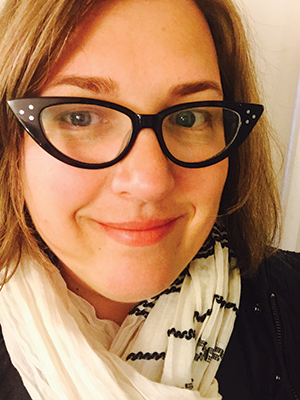 When someone you love has cancer, the last thing you want to worry about is money. Creating a system to manage the financial side of cancer treatment will help keep you focused on your caregiving responsibilities.
As a caregiver, I've learned through trial and error. The following tips can help you stay organized as your loved one undergoes treatment.
Know your loved one's health insurance coverage. Take time to review your loved one's health insurance coverage, whether it comes through an employer, an individual plan, Medicaid or Medicare. Learn what the plan covers and the costs of expected treatments and copays. Check to see if any expected treatments need preapproval.
Create an organizational system that works for you. With cancer comes paperwork. My partner and I use a three-ring binder to easily file copies of health insurance policies, medical bills, disability statements, receipts for prescriptions and specialist copays.
Keep a record of financial discussions. Write down the key points of conversations you have with representatives of the health insurance company or the hospital's billing department, including the names of people you spoke with, the date and time, and what was said. Put the newest records at the front of your binder—or place them prominently in the filing system of your choice—so you can get to them easily when needed.
Consider all costs. Although each plan is different, health insurance typically covers portions of treatment expenses. Patients may be responsible for meeting copays or a deductible, in addition to a percentage of the treatment's costs. Keep a file of expenses not covered by insurance but related to treatment, including prescription copays, as well as expenses associated with home health services, assistive medical devices, and travel for medical reasons. These may be enough to qualify for a tax deduction at the end of the year. (As a general rule, you can deduct health care expenses that exceed 10 percent of your adjusted gross income.)
Talk to a social worker or case manager. See if your loved one's hospital has an oncology social worker or case manager who can help you navigate the financial side of cancer care. Some health insurance companies offer case managers you can speak with as well.
Take advantage of financial resources offered. If your loved one is unable to work for more than a year because of illness, he or she may qualify for Social Security ​Disability Insurance​, a federal assistance program that can help cover the costs of everyday living expenses, medical bills and prescription drugs. Patients who have a low household income may also qualify for Supplemental Security Income. You may also want to explore patient assistance programs sponsored by drug companies and offerings from nonprofit organizations. Can​cerCare​​, for instance, provides grants to cover treatment-related costs and copays, and the American Cancer Society's Hope L​odge​ offers housing for patients who receive treatment away from home.
Although coping with the financial responsibilities of cancer is never easy, getting organized can help you gain some control amid the uncertainty that a cancer diagnosis often brings.
Cancer Today magazine is free to cancer patients, survivors and caregivers who live in the U.S. Subscribe here to receive four issues per year.