When people think about cancer care, they typically focus on surgery, radiation and chemotherapy. But there's another type of care that can take place before, during and after treatment that's garnering increased attention: cancer rehabilitation.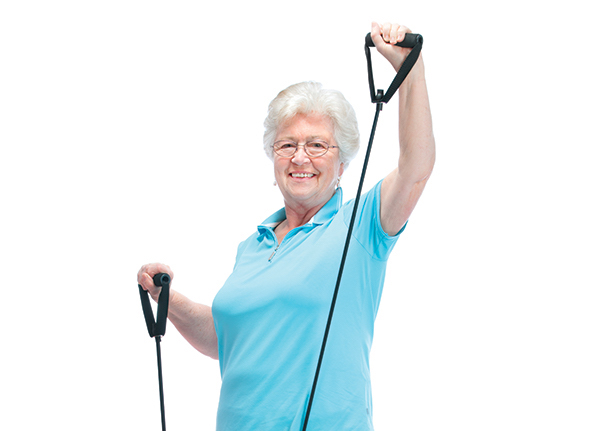 Both cancer and the treatments needed to deal with it can cause damaging side effects that limit range of motion, sap muscle strength, and more. Julie Silver, a rehabilitation physician at Harvard Medical School in Boston, knows this firsthand. The fatigue and pain she wrestled with after her own bout with breast cancer in 2003 and the difficulty she had finding help addressing these problems led her to co-found Oncology Rehab Partners and to establish its Survivorship Training and Rehabilitation (STAR) program, the first ever certification program in cancer rehab.
A review by Silver and her colleagues of studies exploring physical difficulties faced by survivors of breast and other common cancers—published online May 17 in CA: A Cancer Journal for Clinicians—suggests that 65 to 90 percent of cancer patients could benefit from rehab techniques, such as physical therapy (to regain strength) and occupational therapy (to make everyday activities like grocery shopping and gardening easier). Yet as few as three in 10 patients actually get a rehab referral, according to these studies.
Since 2011, three states—Connecticut, Massachusetts and Rhode Island—have teamed with STAR to launch statewide initiatives that aim to ensure all cancer survivors have access to a STAR-certified facility. To date, Silver estimates that about 100 U.S. hospitals and cancer centers have received STAR certification.
Rehab for Cancer Survivors
Learn how to find quality programs.
A program doesn't need to be STAR-certified to provide quality cancer rehab, but a good program will:
Explain its treatment services clearly and allow you to ask questions.
Provide rehab before, during and after treatment. Rehab beginning before treatment is called "prehabilitation."

Differ from a wellness program. Cancer survivors with pain, limited range of motion and other impairments may need rehab to be able to participate in a wellness program.

Offer rehab treatments covered by health insurance. (Insurers typically don't cover general exercise and wellness programs.)
Learn more: OncologyRehabPartners.com
The STAR program has created an awareness that rehab can help cancer patients, says Michael Friedman, the director of rehabilitation therapy services at the Johns Hopkins Hospital in Baltimore, which has a STAR-certified cancer rehab program. People with medical problems ranging from rotator cuff injuries to cardiovascular issues are typically offered physical and occupational therapy, he says. Yet cancer survivors who have side effects that affect daily activities, "historically have not accessed rehab services."
Last year, the American College of Surgeons' Commission on Cancer began requiring that programs applying for accreditation offer patients access to cancer rehab. But, says Silver, not all doctors screen their cancer patients for impairments. This means cancer survivors may have to ask their doctors whether they could benefit from rehab or search for a program on their own.
"We need to be identifying people who have problems earlier in the process," says Silver. "That's better for the patients and better for the hospital."
Cancer Today magazine is free to cancer patients, survivors and caregivers who live in the U.S. Subscribe here to receive four issues per year.