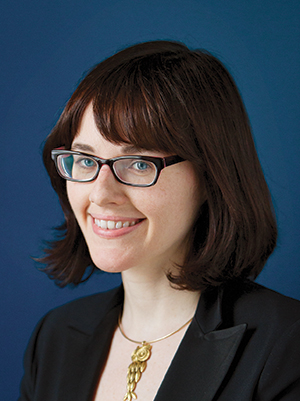 THIS PAST WINTER I was confronted by two major milestones: my husband Matthew's 40th birthday and our 10th wedding anniversary. For many people, these are happy occasions. But Matthew died nearly nine years ago, and facing these anniversaries was another part of the complex grieving process I have been navigating since his death.
For caregivers, family members and friends who have lost a loved one, the number of meaningful dates on the calendar can feel like an onslaught, especially during the first year. There are holidays and diagnosis anniversaries. Anniversaries of the day you met or the day you married. And these dates can elicit a host of conflicting feelings: sadness, self-pity, fond remembrance, and resolve to move forward. For me, birthdays are reminders that Matthew will be 31 forever, and we will never grow old together.
But over the years, I have learned coping strategies that help me through these days. One thing I have realized is that the stress of anticipating a milestone and worrying about how I should honor it is usually worse than the day itself. I also have found that even when others may remember an important date, the days before and after can be especially hard if I feel that I am the only one thinking about Matthew.
How to Get What You Need
It's not always clear what to do to mark—or not mark—an anniversary. The important thing is to do what feels right to you: If you want to keep an anniversary private and not "do" anything, then don't! And if you want to do something special and hope others will join you, invite them to do so.
Here are a few suggestions to help you cope with the mixed emotions an anniversary can bring:
Don't keep it bottled up if you don't want to. Talk to friends and family about an upcoming anniversary, and they will support you.
Sometimes, a small celebration or routine may be comforting. Every year on Matthew's birthday, his brother and I meet for a beer to toast him.
If you wish, surround yourself with friends and family on the anniversary date, and highlight the reason—or don't. At times I have hosted a dinner party and discussed the importance of the day. Other times I have thrown a dinner party and just enjoyed the company.
If you decide to acknowledge the day privately, do something nice for yourself. On some anniversaries, I get a massage, take a bike ride or just sleep in late and let myself be lazy and pensive for a day.
Know that professional resources can be useful in coping with grief and anniversaries. My bereavement support group was incredibly helpful in getting me through the first year's birthday and wedding anniversary, and a private therapist has helped me as well.
Anniversaries are often a painful reminder, but they can also be a comforting connection to the person you loved and lost. Respect how you feel and do what you need on those days. The best way to honor your loss is to honor yourself.
Cancer Today magazine is free to cancer patients, survivors and caregivers who live in the U.S. Subscribe here to receive four issues per year.