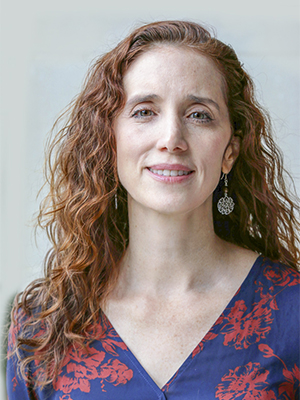 THE FIRST TIME my mother's doctor talked to her and me about immunotherapy during her treatment for stage IV lung cancer, he briefly explained that he would be testing a sample of her tumor tissue for PD-L1 expression. Later, at home, my mother asked me to explain what he had told us, so I went online and relayed what I learned: Tumors expressing high amounts of PD-L1 often respond better to immunotherapy. This was not the last time I would have to look information up or act as my mother's translator for cancer-related information.
The good news for caregivers is that many credible resources exist for self-education, says Michelle Mollica, an oncology nurse who is the senior advisor for the National Cancer Institute (NCI) Office of Cancer Survivorship and a program director in the NCI Division of Cancer Control and Population Sciences' Healthcare Delivery Research Program. Mollica notes the best place to find information is usually the patient's doctors, nurses and other health care providers.
"On that day of diagnosis, cancer patients and their loved ones come in and they are a bit like a deer in headlights. They're getting a lot of information very quickly," Mollica says. "They should feel empowered to ask as many questions as possible to as many people as possible. No question is too big or too small, and if you can't get an answer right away, keep asking and find someone [who] will give you an answer."
As care shifts from the hospital to the home, caregivers are being asked to do and understand more. They may need to monitor and help manage symptoms, she says, and determine when these symptoms warrant a follow-up call to the doctor. Mollica suggests keeping a list that includes health care providers' names with contact information, any medications that a loved one is taking, and any patient portal website addresses, usernames and passwords.
She shares the following resources that offer caregiving support and information.
The American Cancer Society (800-227-2345) offers a caregivers' resource guide and videos that provide guidance for physical care tasks, including port and drain care, and pain management, as well as advice for self-care and advocating for your loved one.
The Cancer Support Community (888-793-9355) delivers personalized resources for people affected by cancer. Caregivers can enter information about their loved one's cancer type, treatment and ZIP code, and register for a dashboard that delivers resources customized to their unique experience.
CancerCare (800-813-HOPE) provides caregiver webinars, case management services over the phone, and virtual support groups to anyone in the United States. The organization also offers free counseling and in-person support groups for residents of New York and New Jersey.
The NCI Cancer Information Service (800-4-CANCER) lets caregivers talk to trained professionals who can answer questions about their loved one's diagnosis and treatment. "They actually will tell you, 'This is something that you should call the doctor for,' or 'Here's a clinical trial that might be applicable for your loved one,'" Mollica says.
Educating yourself takes time. Just recently, after my father-in-law was diagnosed with lung cancer, I returned to the NCI Dictionary of Cancer Terms to learn more about tumor biomarkers that might qualify him for targeted therapy. Cancer education is an ongoing process, but this knowledge can help alleviate some stress and worry.
Cancer Today magazine is free to cancer patients, survivors and caregivers who live in the U.S. Subscribe here to receive four issues per year.