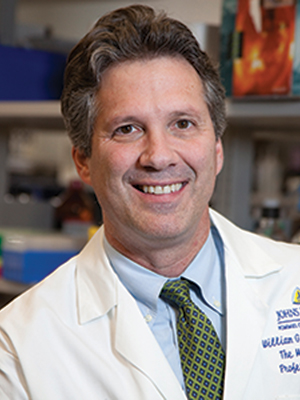 ​​​EVEN IF TRANSMISSION OF COVID-19 finally begins to slow this year, the pandemic will likely have long-lasting impacts on c​​ancer research ​and patient care.​
​​The nationwide shutdown of elective clinical procedures implemented in the U.S. in spring 2020 interfered with treatment of diagnosed cancers, brought cancer screening and early detection to a halt, and interrupted both laboratory research and clinical trials. Now, attention is focused on whether the pandemic slowed down advances in cancer research and treatment that have delivered steady reductions in age-adjusted cancer mortality since 1992, and whether that momentum can be restored.
As SARS-CoV-2, the virus that causes COVID-19, spread across the U.S., the impact on cancer care was immediate. Mammography, colonoscopy, thoracic CT scanning for early detection of lung cancer, cervical cancer screening, and blood testing for prostate specific antigen (PSA) were suspended for several weeks, along with many different types of biopsies and non-​urgent cancer surgeries. To sustain ongoing treatment for cancer patients who might exhibit increased vulnerability to SARS-CoV-2 infection, virtual video visits with care providers and other methods to avoid direct contact were rapidly deployed.
With these stressors, a​ temporary decrease in cancer diagnoses was anticipated and a commensurate increase in cancer deaths feared. Now, looking back more than two years after the first COVID-19 cases were reported in the U.S., estimates of the consequences of cancer care disruptions are being published.
One report from Cancer looked at changes in cancer care among more than 9 million veterans, mostly men, who are cared for by the Veterans Health Administration. As expected, cancer-related encounters fell dramatically in April 2020 compared with April 2018 and April 2019, with a 26% decrease for prostate cancer, 10% for lung cancer, 27% for bladder cancer and 19% for colorectal cancer. This was accompanied by a 54% to 93% drop in various cancer screening and diagnostic procedures, along with a more than 50% drop in cancer diagnoses. What was most alarming, however, was that while cancer-related encounters had rebounded by the end of 2020, cancer screening and diagnosis had largely not recovered.
How long can one wait for cancer detection and diagnosis without compromising survival and cure? For prostate and breast cancers, a delay of four to six months may be OK, but extending the interval beyond that will likely undermine treatment effectiveness. Other cancers may need even more timely attention. Unfortunately, the backlog attributable to the COVID-19 pandemic appears likely to be greater than six months.
What can be done about this? Of course, the priority is to gain control over the coronavirus pandemic using the growing toolbox of vaccines and treatments. As stated in the recently released AACR Report on the Impact of COVID-19 on Cancer Research and Patient Care​, investing in biomedical research and workforce, modernizing the public health infrastructure, expanding access to telehealth, and decentralizing clinical trials will be vital not only to overcome the COVID-19 pandemic, but also to strengthen our response to the next pandemic.
Once the virus is controlled, focus can be directed to cancer control through increased cancer screening and early detection, human papillomavirus and hepatitis vaccine administration, smoking cessation, and initiatives to improve diets and increase physical activity. Vigilance will be needed to ensure equitable access to these services and avoid an exacerbation of disparities in cancer outcomes associated with race, ethnicity, geography or income.
One piece of good news is that cancer research appears poised to deliver new tools that can be scaled rapidly to ease some of the backlog, for example, using DNA sequencing technologies to detect cancer cell DNA in the blood or bodily fluids. Perhaps the beginning of the end of the coronavirus pandemic may truly reflect the end of the beginning for advances in cancer screening, early detection and other methods to reduce cancer incidence and impact​.
Cancer Today magazine is free to cancer patients, survivors and caregivers who live in the U.S. Subscribe here to receive four issues per year.