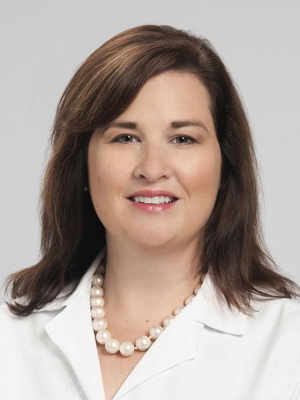 I feel like my friends and family are annoyed at how my life has changed since my treatment ended. What can I do?​​​​
​
KATHLEEN ASHTON​: ​This question comes up all the time when talking with patients after cancer treatment. Remember that it's normal for things to be different after cancer. Cancer is part of your life now. It doesn't go away when treatment is over. It's not healthy to pretend it never happened. This is part of your identity, and it will affect how you live your life.
If you feel like friends and family don't understand this or may be annoyed with you for how your life has changed post-treatment, it's always a good idea to check where that's coming from. It may be coming from a good place. Friends and family want you to be well. They may be reacting to their own emotions about your cancer. They want you to be better, and they don't want to be afraid about your cancer anymore.
You may find you need to educate them about how the cancer continues to affect you. After the focus shifts away from treatment, there may be a lot of anxiety and fear to work through about recurrence, what it means to have had this diagnosis and how things have changed. You may have physical changes as a survivor. Friends and family may not realize this, and you may need to let them know.
​It's always good to start these conversations with your family and friends by describing the behavior you're noticing. Then, let them know how it makes you feel and tell them what your needs are. How would you like them to approach things differently? Friends and family could think they're trying to be helpful or positive. They may not realize that what you could use right now is for them to do or say something else.
As you face these challenges with people you care about, it's often helpful to surround yourself with other people who do understand what you are going through. Cancer support communities can be wonderful for this. Find others who've been through it and who can help you remember that this is normal for life after cancer.
CANCER AND FRIENDSHIP // Piedmont Healthcare explains how to work on friendships during treatment. // The Mayo Clinic discusses how to reconnect with friends and family after cancer treatment.
I don't feel appreciated as a caregiver. How can I start a conversation with the person I'm caring for?​​​​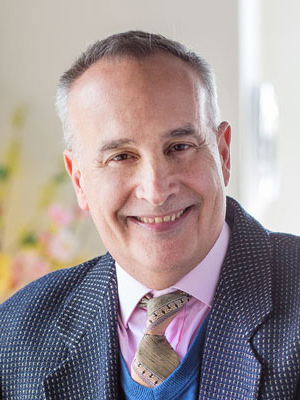 WILLIAM GOEREN​: This feeling is more common than one would think, and there is a spectrum of experiences. It may be that there is simply no sense of gratitude. Sometimes there may even be anger about your caregiving efforts or outright refusal of the care being offered. Whatever the case, this can be perplexing and upsetting for you as a caregiver.
In some cases, these patterns have already been established in the relationship before cancer. There may not be a sense of camaraderie, the feeling that you're in this together. Other times, there's a shift in the person you're caring for. A loved one with cancer may suddenly seem to have changed their personality. When that happens, it can be devastating because it's not just about the cancer but the entire relationship.
Especially when the cancer is more advanced, a cancer diagnosis can change a person's relationship to self and to their immediate surroundings, including family. Those changes may be temporary or permanent. When this happens, you as a caregiver may have to figure out what this new identity is and how you will function together. It's not uncommon for me to hear from a caregiver that the primary stressor isn't the cancer itself but what it has done to the relationship.
If you can get across to your loved one with cancer that you are in this together, that can begin to shift things in the right direction. You are with them and they are not going to be abandoned. Try to get across to them that they aren't a failure because their life circumstances and plans have changed.
I find that oftentimes the person with cancer feels guilty. They may feel they've destroyed your life or that this isn't what you signed up for. Ask your loved one whether, if the tables were turned, they would be there in the same way for you. The goal is to bring the two of you closer and to create bridges. As part of this process, you might have to set some new boundaries. You can't continually slam your body against this invisible wall of boundaries that your loved one has set up. You'll need to sort out what those boundaries are and how you'll get through this together.
FINDING CAREGIVING SUPPORT // The American Cancer Society has a video series for caregivers on how to take care of yourself. // The National Cancer Institute offers advice on how caregivers can ask for help.
​How can I find cancer information that's appropriate for a young person with cancer like me?​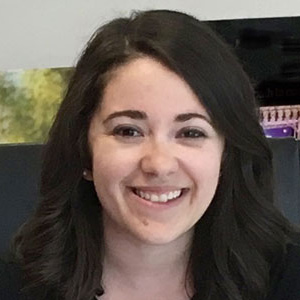 SARAH​ MILBERG​: ​​It can feel like a challenge to find reliable information as a younger person with cancer. A good place to start is the Alliance for Childhood Cancer. The alliance represents more than 20 patient advocacy groups as well as medical and scientific organizations, with an emphasis on childhood cancers as well as adolescent and young adult cancers. Through the alliance, you can find resources for more specific cancer types. For example, if you have sarcoma, it will direct you to the Sarcoma Foundation of America. If you have leukemia, the Leukemia & Lymphoma Society is a great place to find resources and make connections, and the alliance can direct you to them.
In addition to providing information online, many of these organizations can help you make connections in your local community. At St. Baldrick's, for example, when we have a new family, we can dig in to help them find other families in their area. There may be support groups that are local as well. Those groups are excellent places to ask questions and get information from others who have been in a similar situation.
My husband is a young adult cancer survivor. He's now almost 10 years cancer-free, and he talks a lot about the isolation of being diagnosed with cancer at a young age. It sunk in for him that, going through treatment, he was the youngest person in his chemo unit. But what he did was to reach out to a good friend who had also been through cancer treatment. That was the first call he made.
So in addition to looking into these organizations, see if there's somebody in your network who has been there. Ask them how they got through. It can make a world of difference. And, whether you already know someone with these connections or not, many organizations have events, action groups and other ways you can get involved. A little digging online can get you plugged in to a whole network of information and support to help you through your journey.
YOUNG AND WITH CANCER // The National Cancer Institute offers general information for adolescents and young adults with cancer. // Dana-Farber Cancer Institute offers a list of web-based resources for young adults with cancer. ​​
Cancer Today magazine is free to cancer patients, survivors and caregivers who live in the U.S. Subscribe here to receive four issues per year.