SURGERY IS THE STANDARD-OF-CARE TREATMENT for early-stage non-small cell lung cancer (NSCLC). In the late 1990s, early results from clinical trials suggested a new type of high-dose radiation might be as effective as surgery for some patients. But who those patients might be still is not clear.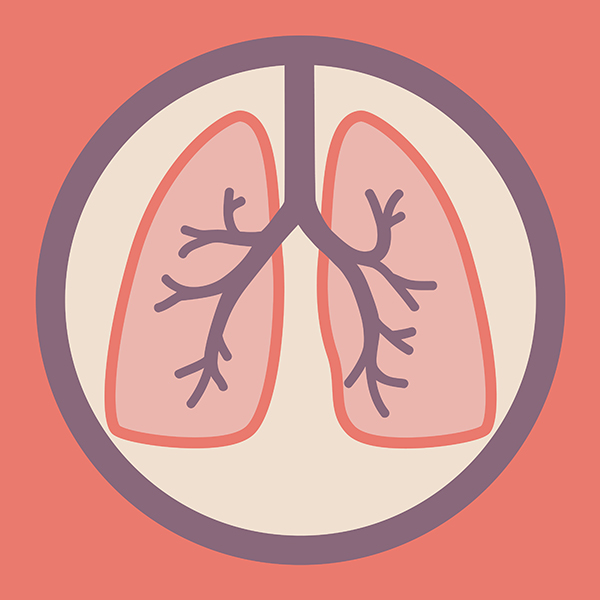 About 234,000 people will be diagnosed with lung cancer in the U.S. this year, according to the American Cancer Society. About 16 percent of patients will have early-stage tumors; these patients have a 55 percent chance of being alive five years after their cancer diagnosis.
Stereotactic body radiation therapy (SBRT), also known as stereotactic ablative body radiation (SABR), uses more precise, higher doses of radiation than conventional radiation therapy and is delivered over a shorter period of time. It's now used to treat select patients with distant metastases. Over the last decade, SBRT has slowly been integrated into treatment for early-stage cancers.
Ideally, doctors make treatment recommendations based on results from large, randomized clinical trials. "Unfortunately, we don't have those" data to compare SBRT to surgery in early-stage lung cancer, says James Murphy, a radiation oncologist at the University of California, San Diego School of Medicine.
Not for a lack of trying. Since 2008, three phase III trials comparing SBRT with surgery have closed early due to low patient enrollment. An analysis of pooled data from two of those studies, which included 58 patients, found that three years out from treatment, the patients who had received SBRT were more likely to be alive than those who had surgery. In addition, the patients who received SBRT experienced fewer treatment-related complications. But the limited data prevent researchers from drawing solid conclusions. As a result, says Murphy, "We don't have a really clear idea about the best form of treatment."
Questions for Your Doctor
Things to ask next time you see your physician.
If you have early-stage non-small cell lung cancer (NSCLC), you should ask your doctors these questions:
Have you considered all possible treatment options? Surgery is the standard of care, but you may have other options.
Am I at high risk for complications from surgery because of other health conditions I have? If you are, then SBRT may be an option, says Robert Timmerman, a radiation oncologist at the University of Texas Southwestern Medical Center in Dallas.
What clinical trials am I eligible for? Researchers need patients with early-stage NSCLC who will consider enrolling in a clinical trial. To find trials that might be right for you, go to clinicaltrials.gov. To learn more about the Stablemates trial, visit joltca.org/about.
To gain new insights, Murphy reviewed data from more than 4,000 veterans diagnosed with early-stage NSCLC between 2006 and 2015 at Veterans Affairs hospitals. The majority—3,620 patients—had surgery to remove all or part of a lobe; 449 were treated with SBRT. Murphy's study, published in the February 2018 Annals of Thoracic Surgery, found that long-term survival was better in the surgery group. (Some patients died from surgical complications.) Deaths from lung cancer were more likely in the SBRT group. Five years after treatment, 45 percent of the patients treated with SBRT had died from cancer, compared with 23 percent of those who had surgery to remove an entire lobe. Murphy says these findings suggest that for most patients who are healthy enough to be eligible, surgery remains the best treatment option.
Even so, because SBRT carries few immediate risks, it may be the best option for certain patients. To identify who those patients are, in July 2015 researchers launched a clinical trial called Stablemates to compare SBRT to surgery in patients who, based on criteria such as lung function or age, would be considered at high risk for surgical complications. The study is currently enrolling patients at multiple sites.
"We want to tease out the characteristics of patients that make one treatment work better than the other," says Robert Timmerman, a radiation oncologist at the University of Texas Southwestern Medical Center in Dallas who is co-leading the Stablemates trial. (Timmerman led one of the previous studies that closed early.) "We want to give patients more choices based on good information from a randomized trial."
Cancer Today magazine is free to cancer patients, survivors and caregivers who live in the U.S. Subscribe here to receive four issues per year.