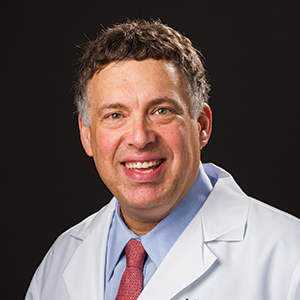 FOR PATIENTS WITH SMOKING-RELATED CANCERS​​​, the diagnosis can be made more difficult by guilt that some feel when they wrongly believe they are at fault for their cancer. Smoking-related cancers are not t​he fault of patients, however, but of tobacco companies that engaged in decades of misinformation and deceptive practices. A court order is now forcing these companies to tell Americans the truth about their deadly products.
​In 1999, the U.S. Department of Justice sued several major cigarette makers for violating the Racketeer Influenced and Corrupt Organizations Act (RICO) and other laws. On Aug. 17, 2006, a U.S. District Court judge issued a verdict against the companies, finding them guilty of breaking racketeering laws by deceptively marketing to children and lying to the public about the dangers of smoking. The judge detailed how the tobacco companies "have marketed and sold their lethal products with zeal, with deception, with a single-minded focus on their financial success, and without regard for the human tragedy or social costs that success exacted. … The evidence in this case clearly establishes that Defendants have not ceased engaging in unlawful activity."
The judge ordered the tobacco companies to publish corrective statements on five topics about which they had deliberately deceived the public: the adverse health effects of smoking; the addictiveness of smoking and nicotine; the lack of significant health benefit from smoking low tar, light, ultralight, mild and natural cigarettes (products that have been deceptively marketed as less harmful than regular cigarettes); manipulation of cigarette design and composition to ensure optimum nicotine delivery; and adverse health effects of exposure to secondhand smoke. Since Nov. 26, 2017, major U.S. tobacco companies have been complying with the 2006 court order after spending more than a decade fighting it. According to the order, these companies must run advertisements, called corrective ads, in more than 50 newspapers and on national prime-time television telling Americans the truth about the consequences of smoking and secondhand smoke. They must also publish corrective statements on their websites and cigarette packs, although the implementation details are yet to be finalized.
Despite significant progress in reducing smoking, tobacco use is still the leading preventable cause of death and disease in the U.S., killing nearly 500,000 Americans and costing the nation about $170 billion in health care expenses each year. As a cancer researcher who has studied non–small cell lung cancer, the major cause of which is smoking, I have seen many patients and families severely impacted by the deceptive practices of tobacco companies. The corrective ads are an important first step toward making smoking-related cancers a thing of the past, but one step is never enough. The facts show that tobacco companies continue to fight against the most effective policies designed to reduce smoking and other tobacco use. Each year, tobacco companies spend billions to market cigarettes and other tobacco products to children and young adults. Not surprisingly, nine out of 10 tobacco users start before the age of 18, according to the Office on Smoking and Health of the U.S. Centers for Disease Control and Prevention.
The American Association for Cancer Research (AACR) and its Tobacco and Cancer Subcommittee welcome the corrective ads because they will focus attention on the enormous public health problem caused by tobacco use and the need for strong action to save lives. (The AACR publishes Cancer Today.) To further reduce tobacco use, the AACR is calling on state and city officials to raise the age to buy tobacco products legally to 21, pass comprehensive smoke-free laws, increase states' tobacco taxes, ban kid-friendly flavors in all tobacco products, and increase funding for tobacco prevention and cessation.
We hope these corrective statements will shine light on the tobacco industry's decades-long deceit and encourage political leaders to enact policies that will help bring about the first generation free of tobacco. No family should have to suffer the consequences of a preventable smoking-related cancer. 
Cancer Today magazine is free to cancer patients, survivors and caregivers who live in the U.S. Subscribe here to receive four issues per year.