Clinical trials have shown that programs of physical activity, both during and after cancer treatment, can reduce side effects, improve mental well-being and possibly even lengthen life. But usually, the exercise programs studied end with the trials. Research into how to translate benefits shown in trials into everyday life has been limited.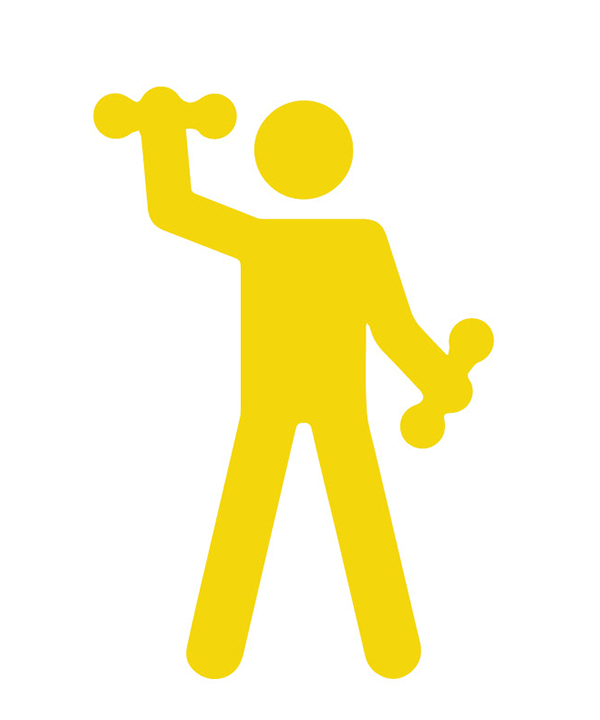 Livestrong at the YMCA, founded in 2008, is the largest organized exercise program tailored to cancer patients and survivors in the U.S. Despite having served more than 37,000 people, "it was never evaluated in regards to safety of the program and to the benefits of the program," says Melinda Irwin, an epidemiologist at the Yale School of Public Health in New Haven, Connecticut. A study co-authored by Irwin and published in Cancer in November 2016 provides preliminary evidence that the program increases physical activity and improves fitness and quality of life.
Irwin and her colleagues at Yale and the Dana-Farber Cancer Institute in Boston recruited 186 cancer patients and survivors and randomly assigned them either to their local Livestrong at the YMCA program or to a waiting list. People on the waiting list got to do the exercise program after the study was finished.
Finding Your Own Exercise Routine
Follow this advice to become more active.
by Kate Yandell
Justin Brown, a behavioral scientist at the Dana-Farber Cancer Institute in Boston, offers tips for cancer survivors who want to be more active.
Ask your medical providers if your cancer center or hospital employs an exercise physiologist or offers classes, or if any local community organizations provide exercise programs for cancer survivors.
A physical therapy prescription may allow you to learn an exercise regimen individualized to your situation. Costs will vary depending on your insurance.
If you are interested in hiring a personal trainer, you can search for an American College of Sports Medicine/American Cancer Society (ACSM/ACS) Certified Cancer Exercise Trainer. These trainers are taught to tailor exercise regimens to trainees' cancer diagnoses and symptoms.
If you have symptoms like fatigue or muscle pain, look for patterns. If the symptoms are worse in the morning, for instance, schedule exercise for the evening.
The 12-week program, which includes both aerobic activity and strength training, is available at 550 YMCAs across the U.S. for cancer patients and survivors, usually at no cost. Instructors leading the program learn about active listening, cancer diagnosis and treatment, and various challenges, such as lymphedema and neuropathy, that participants might have.
Program participants exercised an average of 127 minutes per week more than they had prior to the study. They also showed improvement in fitness, walking on average nearly 34 meters (about 37 yards) farther in six minutes at the end of the program than at the beginning. Waiting list members decreased their exercise by about six minutes weekly and walked about 5 meters farther in six minutes than previously. The researchers did not find significant changes in body composition or in markers of metabolic health, which Irwin attributes to the relatively short duration of the exercise program and the lack of dietary changes involved.
Cancer patients and survivors don't need a structured program to exercise, but programs that make exercise easier or more enjoyable can encourage it. "People will always have barriers to exercising," says Irwin. "If you can eliminate some of those barriers . . . then [that] helps."
Cancer Today magazine is free to cancer patients, survivors and caregivers who live in the U.S. Subscribe here to receive four issues per year.