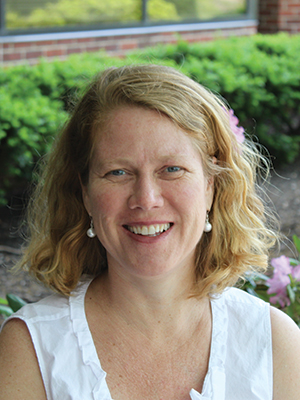 After Marci SCHANKWEILER'S first husband, Pete Bossow, was diagnosed with late-stage testicular cancer in 1998, friends wanted to give the couple a chance to get away from treatments and doctors' appointments. They raised money to send them to the Caribbean for 17 days, an experience Schankweiler describes as "precious."
Because the vacation meant so much to them, the couple talked about establishing a foundation to send cancer patients and their families away for all-expense paid vacations. But Bossow died in September 1999 at the age of 30. Ten months later, Schankweiler, now 47, created the For Pete's Sake Cancer Respite Foundation, based in Plymouth Meeting, Pennsylvania.
Ways You Can Help
Help cancer patients get some time away:
Offer your vacation home for a week or a few days.
Donate miles accrued on flights.
Buy and donate a spa day.
Give gift certificates for wellness services, such as meditation classes and yoga.
Now in its 16th year, the foundation sends 10 to 12 families away each month to "take a break from cancer," says Schankweiler, founder and CEO. "It's respite travel, a chance for them to reconnect, refocus, re-energize, refresh and reinvigorate." To apply for a trip, cancer patients must be 24 to 55 years old, have been in treatment within the past six months, and be nominated by their oncology team. Applicants also must not have traveled on a vacation within a year after diagnosis or recurrence.
The foundation staff works mainly with families from New Jersey, Delaware, New York, Pennsylvania and Maryland. Patients get to choose from a number of vacation spots, including local destinations such as the New Jersey shore or Pennsylvania's Pocono Mountains—as well as more distant escapes to Florida and the Caribbean.
Typically, the getaways last a week. Each vacation includes the cost of airfare, local transportation, accommodations and tickets to nearby attractions. From $1,000 to $2,000 in spending money is also provided.
Getting Away From Cancer
Learn about organizations that help cancer patients and survivors go on vacation.
Send Me On Vacation sends financially disadvantaged women who have finished treatment for breast cancer on vacations.
The Stowe Weekend of Hope offers an annual weekend retreat in Vermont for cancer survivors and their families.
Cruising Against Cancer selects people with cancer and at least one guest to go on a cruise.
Little Pink Houses of Hope uses donated beach houses to provide weeklong retreats for breast cancer patients and their families.
Live by Living hosts free outdoor opportunities, including hikes, snowshoe outings and retreats for cancer survivors and their caregivers.
"Emotional health is so important during the cancer journey," says Schankweiler, noting that vacations can help to fill the void. "This is a way to address emotional health for the patient, caregiver and family, who travel the same journey."
Cancer Today magazine is free to cancer patients, survivors and caregivers who live in the U.S. Subscribe here to receive four issues per year.