I was recently diagnosed with cancer, and I plan to continue working through treatment and recovery. What should I tell my employer?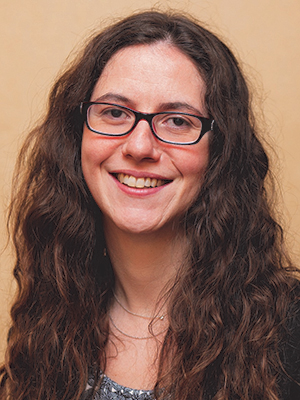 REBECCA V. NELLIS: Many people who have cancer and wish to work during treatment are unsure about whether or not they should share their diagnosis at work. You might fear that you will lose your job or that cancer will become a part of your professional identity. How much you tell your employer depends on your workplace environment and what accommodations or other legal protections may be available to you, as well as whether you are an open or a private person.
Before talking to your employer, inform your health care team that you hope to continue working during treatment and explain to them what your job entails. Discuss your treatment timeline and possible side effects and how those side effects might affect your ability to do your job. Having a full understanding of your diagnosis and treatment will help you and your employer establish realistic expectations.
Learn about federal and state laws that could protect you legally at work, and review your company's policies. The Americans with Disabilities Act (ADA) may require that your employer provide reasonable accommodations. For example, if you normally work from 9 a.m. to 5 p.m. but you feel most alert in the early morning, your employer might allow you to work from 7 a.m. to 3 p.m. The Family and Medical Leave Act (FMLA) may permit you to take a total of 12 weeks of unpaid leave per year, and will protect your job. Even if neither the ADA nor the FMLA applies to your situation, your employer may be willing to work with you to make similar arrangements.
Your workplace environment also might play a role in determining how much you share about your cancer diagnosis. If you work in a close-knit environment, you might feel more comfortable talking about your diagnosis than you would in a less intimate setting. If you're friendly with your supervisor and colleagues, sharing this information with more than one or two people might provide you with a network of support while at work.
When you talk to your employer, be clear that your situation may change, and keep the dialogue open. Express to your supervisor or human resources manager why it's important that you continue working. Being prepared for this hard conversation will show your employer that you're committed to your job and a valuable member of the team.
WORKING THROUGH IT // Cancer and Careers offers tools and services to help people navigate work and cancer. // The University of Texas M. D. Anderson Cancer Center discusses what to consider when working during and after treatment. // The National Coalition for Cancer Survivorship breaks down how employment discrimination laws protect cancer survivors.
I'm taking care of my husband and struggle to keep his appointments, medical information and paperwork in order. What can I do to be better organized?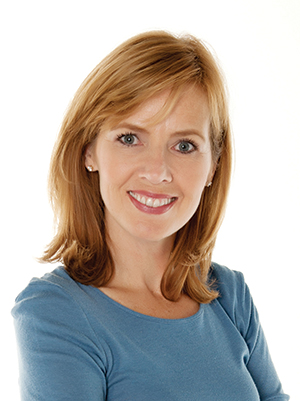 MONICA FRIEL: Feeling disorganized as your husband undergoes cancer treatment can add more stress to an already trying situation. You may feel overwhelmed by the many things you have to do, such as researching his disease and treatment and taking him to appointments while dealing with everyday life and the emotional challenges of being a caregiver. However, it's important not to shut down. The following tips can help you become a more organized caregiver.
Manage your time by using and maintaining a calendar, whether physical or digital, which can help you focus and be more efficient. Set your goals for whatever you want to accomplish in your day, week, month and year, and schedule them into your calendar. Schedule treatment appointments, a timetable for taking medications, and blocks of time to do whatever you want to get done, such as setting up and updating a website to keep your family and friends informed. You also should budget time for yourself. Accepting help from others can help you accomplish your goals and make others feel useful.
Create a filing system for your bills, medical records and research. Your health care provider might send you several copies of the same bill, so throw away the duplicates and only keep one until you no longer need it. If you have a habit of stacking mail on your desk, sort through it as soon as it arrives and discard what you don't need. When researching online, you may choose to organize your resources by bookmarking your favorite sites.
You may want to hire a professional organizer, whose services can cost $75 to $150 per hour, to help you put organizational systems in place, or ask a family member or friend to assist you. Start small and remember that organization is a process that takes time. Becoming more organized can eliminate some of the stress in your family's cancer situation and make you a better caregiver.
EVERYTHING IN ITS PLACE // The Livestrong Guidebook helps patients keep track of medical reports, insurance records and information about their cancer type and treatment. // The American Cancer Society shares tips for managing medications. // Cancer.Net offers advice for organizing your cancer care.
My cancer treatments have left me thousands of dollars in debt and feeling financially vulnerable. What can I do to improve my financial situation?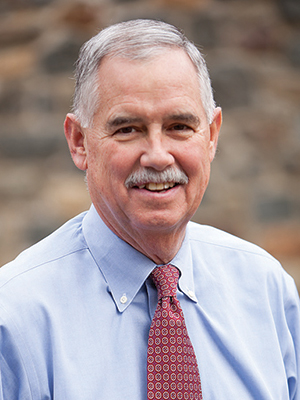 CLIFF BERG: Dealing with financial hardship after facing a life-threatening illness can create feelings of anger, frustration and anxiety, but there are things you can do to get a handle on your debt.
First, develop a budget by realistically assessing your income and expenses. Categorize your spending into fixed expenses—such as mortgage, rent, insurance and car payments—and variable expenses, which could include groceries, entertainment and clothing. Prioritize and look for opportunities to reduce your variable expenses. For example, you could try to eat fewer restaurant meals or choose a less expensive phone or cable plan. Hopefully, by decreasing your expenses, you'll have extra income that could be used toward paying down your debt.
Immediately contact all of your creditors if you are unable to make your payments on time. Explain how your cancer treatment has affected your finances and work toward an agreement to modify your payment schedule to one that you can afford. Do not wait until your debt has been turned over to a debt collection agency. At that point, your creditor has given up on you.
Paying off credit card debt should be a priority because of the high interest rates. If you are unable to negotiate a repayment plan with your credit card company, consider consolidating your debt and paying it off by securing a second mortgage or home equity loan; borrowing from your retirement plan if it has a loan provision; or obtaining a reverse mortgage. You also could consider borrowing from a friend or family member who might be happy to help. Declaring bankruptcy, a last resort that will remain on your credit report for seven to 10 years, is also an option.
A credit counselor can help you manage your money and debts, develop a budget and offer educational materials and workshops. As you work toward paying off your debt, remember that your health is most important.
FINANCIAL HEALTH // The Cancer Financial Assistance Coalition helps cancer patients manage their financial challenges. // National Foundation for Credit Counseling member agencies provide a variety of free and affordable services. // CancerCare offers limited financial assistance to people affected by cancer.
Cancer Today magazine is free to cancer patients, survivors and caregivers who live in the U.S. Subscribe here to receive four issues per year.