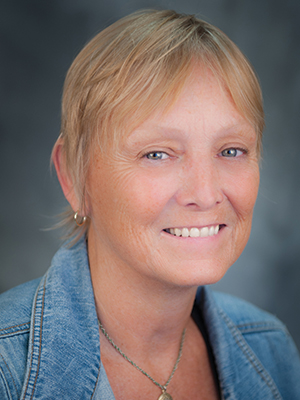 Some say that time heals all wounds. Still 20 to 30 percent of cancer survivors report physical and psychosocial problems five or more years post-treatment. To define these lingering issues, researchers analyzed more than 1,500 responses to the 2010 American Cancer Society Survey of Cancer Survivors. The findings were published in the Feb. 15, 2015, issue of Cancer.
Mary Ann Burg, who co-led the study, was surprised to learn that the aftereffects of treatment didn't subside or change over time. "My guess is that most folks in the oncology professions and counseling professions would have the expectation that a long-term survivor would have few cancer-related problems," says Burg, a professor of social work at the University of Central Florida in Orlando. "But now I think we've fairly clearly identified that that's not the case, and we ought to be screening our survivors for physical and mental health issues."
In some ways, the focus on cancer survivorship has never been stronger. Starting this year, for example, the American College of Surgeons Commission on Cancer (CoC), a consortium that sets quality care standards and accreditation in health care settings, is requiring health care facilities to start offering patients survivorship care plans. These care plans are intended to act as roadmaps for survivors to monitor and maintain their health over time, and include resources, a summary of the patient's conditions and treatments, and a list of likely and rare late or long-term effects that survivors should watch out for. (See the Fall 2013 issue of Cancer Today to learn more about research on survivorship issues.) Even with these efforts, Burg notes that "there are still a lot of questions that need to be answered. More research needs to be done to get to the best practices in survivor care."
Burg recently spoke with Cancer Today about her research and some steps survivors can take to help ensure that they receive adequate care.
CT: What did you find most interesting about your research findings?
BURG: I had expected to find that unmet needs would decline over time after treatment. But there seemed to be no difference across survivor cohorts in terms of the number of unmet needs or the types of unmet needs. We analyzed survivors at two, five and 10 years out, and I expected the 10-year survivors would have very few unmet needs, but they didn't.
CT: Are we able to currently address these needs?
BURG: The health care system is really not set up for addressing this in any routine or comprehensive way. Once a cancer survivor passes the five-year mark after treatment ends, very few see oncologists, so they're handed off to their primary care providers—if they even have them. Certainly primary care providers do cancer screening, but they are not typically screening survivors for side effects after treatment. The findings also point to the need for the oncology profession to prepare people more thoroughly for the potential long-term side effects of cancer.
CT: What were the biggest unmet needs that were reported?
BURG: Over a third of the respondents mentioned difficult physical health needs. Those included pain, fatigue and sexual and functional impairments. We also noted financial issues and mental health issues, including what we categorize as personal control problems, which is not feeling like you have autonomy, or the ability to return to life as it was before cancer.
CT: Were there differences between older and younger patients?
BURG: Older patients seem to have fewer unmet needs than younger ones, and I would speculate that older survivors may have competing needs from other chronic conditions relative to aging and that perhaps the cancer-related condition takes a back seat. It's also possible that older people are less informed about cancer-related side effects and perhaps don't identify their problems as being related to their cancer treatments. But that's speculation.
CT: Do you think there has been more emphasis on survivorship research recently?
BURG: Absolutely, but it's not enough. We certainly are doing a much better job of looking at the issue, and I believe this type of research will continue because we have so many more survivors and people of older ages … who are really demanding more information.
CT: What steps are being taken to better meet the needs of cancer survivors?
BURG: The Institute of Medicine's report that suggested that hospitals start offering survivorship care plans (which later became a CoC requirement) certainly is a step in the right direction.
There are also a few survivorship clinics that exist solely to follow cancer survivors beyond cancer treatment. For example, if you are being treated at the Moffitt Cancer Center in Tampa, Florida, you can come back and utilize their survivor clinic and see a primary care provider. That person knows about your cancer and treatment, and can probably do a better job of responding to cancer-related problems.
Also, the Affordable Care Act stipulates enhanced payment for facilities that offer patient-centered medical home models of care. The idea of this model is that all patients should be able to have access to primary care providers who offer a coordinated system of care that includes not only clinical care but also behavioral health care and all other aspects of care that a patient needs.
CT: What do you recommend for cancer survivors finishing treatment?
BURG: I would recommend they get their records, so they know the type of cancer, the stage, tumor characteristics and their treatments. In this way, when they get handed off to a primary care setting, they can give that information to their providers and demand that their history as a cancer survivor be part of their health care from that time forward.
At this point, you have to advocate for yourself to get these issues addressed. So self-advocacy is very important, and I think patient demand for services is really what's going to make a major difference in changing the system of care.
Cancer Today magazine is free to cancer patients, survivors and caregivers who live in the U.S. Subscribe here to receive four issues per year.