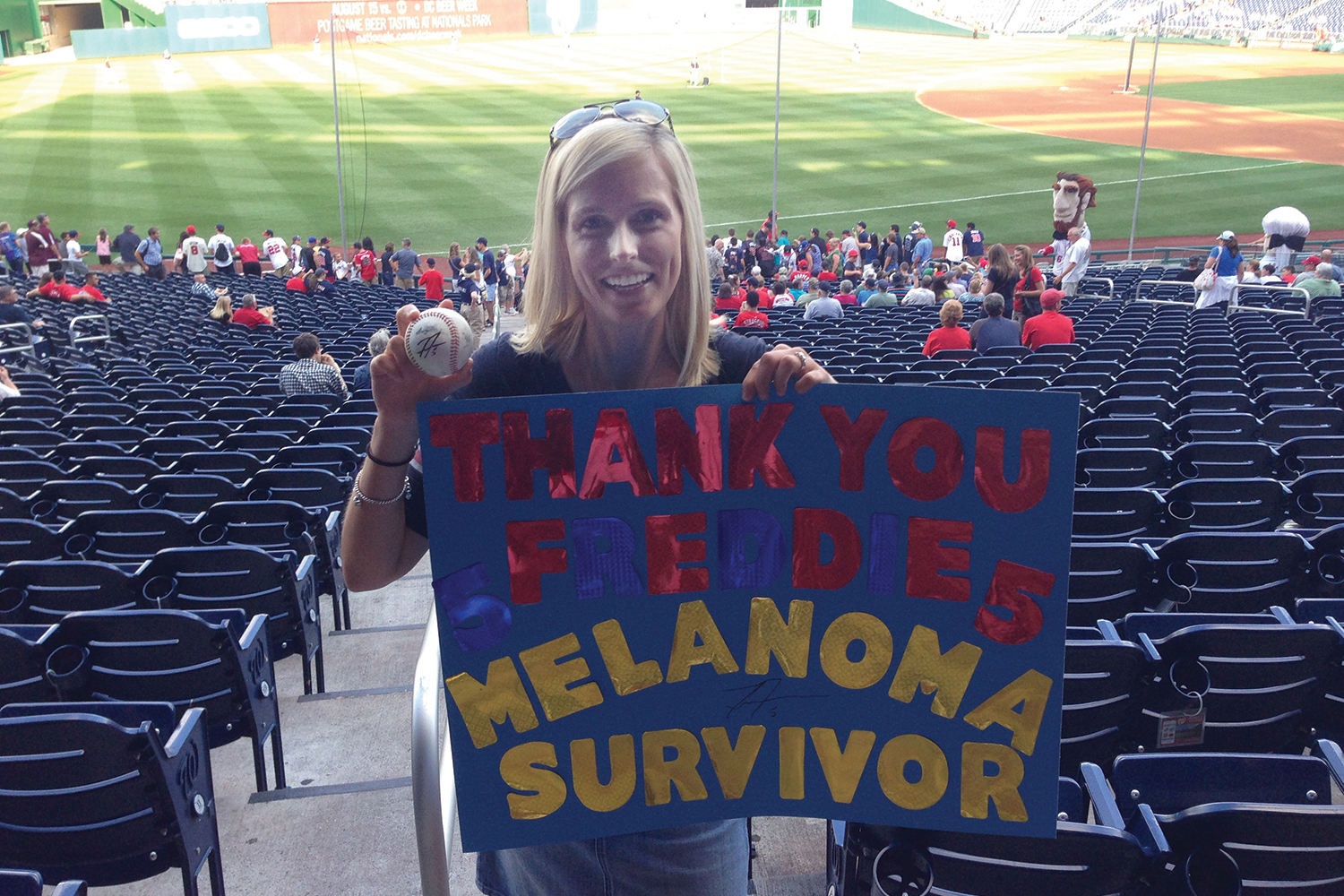 Catie Clinard
Knoxville, Tennessee
Stage I melanoma at age 22 in 2011
Today: Since her melanoma diagnosis, Catie Clinard, who is pursuing her doctorate in experimental psychology at the University of Tennessee in Knoxville, wears sunscreen more often and always seeks shade. The new mom, who gave birth to a boy in December 2014, also talks to college-age women about the dangers of tanning beds, which were a part of her youth. "I don't want to see girls make the same mistake I did," she says. Clinard, 25, and her husband, Jon, plan to travel to every Major League Baseball park. They saw the Atlanta Braves, their favorite team, play the Washington Nationals in 2013 at Nationals Park in Washington, D.C. For the game, Clinard made a supportive sign for Atlanta's first baseman Freddie Freeman, whose mother died from melanoma. The couple has visited eight stadiums so far.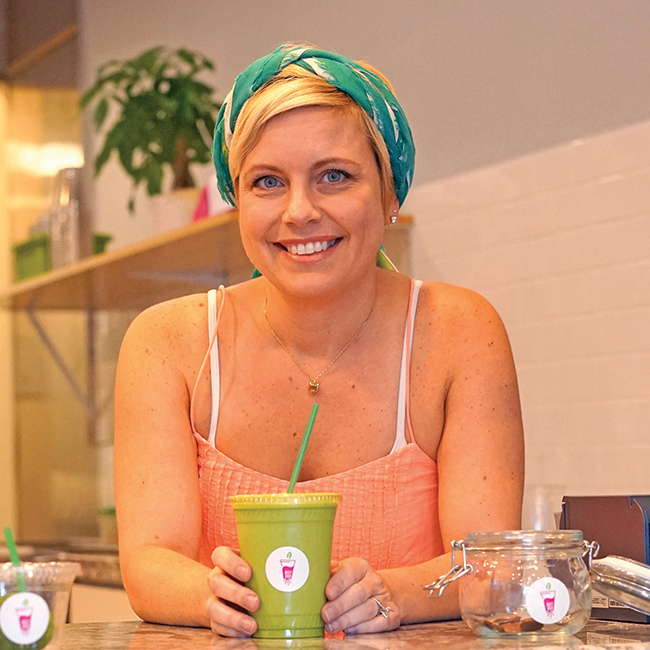 Denise Manley Fox
Houston, Texas
Stage IIB breast cancer at age 37 in March 2013; stage III breast cancer at age 38 in September 2013
Today: After going through chemotherapy, surgery and radiation, Manley Fox, formerly a full-time lawyer, chose a new career that's more in line with her holistic lifestyle. During treatment, she struggled to find smoothies made with whole fruits and vegetables without added sugar or dairy while on the go. "It's an important time to give your body all the best tools possible" to help facilitate recovery, she says. So in August 2014, she opened the Beet Box Blend Bar in Houston, which makes and sells blended drinks containing mostly organic fruits and vegetables. Manley Fox, 39, says she's happy to offer this convenient option. "I have a job where I'm providing a product I believe in," she says.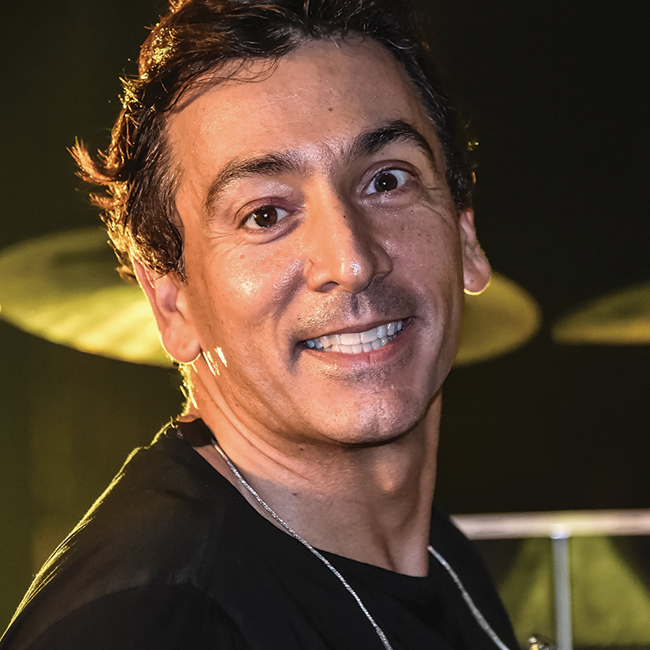 David Frangioni
Miami Beach, Florida
Retinoblastoma at age 2 in 1969
Today: Frangioni, a music technologist, remembers the isolation he felt as a child after he had surgery to remove his right eye. His eyelid remained half-closed until he had corrective surgery when he was 25. Some of his classmates made fun of him, and he often preferred to be alone. But Frangioni, 47, found happiness in music—he began playing the drums seriously when he was 8—and more joy later in technology. He has worked for Aerosmith, the Rolling Stones and Elton John, among other bands and artists. In December 2014, he directed and performed in a benefit concert for the Little Dreams Foundation, an organization founded by Phil Collins and Orianne Collins Mejjati that provides training to low-income children in music, arts and sports. "When I think about where I've been, I think about how blessed I am to have gotten from there to here," Frangioni says.
Cancer Today magazine is free to cancer patients, survivors and caregivers who live in the U.S. Subscribe here to receive four issues per year.