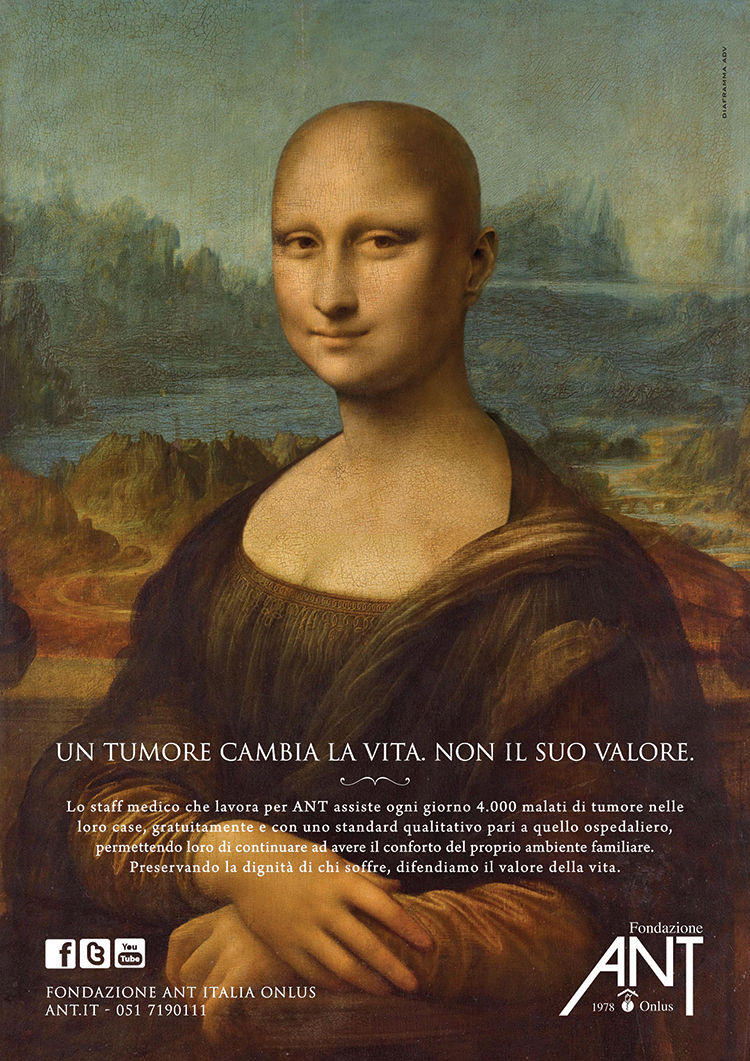 "Cancer changes your life but not its value."
Those words, underneath a transformed image of the iconic Mona Lisa, are at the heart of a new awareness campaign launched by Fondazione ANT Italia (National Cancer Association Foundation Italy), a nonprofit organization that provides free palliative care and pain management services to cancer patients throughout Italy.
This bald-headed Mona Lisa (seen at left) is the "perfect emblem of the upheaval that cancer brings with it, the enormity of its impact on the life of a person and of the inestimable stakes," says ANT President Raffaella Pannuti.
ANT's plans include running the Mona Lisa ad online, on billboards in several Italian cities and in three of the most influential daily newspapers in Italy.
Cancer Today magazine is free to cancer patients, survivors and caregivers who live in the U.S. Subscribe here to receive four issues per year.