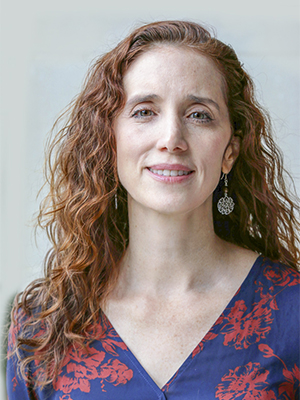 IN APRIL 2017, MY HUSBAND AND I planned a family trip to go to a resort in Hilton Head Island, South Carolina, with my mother and our two daughters. Months later, but before the excursion, my mother was diagnosed with stage IV lung cancer. As the date of the trip approached, it was clear my mother was not well enough to come along with us or to stay home alone. Canceling the trip didn't seem fair to my daughters. Despite struggling with the decision, we ultimately ended up going on the trip without my mom but cutting it short by a few days.
Before we left, I nervously delegated tasks to others, including my two siblings and a few of my mother's friends. My mom had been living with me on and off during her treatment, but she stayed at her own home while we were away.
Dina Smith, a social worker who is the caregiver program coordinator for CancerCare, a national organization that provides support to cancer patients, caregivers and families, says taking a break—whether for a trip away or for a few hours a day while an aide helps your loved one—can be a lifeline for caregivers. "The primary thing that I always tell caregivers is that you have to take care of yourself," says Smith. "I always ask caregivers, 'Who's taking care of you? Who is helping you at this time?' because it can't all fall on one person."
Stressing the importance of delegating tasks, Smith notes that caregiving websites and apps can simplify the process. For example, websites such as My Cancer Circle (mycancercircle.net) and Meal Train (mealtrain.com) allow caregivers to communicate health updates and share requests for help, such as driving patients to appointments or preparing meals on certain days of the week. "These are web-based platforms that patients and caregivers can use to kind of create a tight-knit circle," says Smith.
Caregivers can also arrange for formal respite care, which could include personal care such as bathing and dressing, homemaking services and skilled health care. While costs vary by location and a person's specific needs, a cost calculator by Genworth Financial estimates the 2023 cost of a home health aide to be approximately $28 an hour. Medicare and Medicaid will cover respite services if a patient is on hospice, which are services provided at the end of life when a patient has decided to stop treatment. Although private insurance generally doesn't cover the cost of respite care, Smith encourages people to check with their individual insurance plans to see what services are included. Your loved one's doctor or a social worker may also be able to connect you with resources in your community.
Thinking back to our trip to Hilton Head Island, I appreciated the beautiful resort and the much-needed time with my family, but I spent a lot of time worrying about my mother. It's never easy to step away from someone you care for, but this distance can also provide perspective. My mom was happy I took the time away for myself, and I came back to caregiving feeling recharged and ready for a new day.
Cancer Today magazine is free to cancer patients, survivors and caregivers who live in the U.S. Subscribe here to receive four issues per year.