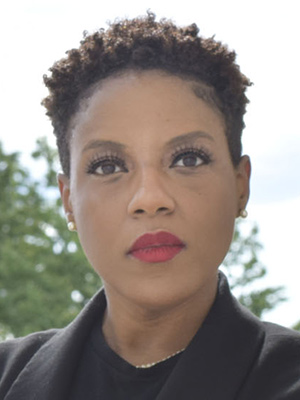 THE FAMILY SMOKING PREVENTION AND TOBACCO CONTROL ACT was signed into law on June 22, 2009, and gave the Food and Drug Administration (FDA) authority to regulate the manufacture, distribution and marketing of tobacco products for the first time in history.
Yet, tobacco use continues to be the leading cause of preventable disease, disability and death in the U.S., with cigarette smoking causing more than 480,000 deaths annually. According to the Centers for Disease Control and Prevention (CDC), about 34 million U.S. adults smoke cigarettes, and every day about 2,000 young people under age 18 smoke their first cigarette. Additionally, since 2014, e-cigarettes have been the most used tobacco product among youth in the U.S.
The 2019 National Youth Tobacco Survey painted a disturbing picture of youth vaping, indicating that during 2019, more than 5 million youth were current users of e-cigarettes, with a majority of users reporting Juul as their usual brand. This surge in youth vaping overlapped with the growing popularity of e-cigarette flavors that appealed to youth, high nicotine levels in devices available on the market, and the popularity of cartridge-based devices like Juul.
In August 2016, the FDA extended its authority to regulate the distribution and marketing of tobacco products by making it illegal to sell e-cigarettes to anyone younger than 18. President Trump signed legislation in December 2019 that raised the federal minimum age for sale of tobacco products, including e-cigarettes, from 18 to 21 years. While the passage of "Tobacco 21" was an important step, public health advocates affirmed that more needed to be done.
In January 2020, the FDA issued a final guidance outlining the agency's enforcement priorities for electronic nicotine delivery systems (ENDS), or e-cigarettes. Under this guidance, companies were ordered to cease the manufacture, distribution and sale of flavored cartridge-based e-cigarettes (other than tobacco or menthol flavored ones). This was a huge and long-awaited step toward addressing the current epidemic of e-cigarette use by youth.
Since the passage of the Tobacco Control Act more than 10 years ago, the regulatory landscape of tobacco products has evolved rapidly. However, there has been criticism. One major concern was that compliance policy related to the act did not apply to any new tobacco product that was not on the market on Aug. 8, 2016. This allowed new tobacco products, such as e-cigarettes, to stay on the market without the necessary premarket authorization. On July 12, 2019, a U.S. District Court ordered the FDA to require manufacturers of e-cigarettes, cigars and other new tobacco products that arrived on the market after Aug. 8, 2016, to submit applications for premarket review by May 12, 2020. This was an enormous victory for public health that has been thwarted temporarily by the coronavirus pandemic. On April 22, 2020, the FDA petitioned the court for an extension, asserting that the pandemic delayed the agency's ability to adhere to the ruling. The extension was granted, moving the May 12 deadline to Sept. 9, 2020.
The continued and timely regulation of e-cigarettes is key to stopping the youth vaping epidemic. According to the U.S. Surgeon General, youth use of nicotine, including e-cigarettes, causes addiction and can harm adolescent brain development. Many public health advocates agree that e-cigarettes are addicting a new generation of youth and young adults, threatening to reverse decades of progress in reducing youth tobacco use.
Cancer Today magazine is free to cancer patients, survivors and caregivers who live in the U.S. Subscribe here to receive four issues per year.