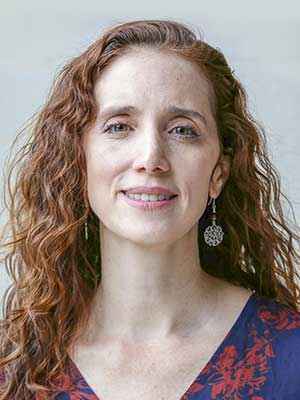 WE LEFT MY MOTHER'S FIRST CHEMOTHERAPY TREATMENT in 2018 with a stack of papers, several prescriptions and some directives, one of which was that she should limit exposure to the public. The chemotherapy would affect my mom's blood count, the doctor said, putting her at increased risk for illness and infection.
That's why I was shocked when—five days later—my mom called asking to go shopping. I reminded her about the doctor telling her to stay away from crowds. She wasn't hearing any of it, though. She had birthday presents to buy.
It's difficult to watch your loved one make choices during treatment that can harm them. From not getting enough sleep to skipping treatments, smoking, or drinking alcohol, patients may not always follow doctors' orders. Unfortunately, my mother's decisions sometimes led us to argue, causing pain and stress for both of us.
Over the course of my mom's 20-month treatment for non-small cell lung cancer, I had to learn to balance my desire for her well-being with her desire to make her own choices. I recently asked Carrie Wechsler, a clinical oncology social worker at the Dana-Farber Cancer Institute in Boston, for tips on how caregivers can handle these situations. Here is her advice.
Ask rather than tell. Patients may not remember what the doctor said during appointments, says Wechsler. It's "very common to get overwhelmed so not everything is absorbed." Before getting upset, she explains, caregivers should ask their loved ones open-ended questions to assess their level of understanding. In my personal example, instead of telling my mother what to do, I could have asked what she remembered from the appointment and then suggested that the two of us gather more information from the doctor, Wechsler says. This process can also help a caregiver assess if the patient has a cognitive deficit.
Offer choices. My mother knew she needed more calories, but she hated meal replacement shakes. I called the oncology nurse, and she suggested creating a smorgasbord of meal replacement bars, drinks and shakes. By presenting choices, I was able to help my mom find a palatable high-calorie drink.
Agree to disagree. It might seem like your loved one is just being stubborn, but illogical decisions may be a form of self-preservation, says Wechsler. "The patient is dealing with a loss of normalcy and control," she explains. Their choices may be a way to keep some sense of normalcy, she explains, which is why sometimes, caregivers need to let the patient make his or her own decisions for everyone's sanity.
Bring in a third party. Some decisions, like skipping treatments or appointments, are serious enough to warrant discussion. In these cases, it may be time to bring in a doctor, nurse, mental health professional, friend or family member. Even so, it's important to give your loved one autonomy, says Wechsler. "Ask, 'Maybe we can have the doctor explain? Would you be comfortable giving them a call? Would you like me to be there?' This way, you are asking for permission to collaborate."
In cases where patients are making decisions that don't put themselves in immediate danger, it's often possible to find a middle ground. I solved our shopping problem by offering my mother a mask to wear and saying I would drive her to the store during the quieter weekdays, rather than on a Saturday. She agreed to both suggestions. Thankfully, some decisions are easier to negotiate than others.
Cancer Today magazine is free to cancer patients, survivors and caregivers who live in the U.S. Subscribe here to receive four issues per year.