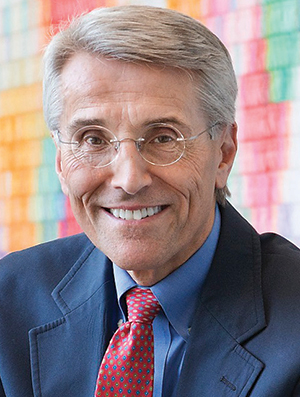 IN MARCH 2019, the FDA released four draft guidances and one final guidance with the goal of broadening eligibility for cancer clinical trials. (A guidance to industry is one way the FDA communicates current thinking on a given topic to research and pharmaceutical companies. It does not contain binding, enforceable responsibilities or demands.)
These guidances address criteria historically used to exclude certain patients from clinical trials, such as age (in particular, pediatric and adolescent populations), infection with HIV or hepatitis B or C, the presence of brain metastases, and organ dysfunction or other malignancies. The FDA does not believe these conditions should automatically disqualify otherwise relevant trial participants. Exclusion of these patients from clinical trials should require better justification from those planning the trials.
But the FDA is not stopping there. In June 2019, the OCE, which I direct, launched Project Facilitate, a pilot program for cancer patients aimed at helping oncology health care providers navigate the FDA's Expanded Access process for requesting unapproved drugs or biologics. Expanded Access, sometimes called compassionate use, is one pathway by which seriously ill patients who have exhausted all other treatment options can try to get approval to use experimental medicines.
Under Project Facilitate, we established a call center as a single point of contact, through which qualified medical professionals can initiate or get help completing Expanded Access requests. Trained FDA oncology staff guide callers through the process, assist with necessary paperwork and identify contacts at pharmaceutical companies and institutional review boards. Having a centralized call center for all oncology requests streamlines the process.
Previously, requests arrived at multiple FDA sites and had to be forwarded to the appropriate oncology or hematology division, sometimes taking days to get there. Contrary to widely held belief, the FDA does not solely determine whether patients are granted access to therapies. The company developing the drug first decides whether to provide it, and the body that reviews ethical issues surrounding the drug's investigational use (the institutional review board) also has a say.
Project Facilitate has been a passion project of mine. After hearing stories from oncologists at well-resourced academic medical centers about how confusing Expanded Access could be to navigate, I realized how off-putting it must seem to community oncologists, perhaps to the point that they would give up or not even try at all. My vision is that Project Facilitate will be a concierge service for medical teams serving oncology patients and that the personalization provided will demystify and ultimately democratize the Expanded Access process.
Who can call Project Facilitate? It is important that a patient's care team, not the patient, call Project Facilitate and complete steps in the established Expanded Access process, including asking the maker of the drug to agree to provide it. Drug companies still have discretion as to whether to provide requested drugs. If the drugmaker agrees, the FDA reviews the application supplied by the oncology health care provider and decides whether to grant the Expanded Access request. The Center for Drug Evaluation and Research at the FDA grants approximately 99% of the requests it receives.
Because Project Facilitate staff are involved with each request from the very beginning, they can follow up with health care providers to collect metrics on the time frame of the process and ascertain reasons for denying access, if they are denied the product by the manufacturer. This will be the first time the FDA will request this kind of data on the demand for unapproved drugs. Previously, we became aware of Expanded Access requests only if drug companies authorized use of their drug first. Another anticipated benefit of the program will be collection of outcomes data. Project Facilitate staff will follow up with oncology health care providers whose patients receive experimental treatments to request summary reports.
Health care professionals can call Project Facilitate during regular business hours (Monday-Friday, 9 a.m.-5 p.m. Eastern time) at 240-402-0004 or email them.
Cancer Today magazine is free to cancer patients, survivors and caregivers who live in the U.S. Subscribe here to receive four issues per year.