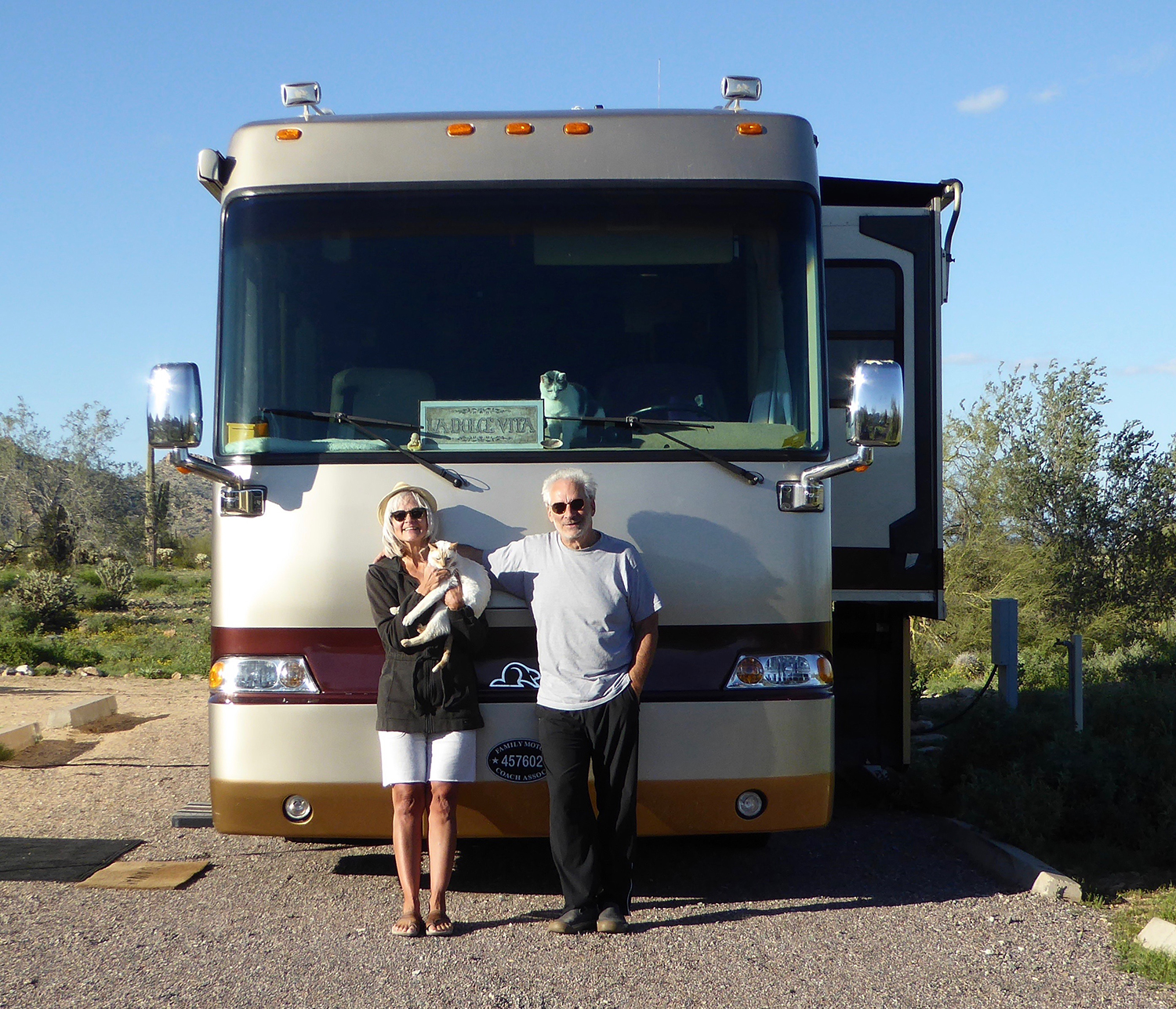 Wanda Huskins
Waldenström macroglobulinemia at age 54 in 2008
Today: Huskins and her husband of 34 years, Jeff Prupis, are traveling North America in their recreational vehicle. After Huskins was diagnosed with Waldenström macroglobulinemia, a rare blood cancer considered treatable but not curable, the couple decided they would find a way to retire early. Prupis sold his hardware store, and in July 2016, Huskins left her job as a registered nurse. By the end of the summer, they had sold their house in Nanuet, New York, and were on the road with their two cats. Since then, they have traveled down the East Coast to Florida, along the Gulf of Mexico, through the Southwest, up the West Coast, into Canada and through the Midwest, visiting friends and relatives along the way. The trip "has helped me to appreciate this country in a way that I probably didn't before," Huskins says.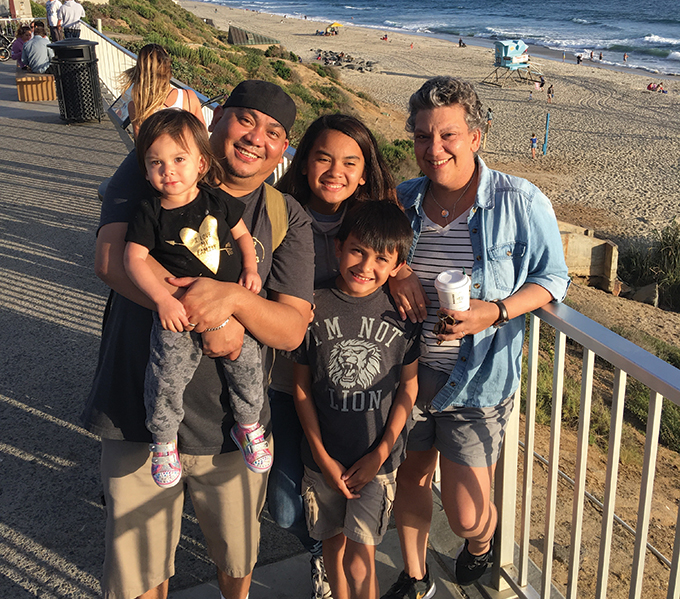 Renee Soriano
Arcadia, California
Acute myeloid leukemia at age 42 in 2016
Today: Since her August 2016 bone marrow transplant, Soriano, a human resources specialist, has focused on doing things that fulfill her, including reading, writing, cooking healthy food, trying out new coffee shops and going on adventures with her husband, Marvin, and their children, ages 13, 11 and 2. Before her diagnosis, Soriano says, she and Marvin tended to put off things they wanted to do. Now "instead of saying, 'Oh, we'll do this when we retire,' or 'Oh, we'll do this when the kids are a little older,' whatever it is, we're doing it," says Soriano. In the picture on the right, her family is shown on an improvised trip to the beach. "My little unit here, the five of us, is the most important thing in the world," she says.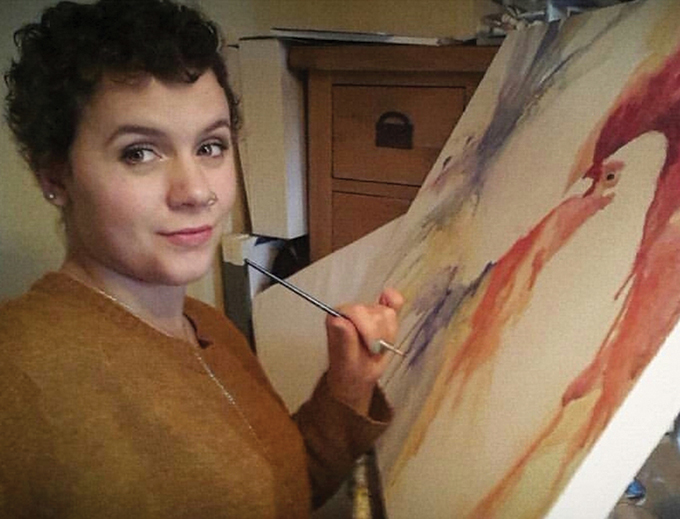 Holly Hamer
Warrington, Cheshire, England
Rhabdomyosarcoma at age 17 in 2013
Today: Hamer says her cancer diagnosis made her realize that art is central to her life. She started to paint at home during her initial treatment and later went back to school and took an art course in which she did a project about her experience with cancer. Her work has been exhibited at the Warrington Museum and Art Gallery near her home and at a gallery in London. Hamer's paintings include self-portraits showing how her implantable port and colostomy bag fit into her body, as well as work about her feelings during treatment and after her cancer relapsed. "I think when you're ill, there's obviously a lot of emotions going around in your head," Hamer says. "It's hard to process everything. Doing it in paintings or drawings really lets me understand how I'm feeling."
Cancer Today magazine is free to cancer patients, survivors and caregivers who live in the U.S. Subscribe here to receive four issues per year.