When Paul Goss, an oncologist at Harvard Medical School in Boston, began speaking with doctors from low- and middle-income countries about his breast cancer research in the U.S., he realized that the resources he had access to were beyond what they could ever imagine.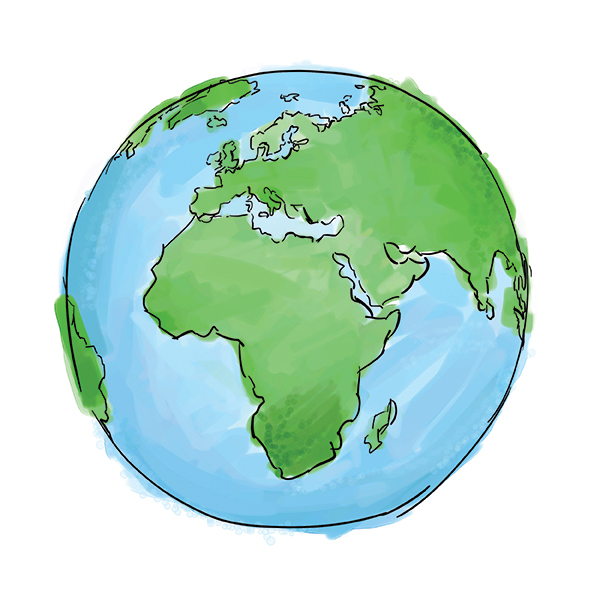 "Young doctors came up to me and pleaded with me to set something up so they could provide better care," says Goss. So in 2011, he founded the Global Cancer Institute (GCI), a nonprofit organization dedicated to improving cancer care in low- and middle-income countries. Through Goss' work with GCI, it became clear to him how many oncologists in these countries had no colleagues to turn to for support in managing their patients' care. In 2012, he established a global tumor board program that provides virtual meetings where these doctors can present challenging cases to experts from U.S. cancer centers.
Tumor boards bring together the various medical specialists involved in cancer treatment—including oncologists, radiologists and surgeons—to plan patient care. "Tumor boards put all the doctors on the same page," Goss says. "They're standard in the U.S., Canada and Western Europe but are not routinely done in the rest of the world."
The monthly one-hour online tumor boards focus on breast and gynecologic cancers. During each meeting, three doctors from outside the U.S. individually present a complex case to a 15-member expert panel, sharing medical records, diagnostics from scans, and pathology images. Local experts paint a picture of the resources they have available to treat the patients, and the panelists suggest treatment. All the tumor boards are archived on a private YouTube channel for reference. "It's like a living textbook," Goss says. To his knowledge, this is the only program of its kind in the world.
According to the World Health Organization, low- and middle-income countries account for about 70 percent of the 8.8 million cancer deaths worldwide each year. To date, the global tumor boards have discussed 139 breast cancer cases and 92 gynecologic cancer cases. Nearly half of these cases involved patients with metastatic tumors. "Most cancer care in developing countries is end of life," Goss says. "Many developing countries lack national cancer plans for how to treat cancer, so patients are less likely to receive adequate care."
More than 500 doctors at 54 hospitals in 25 countries have participated in the global tumor boards. The benefits extend beyond the individual patient because the doctors use what they have learned to assist colleagues and to treat future patients, Goss says.
Tanzanian oncologist Chakou Halfani heard Goss speak when he participated in the Avon Global Breast Cancer Clinical Scholars program, which trains breast cancer specialists from outside the U.S. "We have huge expertise gaps in my country, and I straightaway got interested," says Halfani, who practices at Ocean Road Cancer Institute in Dar es Salaam, Tanzania. Since 2016, he has presented cases on two patients, one with cervical cancer and one with ovarian cancer. "I chose to present these because they were difficult recurrent cases that needed expert opinions from the U.S. on how to manage them more effectively," he says.
For Halfani, the most important lesson has been that alternatives for his patients are available, even in "moments where it seems we have exhausted all options from the local perspective." He particularly values being able to give his patients hope for living longer and improving their quality of life.
Taking part in the global tumor boards led Halfani to start a tumor board to discuss patient cases at his own hospital. "Discussion is always better for the patient," he says. "Two, three, four people discussing the same patient is better than a single person's decision."
Goss is now overseeing a new effort to bring tumor boards to rural areas in low- and middle-income countries where doctors don't speak English. "These tumor boards will be run by experts in cancer centers in Colombia, Panama, Peru and Uruguay," he says. "This will reach doctors in remote areas, in their own language and in their own time zone."
Cancer Today magazine is free to cancer patients, survivors and caregivers who live in the U.S. Subscribe here to receive four issues per year.