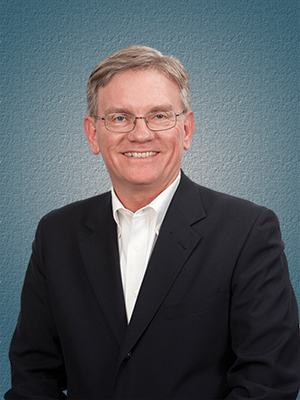 Immunotherapy, the fast-growing approach to treating cancer that unleashes the body's immune system to destroy cancer cells, has generated excitement because some patients with certain types of cancer have benefited dramatically. But as Dr. William G. Nelson, the editor-in-chief of Cancer Today, writes in his column on page 5, "So far, the outcomes have been mixed, with some patients showing near-miraculous results and others realizing few benefits."
Nelson cites a study published in the New England Journal of Medicine that might offer clues as to why immunotherapy seems to work miracles in some patients while leaving others with little or no improvement. You can read his column to learn more about the research findings, but a quick glance at the very small type at the end of the study he describes reveals that among the funding sources are seven grants from the National Institutes of Health, the U.S. government agency that pays for a large amount of the medical research conducted in this country.
On Sept. 17, nearly 300 people representing 125 organizations—including the American Association for Cancer Research (AACR), which publishes Cancer Today—gathered on Capitol Hill in Washington, D.C., for the Rally for Medical Research Hill Day. Rally participants stressed to members of Congress and their staffs the importance of robust, sustained and predictable increases in federal funding for medical research, in an effort to keep the momentum moving forward in the search for cures. For cancer, that includes federal funding to support research on a number of fronts, including immunotherapy and precision medicine—the groundbreaking technique in which a treatment is chosen based on characteristics, such as the genetic mutations in a patient's cancer, that distinguish one patient from another with the same disease. (See the AACR Cancer Progress Report 2015 to learn more about immunotherapy, precision medicine and other research advances.)
Although the fiscal environment is challenging, the medical research community is optimistic that the U.S. Congress is more committed to increasing federal funding for medical research than at any time in recent history—good news for patients who rely on this research. Broad support for medical research was underscored in a recent survey commissioned by the AACR that found three out of four voters favor increasing federal funding for cancer research, with 49 percent of voters strongly favoring an increase. Despite wide public backing for federal funding for research, however, much can happen in the budgeting process to derail the popular will. That's why it's important for all of us—cancer patients, survivors, caregivers and concerned citizens—to let our elected representatives in Congress know how we feel about federal funding for medical research. To learn more about this issue and how you can get involved, visit rallyformedicalresearch.org.
We live in a time of striking innovation in cancer research, diagnosis and treatment. Advancements like immunotherapy and precision medicine are beginning to benefit patients beyond those enrolled in clinical trials. New treatments are on the way, and new uses for existing therapies are being discovered. For progress to continue, robust, sustained and predictable increases in federal funding for medical research are imperative.
Cancer Today magazine is free to cancer patients, survivors and caregivers who live in the U.S. Subscribe here to receive four issues per year.