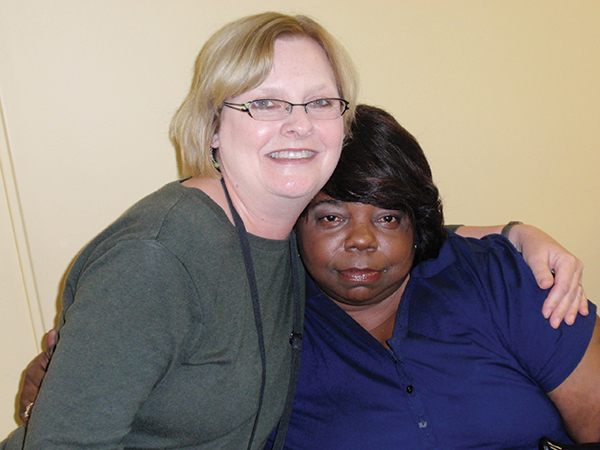 WHEN DIAGNOSED with breast cancer in 1993, I learned the power of belonging to a community of survivors.
People who had once stood in my shoes came forward to offer helpful advice about everything from how to shop for a mastectomy swimsuit to how to ride cancer's emotional roller coaster. I, in turn, began looking for ways to lend an ear to other survivors and eagerly signed up with a relay team in a running race to raise money for cancer research.
Giving back to the cancer community can help us feel empowered—and certainly less isolated. But with so many ways to contribute, one can easily become overwhelmed. For some of us, not participating in every cancer-related opportunity can even cause feelings of guilt.
If you're looking for some balance, these tips can help.
Narrow Your Goals
It's important to remember that no single person can do it all, especially if helping others causes us to neglect our own needs, whether medical, physical, emotional or financial. Just as airline passengers are instructed to secure their own oxygen masks before assisting their neighbors, we have to tend to ourselves if we hope to make a difference in others' lives.
In fact, the best way to contribute something meaningful to the cancer community may be to narrow your vision for giving back. Several years ago, I decided to focus my efforts on two specific goals: assisting homeless cancer survivors in Birmingham, Alabama, and advocating for cancer care in impoverished cultures outside the United States. When other volunteer opportunities arise, I pass them on to someone whose goals better align with the challenge.
Assign Yourself Realistic Roles
Giving back can take many forms. Perhaps you can't afford to donate to a fundraiser for a local family facing cancer, but you can help with housecleaning. Or you may have the funds to sponsor a friend who is running a 5K when you can't participate yourself. It's OK to take on different roles, depending on the circumstances in which you find yourself.
Case in point: When I received a second breast cancer diagnosis in 2004, the moms and dads in my youngest daughter's class volunteered to provide dinners for our family. Some parents prepared meals for us from scratch, while others ordered take-out. Regardless of where the food came from, my family savored every meal.
Assess (and Perhaps Revise) Your Efforts
Over time, you may discover new passions or more effective ways of contributing. Your resources, needs and health may also change. Step back once in a while to reassess your efforts, and adjust your goals if needed.
As a writer, I focused for years on raising awareness of survivor issues primarily by authoring magazine articles, blog posts and newspaper op-eds. But after I wrote about homeless cancer survivors and learned about their needs, I decided to develop Street Smarts, a local cancer awareness program for homeless women. Since my initial diagnosis, I've also had children and developed my career, time commitments that limit my involvement in cancer outreach compared with two decades ago. I have traveled more widely, too, so my engagement in cancer causes today is global.
One thing I've learned as a cancer survivor is to be open to opportunities to grow and change, and that includes using the years I've been given to help others while continuing to tend to my own well-being—body and soul. It's up to each of us to make decisions along this journey that allow for giving back without giving out.
Cancer Today magazine is free to cancer patients, survivors and caregivers who live in the U.S. Subscribe here to receive four issues per year.