IN OCTOBER 2016,​ the American Association for Cancer Research (AACR) Pediatric Working Group held a Childhood Cancer Predisposition Workshop. Sixty-five experts—including pediatric oncologists, geneticists, genetic counselors and radiologists—combed through research and developed consensus guidelines for surveillance of children and adolescents under the age of 20 who are born with certain genetic predispositions that increase their chances of developing cancer.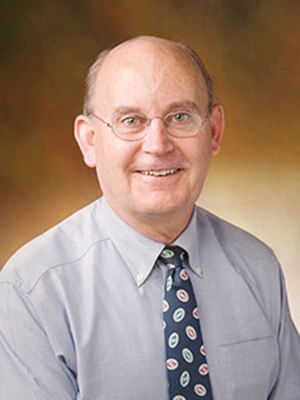 "We are at an evolving time, and in the current era with widespread use of genomic sequencing, several studies indicate that at least 10 percent of childhood cancers arise as a result of genetic predisposition," said Garrett M. Brodeur, MD, the chairperson of the AACR Childhood Cancer Predisposition Workshop, which was held Oct. 6-8.
"Given that in children, the overall risk for developing cancer is low, surveillance in the general population is probably not feasible or economically warranted," said Brodeur, who is the director of the Cancer Predisposition Program at the Children's Hospital of Philadelphia and the associate director of the Abramson Cancer Center at the University of Pennsylvania. "However, surveillance seems a sound strategy if target populations with an increased risk for developing cancer can be identified."
Few studies have analyzed the outcomes of increased surveillance of children with these predispositions, noted Brodeur in C​ancer Research Catalyst, the official blog of the AACR. In the few published studies on the issue, cancer screening was shown to increase survival for children with Li Fraumeni syndrome, a cancer predisposition syndrome characterized by a high and early-onset risk of a number of cancers, and for children with Beckwith-Wiedemann syndrome, a rare genetic overgrowth syndrome that predisposes children to Wilms tumor and hepatoblastoma.
"We can draw support for the value of cancer surveillance from experience in adults, particularly in high-risk populations with BRCA mutations or familial adenomatous polyposis disorder, which predispose those adults to breast/ovarian and colon cancers, respectively. Studies have shown that surveillance picks up tumors early in these populations and saves lives," said Brodeur.
The AACR Pediatric Cancer Working Group divided the 50 most common syndromes that predispose children to cancer in the first 20 years of life into nine groups. The f​irst set of published articles, available for free, includes recommendations for whole-body MRI and screening consensus guideline​s​ for Li-Fraumeni syndrome. Clinical Cancer Research will be publishing additional findings on June 15 and July 1 and in fall 2017. ​
Cancer Today magazine is free to cancer patients, survivors and caregivers who live in the U.S. Subscribe here to receive four issues per year.