Rob Paulsen is no stranger to the recording studio, having given voice to more than 250 animated characters over a long career. But things felt different in 2019 as he entered the studio to reprise his role as one of the three protagonists of Animaniacs, a role he began playing 26 years earlier. He was set to record one of the series many musical numbers.
The song was very complex for me, vocally, remembers Paulsen. Quick, clever lyrics that had to be enunciated. Crazy notes. All that stuff. Recording songs like this one had stretched Paulsen to his limits back in the 1990s. More than two decades later, the challenge was even greater Paulsen, 63, had spent the past two years in treatment and recovery for stage III squamous cell carcinoma of the throat.
Most cancers of the throat are squamous cell carcinomas, arising from cells that line the larynx. Radiation therapy and surgery are two standard treatment approaches, with a key trade-off. Radiation offers a better chance of preserving function, including the ability to speak, but requires daily treatments for several weeks, whereas surgery is less disruptive, requiring less time on-site at a hospital. But even radiation, which Paulsen received, can have a harmful effect on someone s capacity to speak, especially a person who needs to adopt different voices. Paulsen remembers his oncologist stressing that his job was to save his patient s life, not his career.
We got done with the song and I asked the folks behind the glass, let me just take a moment to soak this in, he says of the successful recording session.
Big Dreams
Paulsen was born in Detroit and grew up in the small town of Grand Blanc, Michigan. Singing in a rock band as a teenager made him realize how much he loved performing, and by 1975, at age 19, he was at a crossroads. He had completed a year of college at the University of Michigan-Flint, and his parents were on board with his plan to become a dentist. On the other hand, a friend who had moved to Los Angeles was inviting him out to the West Coast to perform with a faith-based theater group. Betting on himself, Paulsen left college and headed for L.A.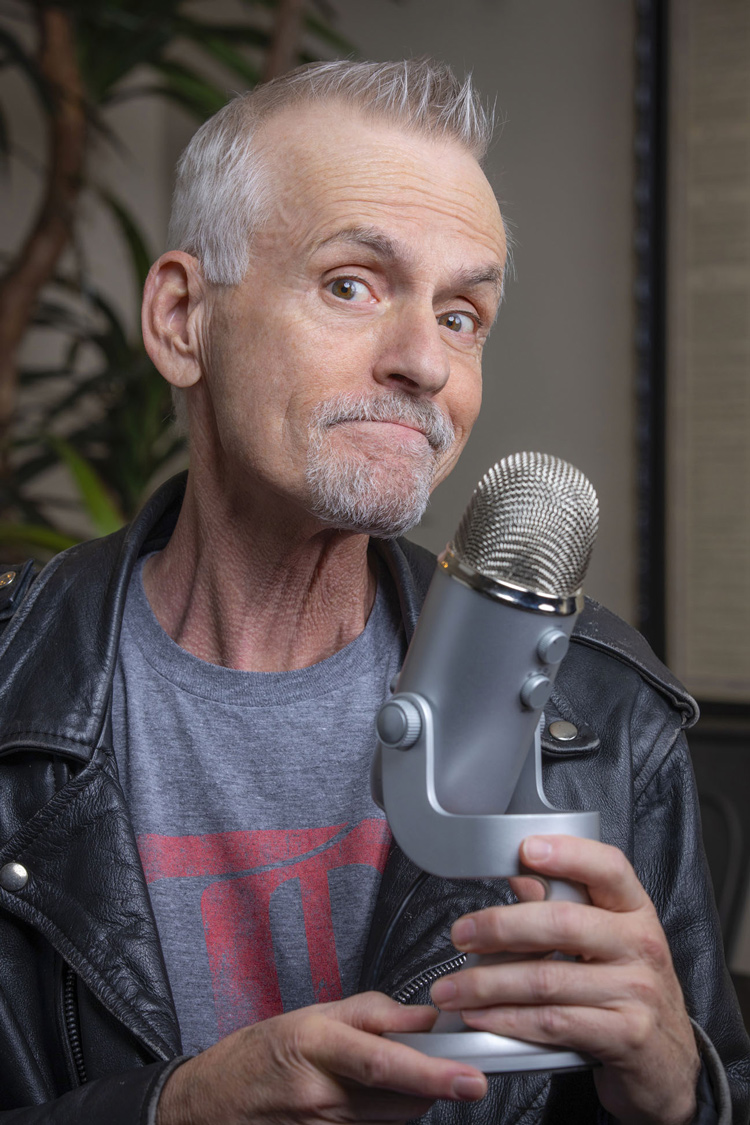 Success didn t come right away. Paulsen returned to Michigan for a time, where he took a job as a short-order cook to make ends meet. In June 1978, he traveled back to Los Angeles, where he parlayed his theater work into small spots on local cable access shows. This led to work in commercials, which gave him a start as a voice actor. He learned the ropes, and by the mid-1980s his career was taking off.
Paulsen quickly racked up a list of credits that any voice actor would envy. He appeared in well-known animated shows like G.I. Joe and The Smurfs before starring as Raphael in the popular series Teenage Mutant Ninja Turtles. Next, in 1992, he was cast as Yakko, one of the three titular characters in Animaniacs. Famed director Steven Spielberg, the show s executive producer, signed off on the casting personally. Paulsen had done uncredited voice work on Spielberg s classic E.T. the Extraterrestrial in 1982. Animaniacs became hugely popular and won two Emmys and a Peabody award. Paulsen won his own Emmy for Pinky and the Brain.
In 2016, a reboot of Animaniacs was in the works, and the producers wanted Paulsen to repeat his role along with other members of the original cast. His response should have been elation. The original series, which ran from 1993 to 1998, was one of the high points of his career. The reboot would allow him to work with old friends for an audience of fans that had grown exponentially since the show first aired.
But in February 2016, just weeks before he was offered the Animaniacs role, Paulsen was diagnosed with cancer. He had noticed a lump on his neck about a year earlier but thought little of it. Eventually, he decided to ask his internist about it during an annual physical. He was referred to an ear, nose and throat specialist, who took a biopsy. The diagnosis was stage III squamous cell carcinoma, a type of cancer that accounts for about 90% of all head and neck cancers.
It s usually possible for these cancers to be cured if they re caught early enough. Surgery, radiation therapy, chemotherapy and targeted therapy are the primary treatment options. The right therapy for an individual depends on the location of the cancer and the person s priorities, as compromises may be necessary to preserve function of organs, nerves and tissues that are close to the cancer site.
For Paulsen, treatment would consist of chemotherapy and radiotherapy, and it was due to begin before the end of March 2016.
Staying in Control
From the beginning, Paulsen and his family were resolute that only those who needed to know should be informed about his diagnosis. They decided that elderly relatives across the country would only be worried by the news, so they didn t tell them immediately. This applied to the thousands of fans who follow him on social media as well. Paulsen was also concerned that whispers about his health status could affect future job prospects.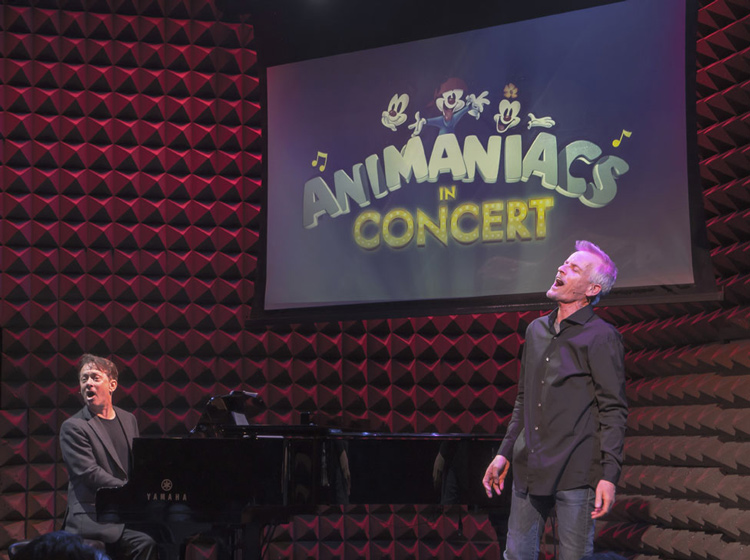 I wish I could say, Here s how to do it, but I can t, says Paulsen about how to best approach a cancer diagnosis. It s personal. Each individual will have different considerations to make when deciding who should hear of the diagnosis, he says, and it s important to weigh the decision carefully. But in a professional context, there is nothing compelling a patient to share medical information with an employer unless it impedes the ability to perform essential functions of the job.
The secrecy weighed upon Paulsen and was made worse by the obligations he felt toward the people he worked with. He was forced to pull out of convention appearances with his fellow Teenage Mutant Ninja Turtles voice actors, and he worried that if he was compelled to drop out of the Animaniacs reboot due to health problems, other members of the original voice cast might also be let go. When he explained his cancer diagnosis to the Animaniacs cast, they were understanding and urged him to do what was best for his health. But still, he worried that not accepting the role would hurt his friends professionally.
Patients often feel this tremendous sense of guilt, as if they ve done something to inconvenience people, says Page Tolbert, a private practice psychotherapist who specializes in post-treatment support for cancer patients based in New York City. She acknowledges that dilemmas may arise when someone requires work accommodations that affect other people, but she stresses the importance of prioritizing personal health.
That s really hard, but it s a commitment to yourself that you deserve, says Tolbert. You just need to know that you re doing as much as you can at work, and you re doing what s right for your health.
Taking Time Off
Aside from the cancer, Paulsen was in good physical health, so his doctors agreed that he could opt for radiation therapy over surgery, which is sometimes preferred if an extended treatment regimen would be an undue strain. Beginning in March 2016, he would receive concurrent radiation therapy five days a week for seven weeks, and chemotherapy once a week for eight weeks.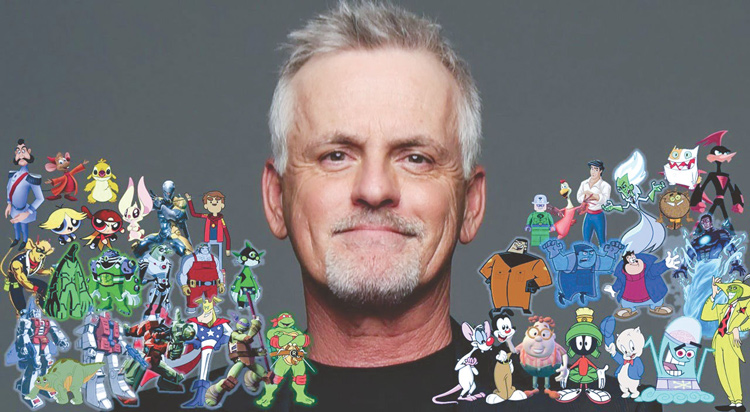 Both chemotherapy and radiation therapy damage the salivary glands and cause the mouth to become intensely dry. It would be difficult enough for Paulsen to hold a normal conversation, never mind use his voice as a performer. Once his treatment schedule was in place, Paulsen modified his work schedule to suit his needs. As a freelancer, he was able to ensure that he didn t have any jobs booked for the period when his voice would be out of action as a result of treatment. He finished up the commitments he had already made before treatment and told the producers on those projects that he wouldn t know what shape his voice was in until after his treatment was complete.
His oncologists candor helped Paulsen make these calculations. They didn t mince words, and frankly I didn t ask them to, he says. Paulsen remembers noting to his radiation oncologist, Henry Yampolsky of City of Hope Radiation Oncology in West Hills, California, that he was halfway done when he hit the midpoint of his treatment schedule. The doctor replied that while the end of therapy was a milestone, the cumulative effects of the therapy he received would only present themselves six weeks after the treatment was complete. I didn t have a date certain by which I would be better, I had a date certain by which I would be done [with treatment], says Paulsen.
Yampolsky describes Paulsen as an ideal patient because he made his priorities in life clear from the start. Despite intending to return to work if possible, Paulsen told his doctor that his main priority was survival, and that he could come to terms with his career coming to an end if necessary. The oncologist describes this as liberating because it allowed him to focus primarily on getting rid of the cancer. Yampolsky was confident that he could also preserve most of Paulsen s vocal range, but he was happy that his patient had made peace with a worse outcome.
In our field, getting rid of the cancer is priority number one, says Yampolsky. Getting rid of the cancer with as few side effects as possible is priority number two. In absolutely no way do you want to jeopardize your priority of getting rid of cancer by trying to reduce potential complications. Because let s face it: Cancer recurrence is the worst possible side effect of having cancer.
When the side effects of the therapy did come about, they were as acute as had been warned. Paulsen felt tired all the time. His mouth was dry no matter how much water he drank. Food was tasteless and difficult to keep down. But he was most concerned about his voice. There were many times when I couldn t speak, he says. I knew that I was probably trying way too soon, but this has been part of my life for 60 years. Everything that I have career-wise and all the material goods in my life have been paid for by me speaking and singing. The reality that [my voice] was pretty beat up was not lost on me.
In these moments, Paulsen drew strength from remembering the many visits and phone calls to pediatric wards he had made over the course of his career. Speaking to young people and their families and allowing them to chat with the man who gave voice to their favorite animated characters had been a way to give back to fans who needed something to raise their spirits. He thought back to these children now, and he received supportive phone calls from parents of some of them after news of his cancer became public. As a result of those incredible teachers that I had along the way, when things got tough, I was able to contextualize it, he says.
Cancer and the Workplace
Workplace protections can help people who are diagnosed with cancer.
A cancer diagnosis is nothing to be ashamed of, but there is also no legal requirement for someone diagnosed with cancer to report it to their employer, unless it directly affects their capacity to perform the essential functions of their job.
Survivors should not feel compelled to discuss their cancer history unless they need a reasonable accommodation, such as a medical leave, time for doctors appointments or physical accommodations, says Barbara Hoffman, a clinical assistant professor of law at Rutgers Law School in Newark, New Jersey, who specializes in disability law and cancer survivorship. Although most employers and co-workers are well-meaning and can be a source of support, each survivor should decide for themselves whether to share personal medical history.
Hoffman notes that if you experience discrimination as a result of your illness, it pays to act quickly by finding out what legal services are at your disposal. Federal anti-discrimination law stipulates that people have 180 days to report a claim after the last discriminatory act.
But even if people don t need workplace accommodations, there may be benefits to starting the conversation with an employer.
It is up to you as the patient to set the tone, says Page Tolbert, a private practice psychotherapist with a specialization in post-treatment support who is based in New York City. That can sometimes feel burdensome.
However, being proactive offers some measure of control. Without the patient taking the lead, co-workers might end up tiptoeing around the topic of cancer and make things more awkward, suggests Tolbert. She notes that cancer is a common disease that most people understand to some degree, which can help ease these conversations.
Make it clear that you re here, you re ready. says Tolbert. Don t let other people s discomfort set the tone.
Back to Work
One factor in Paulsen s decision to not make his diagnosis widely known was his concern that it might affect his ability to secure work in the future. He had heard from fellow actors who had lost out on work due to illnesses. Producers will say, I really wanted to hire you, but I know you ve been sick, and I didn t want to bother you, says Paulsen. And [the actor] is there going, Are you kidding me? I want to work!
Paulsen had no intention of wrapping up his career. He dutifully adhered to the instructions his medical team had given him, including a host of tailored neck and jaw exercises. When he felt he was ready to return to work in June 2016, he contacted his agent.
It was too early, he says, with the benefit of hindsight, remembering how exhausted he had felt afterward. If I had to go through that again, I would have waited another month. But part of my experience was wanting to be in control, to the extent that I could. I don t think that s unusual. I wanted to say, I can handle this.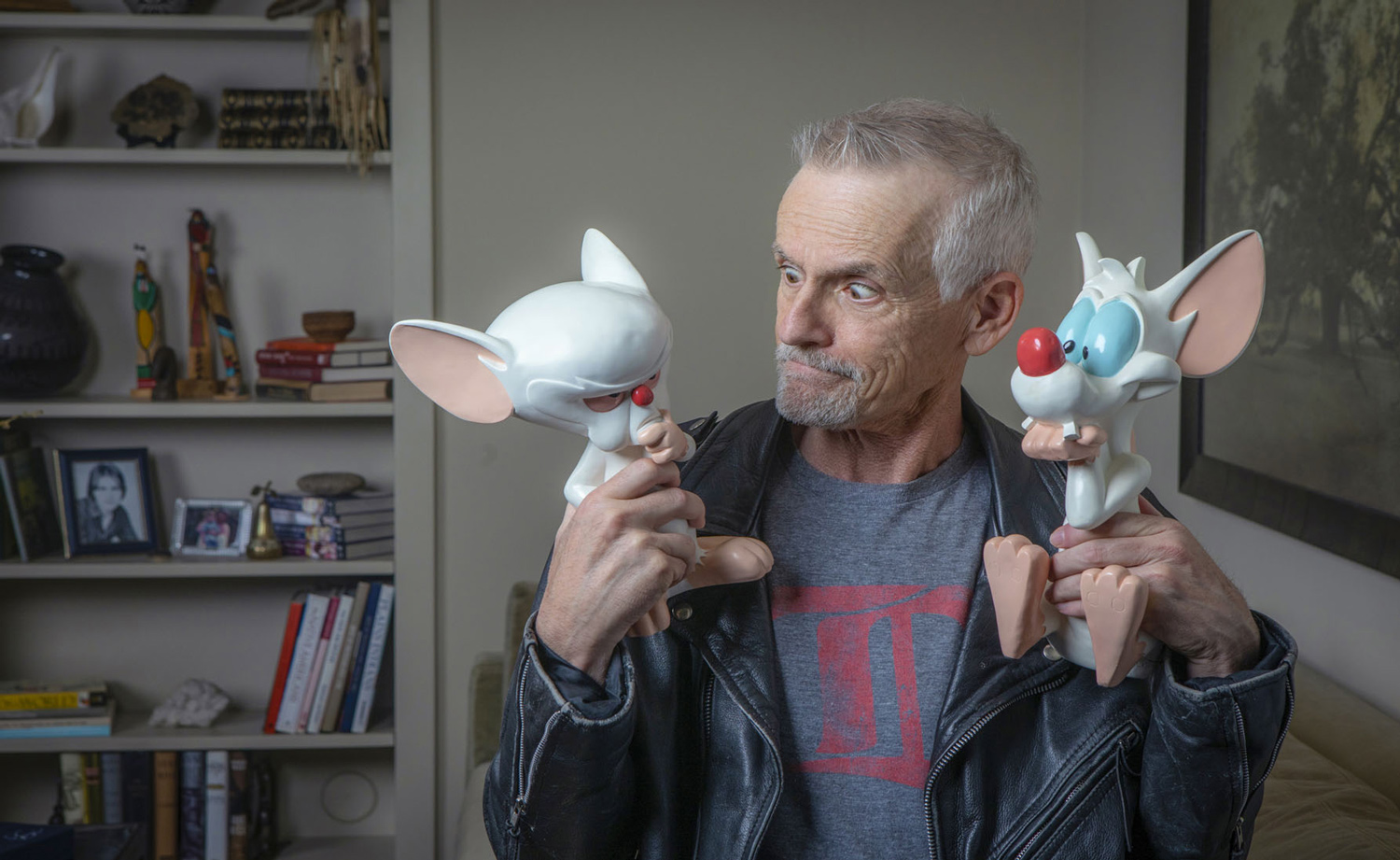 In the end, Paulsen s voice held up, and he didn t need to re-record any of the performances he gave at the time. He was still able to do his job, but it came with a physical toll that he hadn t experienced before his treatment. It beat me up, he says. I just wanted to prove to myself that I could do it. But even though nobody was any the wiser, I couldn t handle it. I wasn t ready.
Just a few months after he returned to work too soon, Paulsen was recording the complex song for the Animaniacs reboot and doing so with confidence. His colleagues in the studio that day didn t know that he d had cancer until he told them about his experience once the session was done. Assured that he was performing at a level that met his own standards, he was comfortable sharing his story.
I don t want people to say, He sounds great for a guy who had throat cancer. I want them to say, Man, he s better than he was 25 years ago, says Paulsen. What I want is for [my work] to stand on its own merit.
Cancer Today magazine is free to cancer patients, survivors and caregivers who live in the U.S. Subscribe here to receive four issues per year.