Dealing with cancer, from diagnosis and treatments to life as a survivor, is never easy. This is particularly true for lesbian, gay, bisexual and transgender (LGBT) survivors who can't be open about who they are because they fear discrimination from their health care providers or judgmental responses from support group members.
An article in the September/October 2015 issue of CA: A Cancer Journal for Clinicians explains that research suggests the LGBT population may have higher incidence and death rates for certain cancers than heterosexual people. Studies have found lesbians have high rates of obesity, alcohol use and smoking, while gay and bisexual men have high rates of HIV, sexually transmitted diseases and smoking—all known cancer risk factors. In addition, transgender individuals may hesitate to seek cancer screening for diseases that do not match their gender identity. Researchers believe that improving health care services and access to insurance—in particular, expanding coverage for transgender individuals—as well as enhancing access to LGBT-friendly health care providers could help decrease risk factors and increase cancer screening.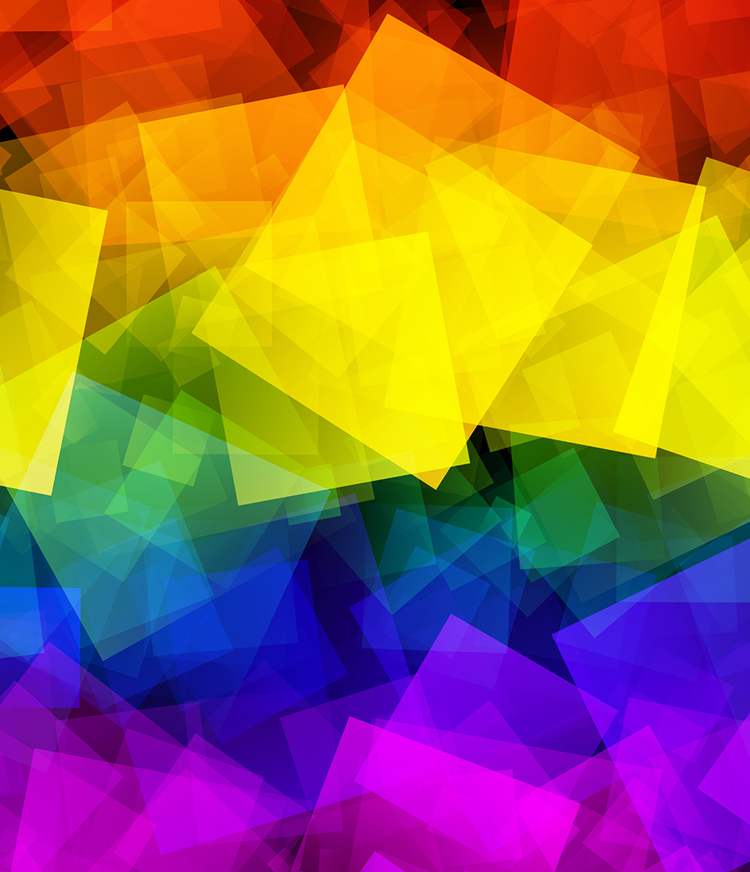 Once diagnosed with cancer, LGBT individuals often find it challenging to access emotional support. A 2013 survey of more than 300 LGBT cancer survivors showed that one of their most common requests was for LGBT-specific support programs, says Jenna McDavid, program manager for the National LGBT Cancer Network, the New York City-based non-profit organization that conducted the survey. In traditional cancer support groups, "LGBT cancer survivors were feeling like their needs were not being met," McDavid says. They would go for encouragement and connection, she says, and "they would just walk away feeling more alone, more isolated."
In response, the network obtained funding to launch a series of free online support groups for LGBT cancer survivors. The 12-week sessions, open to LGBT individuals worldwide, allow survivors to become part of a private online community where they can post and respond to topics ranging from how to come out to one's oncologist to managing relationships and intimacy after treatment.
The network typically offers three groups—one for lesbian or bisexual women, one for gay or bisexual men, and one for transgender individuals. Each group has a moderator who checks in daily; members commit to posting at least once a week, although many contribute more often.
Rhonda Watson, of Canton, Georgia, was diagnosed at age 36 with stage IIIC ovarian cancer in 2007. She looked for an online support group but, she says, "it was challenging to find one that I felt comfortable sharing issues I experienced in my relationship." Also, as parents, "we faced things as an LGBT family that heterosexual couples did not experience."
Resources for LGBT Survivors and Their Families
Here are tips for finding a health care provider you can trust.
One major concern for LGBT cancer survivors is finding a health care provider they trust. Jenna McDavid, program manager for the National LGBT Cancer Network, offers the following tips:
Look for certifications or language on the clinic's website that suggests inclusiveness. This may include a nondiscrimination statement or certification that clinic staff has diversity or sensitivity training in LGBT issues.
When you call a provider's office, ask if they have experience treating LGBT patients, particularly if you are transgender. Also find out if staff—from doctors to receptionists—have had sensitivity training, how much training, and if there is a staff liaison for the LGBT community.
At the clinic, notice whether the environment feels relaxing and inclusive. Look for posters or graphics that show same-sex partners, posted notices of nondiscrimination or literature that addresses LGBT needs.
Online Support
National LGBT Cancer Network: Provides online support groups as well as cultural competency training for health care providers.
Malecare Support Groups: Offers online support groups specifically for gay/bisexual men with prostate cancer and an LGBTQ cancer survivor support group.
Out With Cancer: An online social network that provides message boards for LGBT individuals.
Watson, a data analyst for the American Cancer Society, joined the network's lesbian and bisexual women's support group in November 2014 and participated in two sessions. Although it had been several years since she'd completed treatment, she says being part of the group had a big impact. Most important, she says, the group gave her a place to talk about her relationship and her fear of leaving behind a young daughter, now age 10, whose other mother doesn't have legal parental rights.
"Even though I understand that no one's cancer journey is the same as the next person's," Watson says, "having this common ground really helped me feel that I was in a safe place."
Cancer Today magazine is free to cancer patients, survivors and caregivers who live in the U.S. Subscribe here to receive four issues per year.