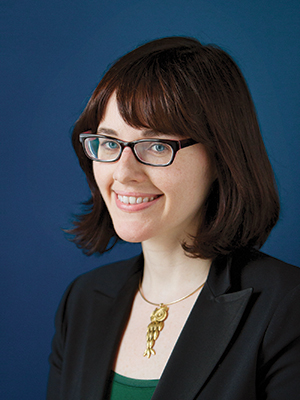 With the Affordable Care Act (ACA) now the law of the land, people with cancer or a history of cancer cannot be denied health insurance coverage. In addition, insurance plans must offer a robust set of essential services, including preventive screening, prescription drugs, physician visits and hospital coverage.
But no matter whether your loved one gets health insurance coverage through an employer, the federal or state-run marketplaces or a government program like Medicare or Medicaid, one thing hasn't changed: The patient still needs to understand health plan benefits and out-of-pocket costs to avoid stress surrounding coverage and financial concerns. As a caregiver, you can help your loved one evaluate current and future health coverage needs.
Understanding Health Coverage
When looking over insurance options, make sure the plan's network includes the patient's preferred providers, including his or her primary care physician, oncologist and other specialists, as well as hospitals and other health care facilities, such as infusion centers. If a provider or facility is not in the plan's network, the patient may be billed for all or a substantial portion of the cost of that care.
Your loved one may need radiation, chemotherapy, prescription drugs, physical therapy or other services. Take a look at the patient's plan summary, as well as the drug formulary, which provides a list of covered drugs, to determine whether services are covered and how much the patient may need to pay out of pocket.
Explore Other Options
If the current plan does not meet the patient's needs, the patient may have other options for coverage through his or her employer, federal or state-run marketplaces, or Medicare if the patient is eligible. The current open enrollment period through the marketplaces ends Feb. 15, 2015. Some life changes, such as loss of a job or income, may be considered a qualifying life event that allows the patient to apply for coverage outside the open enrollment period. Open enrollment for Medicare for 2015 closed Dec. 7, 2014.
Beyond considering the cost of the monthly premium, factor in copays, which are usually a fixed amount for a visit or prescription; coinsurance, which requires the patient to pay a percentage of a service or drug cost; and deductibles, which are the patient's out-of-pocket costs before insurance coverage kicks in for certain services. Sometimes paying a higher monthly premium will cost less in the long run.
Insurance decisions can be complicated for a person with cancer, so do not be afraid to get your loved one help and support from a professional, whether it be a health insurance navigator, the patient's human resources department at work, the State Health Insurance Assistance Program for Medicare or the physician's office or hospital, which may have dedicated staff for these issues. If you are discussing insurance coverage on the patient's behalf, be sure to get the patient to sign a Health Insurance Portability and Accountability Act waiver with the insurer to give you permission to discuss the patient's medical issues with the insurance company.
Although living with cancer is never easy, having adequate insurance can help ensure your loved one gets the necessary care and has financial protection. Performing due diligence before selecting a health insurance plan can save a lot of time, money and stress later.
Cancer Today magazine is free to cancer patients, survivors and caregivers who live in the U.S. Subscribe here to receive four issues per year.