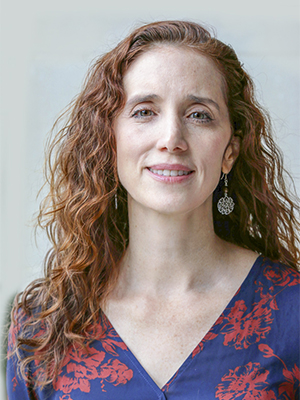 TO PREPARE FOR HER LUNG BIOPSY ​in September 2017, my mom was instructed to wash her back with special chlorhexidine gluconate soap. Since she couldn't reach the area where they would make an incision the following day, she asked me if I would do it for her.
The night before her procedure, I walked into the bathroom and saw a range of emotions on my mother's face: shame, embarrassment, pain and sadness. "You can look," my normally modest mom said. "I'm old and I don't care." Of course, we both knew that was a lie.
During the 20 months I cared for my mom after her stage IV lung cancer diagnosis, we experienced many occasions when her declining health and my wishes to help her seemed to undermine her identity and sense of self. Preserving a patient's dignity is a vital component of caregiving—whether the caregiver is a health care provider, spouse, daughter, son or friend—notes Theresa Harvath, director of the Family Caregiving Institute at the Betty Irene Moore School of Nursing at University of California, Davis.
One way to preserve dignity is by giving the person with cancer control of their choices, says Harvath. For example, you may need to help a spouse or parent bathe, but you can still ask for permission and get input to help make the experience more comfortable. You might suggest your loved one wear undergarments or a T-shirt, Harvath says. "What's a little wet clothing if it can take away the embarrassment?" she asks.
In addition, doctors and nurses may be desensitized to the delicate nature of asking people to disrobe. It's perfectly OK to remind health care providers to pull curtains, close doors or drape a body part, says Harvath. You can also offer to step out of sight or simply turn around while staying close enough to listen and chime in.
Caregivers should also make sure health care professionals listen to and acknowledge the patient's concerns, Harvath adds. For example, if a health care professional has a habit of looking past your spouse and asking you questions, you might respond by saying, "That's a question you can ask my husband. I'm just here to provide an extra set of ears," Harvath says.
Living through cancer and its treatment can also alter a person's physical appearance, bringing changes such as surgical scars or loss of hair. It's still possible, though, to help a loved one feel attractive. Harvath suggests talking about any feelings about physical changes and asking what you can do to help. You might track down resources for finding a good wig, for example.
One of the kindest ways to support loved ones through their illness is having a hard conversation about end-of-life care. My mom spent her last 48 hours on a breathing machine, which provided pressurized air through a mask. Two months after she died, I found her living will that stated she did not want any type of breathing assistance if her death was a certainty. I never had that discussion with ​her. I guess we both thought talking about such wishes was scarier than seeing her naked bottom, and it's a regret that haunts me still.
Cancer Today magazine is free to cancer patients, survivors and caregivers who live in the U.S. Subscribe here to receive four issues per year.