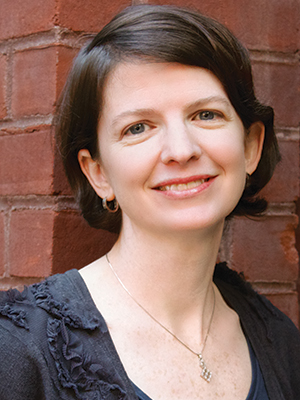 WELCOME TO CANCER TODAY, THE NEW NAME OF CR MAGAZINE. Our new name and the new publication you hold in your hands are the end result of our goal for our five-year anniversary: to discover what you, our readers, liked about the magazine, and how we could better address your needs as you live with cancer today.
Your responses overwhelmed us. We were excited to learn that you want more: more of the authoritative information and inspiring stories that you rely on to better understand cancer and the issues surrounding treatment and survivorship, more of the resources and guidance that help you navigate cancer as a knowledgeable patient or caregiver. We also learned that you are eager to see an updated look—and with it, a name that better reflects the magazine, the state of cancer research and treatment, and your lives today.
Cancer today is not what it was a generation ago. Twenty years ago, when my own mother was diagnosed with cancer, it was the midpoint of our nation's "War on Cancer"—launched 40 years ago this month with the signing of the National Cancer Act of 1971—and we were only beginning to grasp the idea that cancer is a multitude of complicated genetic diseases. Targeted therapies such as Gleevec and its successors, which exploit key weaknesses in patients' tumors, were just a gleam in the eyes of cancer researchers. And few people paid attention to the psychological and social needs of patients and their families, or to the quality of life that patients experienced during or after their cancer care.
Fast-forward to today.
Nearly 12 million Americans who have been diagnosed with cancer are alive today, and virtually everyone is aware of what a pink ribbon means. We have new tools and treatments to help patients with many types of cancer live longer and fuller lives. And more patients with metastatic disease, like the woman on our cover, Rochelle Shoretz, are living active, rich lives.
As the landmark Cancer Progress Report 2011, released in September by Cancer Today's publisher, the American Association for Cancer Research (AACR), notes, scientists have never been better poised to tackle this disease. But we still confront enormous difficulties in treating many types of cancer, addressing long-term side effects, and ensuring that all patients have access to the best care possible. Meanwhile, we face tough financial realities, as we explain in our article on federal budget cuts. Unless we can overcome these obstacles, 572,000 individuals will continue to die of cancer each year in the U.S., and 7.6 million worldwide.
For more than 100 years, the AACR has been promoting the understanding, prevention and successful treatment of this disease. With the redesign of Cancer Today, we are renewing our commitment to providing you the most authoritative information about cancer as well as the inspiration for you to become an active and informed partner in your care or that of your loved one. Inside, you will find not just a new look, but also a magazine packed with more articles, more new columns and more resources than ever before.
We hope you find knowledge and hope within these pages.
Cancer Today magazine is free to cancer patients, survivors and caregivers who live in the U.S. Subscribe here to receive four issues per year.