My husband and I are having trouble in our relationship as we cope with his cancer diagnosis. What can we do?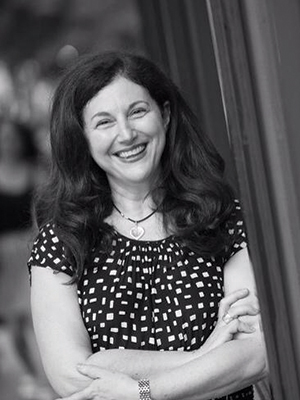 SHARON MANNE: Any time the focus in a relationship shifts from the relationship itself to an external stressor—whether that's children or a cancer diagnosis—the relationship can suffer. One way to think of your husband's cancer is as a challenge you can work through together. Setting goals fosters problem solving and can give your relationship a sense of purpose.
There may be tasks your husband managed for the household, whether that was doing the shopping or mowing the lawn, that he is unable to do for now. Sexual dysfunction is another challenge your husband might face, depending on the nature of his diagnosis and treatment. It may be impossible to maintain a sense of normalcy—or your concept of what's normal may need to change.
I've studied relationship awareness and intimacy for couples coping with cancer for years, and one thing is clear: When couples avoid talking or hold back their concerns, increased distress can result. While talking too much about the cancer can lead to an imbalance, it's important to address how the cancer is impacting you and your relationship. By making clear that you are in this together, it may also help you to strengthen other aspects of the relationship, including communication and intimacy.
It might help to do new activities together if your husband is able to. A study I recently worked on with collaborators showed that ballroom dancing can be a useful tool for cancer survivors to return to a physically active life and foster intimacy in their relationships. As challenging as this time in your life is, it's a useful reminder that there can be many roads to improving your relationship as you and your husband work through this together.
RESTORING BALANCE IN A RELATIONSHIP // The Cancerwise Blog from the MD Anderson Cancer Center offers advice on how to strengthen a relationship after a cancer diagnosis. // Dana-Farber Cancer Institute provides information on sexual intimacy during cancer treatment. // The Simms/Mann-UCLA Center for Integrative Oncology offers suggestions and a communication exercise for couples dealing with cancer.
When I am ready to start hospice care, how do I choose the right provider?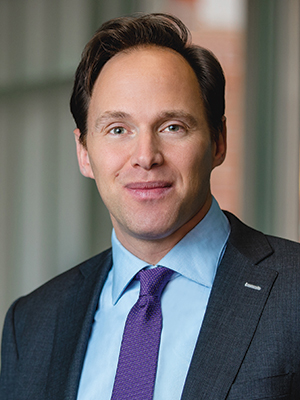 EDO BANACH: First, it's a good idea to identify the hospice care providers in your community and learn what they have to offer before you find yourself needing hospice care. When you are in the midst of a health crisis, it isn't the perfect time to begin doing that research.
The number of hospice providers available to you will vary depending on where you live. Medicare offers coverage for certified hospice providers. If you have private insurance, you'll need to find out which hospice providers are in network. Hospices can provide care in your home or at a facility, although Medicare does not pay for room and board if you live at home or in a nursing home or hospice inpatient facility.
Hospice providers must offer a team including a nurse, social worker, therapist and trained volunteers. Hospice volunteers may provide comfort along with help in transportation, light chores or other basic needs. In addition to nursing and medical care, all hospice providers offer spiritual care and grief support for loved ones after a death. However, some providers might offer the bare minimum, while others offer much more. Be sure to ask questions such as: What services do volunteers offer? Will staff come to the home at any time of day or night? What extra services are offered, such as prehospice care or specialized programs for the children of those receiving hospice care? Is the bereavement care done mostly over the phone, or is it more intensive?
It isn't typical for someone to call up a local hospice and ask for a meeting or tour, but I think it should be. If they're good, they'll jump at the chance. Take notice also of hospice providers that have stepped up in the community after natural disasters or other challenging events to offer supportive services. That kind of community involvement can be a good indication that a provider is worth pursuing.
If you know someone who has been through hospice with a close friend or family member, ask about his or her experiences. You might even consider attending a fundraiser for a hospice or getting involved as a volunteer. Those can be good ways to really get to know a provider before you find yourself in need of end-of-life care.
FINDING HOSPICE CARE // The National Comprehensive Cancer Network explains the intent behind hospice care. // The National Hospice and Palliative Care Organization
offers a worksheet on questions to ask when choosing end-of-life care. // Medicare.gov provides ratings of hospice providers in communities around the country.
Ever since my cancer went into remission, I've been hyperconscious of every cough and ache. How can I manage this nonstop worry?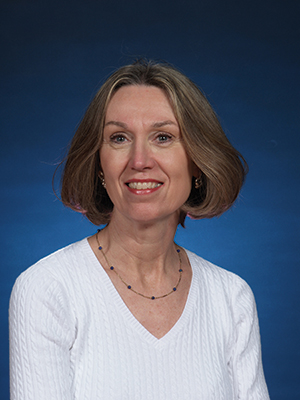 KAREN HARTMAN: Feelings of worry and anxiety after treatment ends are extremely common, but often people don't expect them. As a result, it may feel as though your concerns are out of place or inappropriate. These feelings may arise just as family and friends expect that life should be getting back to normal. It's hard when a patient in remission doesn't feel that way.
All the strategies that help people manage any form of anxiety will be useful here. You might try relaxation techniques and mindfulness activities that focus on keeping you in the present moment, instead of thinking too far off into the future. I also recommend that my patients make checklists to remind them that they are doing all they can. For example: 1) I'm following my doctor's advice. 2) I trust my doctors. 3) I feel good about the hospital or clinic where I'm receiving my care. These checklists are something tangible that you can return to when you feel yourself getting anxious.
Sometimes, these feelings of anxiety may arise when you expect them to, such as when you go in for a scan. At other times, they might be triggered by something more unexpected. Perhaps someone you just met tells you about a person who died of cancer, or you read a newspaper article about a celebrity who has been diagnosed. You might feel as though you've been hit in the face, but take a step back and breathe. Return to your checklist and remind yourself that you are OK.
Look to friends and family members for help, but remember that friends and family aren't always the best place to find the support you need. I recommend consulting the social workers at your cancer center. They might be able to help you directly, and if not, they should be able to connect you to someone who can. Online and in-person support groups can be tremendously helpful. The key is to reduce your sense of vulnerability, isolation and loneliness in this difficult period.
Be patient with yourself and give yourself time. After several visits to the doctor for follow-up tests or scans showing no signs of recurrence, many people begin to feel like they can breathe again. Anxiety issues don't go away altogether, but the passage of time does help.
SUPPORT FOR SURVIVORS // The American Cancer Society offers an informational guide on life after treatment. // Memorial Sloan Kettering Cancer Center has an online video library covering various aspects of living well after cancer treatment. // Dana-Farber Cancer Institute provides tips on how to adjust to everyday life following treatment.
Cancer Today magazine is free to cancer patients, survivors and caregivers who live in the U.S. Subscribe here to receive four issues per year.