Our co-worker is going through cancer treatment. What can we do to help her?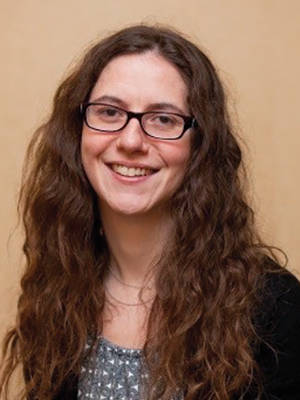 NELLIS: In deciding how best to support your co-worker with cancer, first find out how much privacy she would like to maintain. Is your co-worker comfortable disclosing information about her cancer and its treatment to everyone in the office? Or would she prefer to keep that information more protected?
Once you have established your fellow employee's preferences regarding privacy, consider making specific offers of help. For instance, instead of saying "What can I do?" and putting the burden of thinking up a specific request on your co-worker, say "I would like to bring you lunch every day next week if that would be helpful."
As another example, if you notice that your co-worker is due to organize the next monthly team meeting, offer to take on that task. In offering to help with a project or work-related task, take care not to move in on an especially meaty responsibility or to otherwise undermine your co-worker in the workplace. Many people who can continue working through cancer treatment choose to because they really want to be at work. Work can help a person feel normal and productive. It is best to lighten your co-worker's load by taking on a task that is a relatively small responsibility, not her most important project.
If your co-worker turns down your offer of help, don't be discouraged. While you shouldn't pepper your colleague with further offers to help, it doesn't mean you should never ask again. People with cancer often have different experiences at different times over the course of their treatment. Early on after a cancer diagnosis, treatment might not be having a big impact. Your co-worker might not need you to bring her lunch now, but in a month, things may change.
It is also worth remembering that sometimes an offer of help is all it takes to make someone feel supported.
CO-WORKER SUPPORT // Cancer and Careers offers tips on what to do and not to do when a co-worker has cancer. // The Society for Human Resource Management discusses how the human resources department can help employees with cancer. // The U.S. Equal Employment Opportunity Commission explains the Americans with Disabilities Act and how it applies to employees who have cancer or are cancer survivors.
Should I ask my doctor about my prognosis? What kinds of questions should I prepare?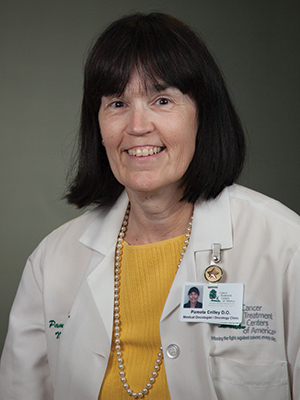 PAMELA CRILLEY: You can ask your doctor anything you want to know. It is important to have a strong and open dialogue. There are many issues patients may be afraid to ask about, but your doctor should build an atmosphere in which you feel comfortable asking questions. I recommend that you write down your questions so you have them ready, making it less likely that something will be forgotten.
First, you should have a clear understanding of your disease. It is important to understand what kind of cancer you have and what the treatment options are, as well as the chance that a treatment will work and the goals of therapy. Ask your doctor what to expect and what she would advise in the short term and in the longer run. Along with knowing the goals of treatment, patients should really ask questions about the side effects of treatments. How will I feel? Are side effects short term or long term? How can I combat those side effects?
There are also lifestyle issues. Consider asking questions like: What will I be doing in five years? Will I be able to get back to my job? What about my sex life? What about my fertility?
In this day and age, it is common for patients to search for information on the internet. You may read something online that worries you. It is OK to bring that to your doctor's attention and to ask if what you have read applies to you.
If you are interested in understanding survival statistics for your condition, ask your doctor about them. However, keep in mind that statistics reveal what has happened among a large group of people and don't necessarily predict what your experience will be. It is best not to get too bogged down in the numbers.
When thinking about your prognosis, it is also worth remembering that cancer treatment is changing at a rapid pace. Medications are now making it possible for more people with cancer to live a fairly normal life for a longer period of time. You can also ask your doctor about clinical trials that may be appropriate for you. It is a very dynamic time in cancer care, and the future holds hope for many people with cancer.
While these recommendations certainly don't cover every topic, the most important thing is feeling confident and empowered in asking any question. If you feel uncomfortable or don't feel your questions have been answered, you may want to seek a second opinion from another doctor.
PROGNOSIS QUESTIONS // Cancer.Net features advice on how to ask your doctor about your prognosis. // The National Cancer Institute explains factors affecting prognosis. // Scripps Health offers tips on how to build a strong doctor-patient relationship.
I'm dating right now. When and how do I bring up that I'm a cancer survivor?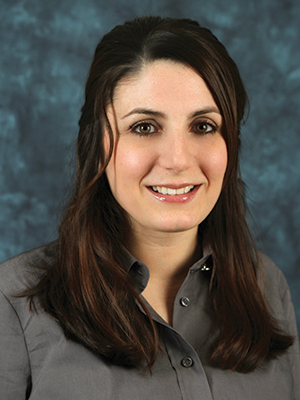 BRANDEE AQUILINO: Cancer patients and survivors who are getting back into dating may feel apprehensive about sharing information about their disease with their date. But it is probably best to think about having that conversation sooner rather than later.
The way you approach the conversation will depend on many factors. One is timing. People who are two years post-treatment, two months post-treatment or currently in treatment will be in very different places. If you are still actively coping with your experience of cancer and its treatment, you might want to bring it up sooner. Think about where the cancer falls in your life story.
Another thing to consider is the relationship you have with the person you are seeing. How well do you know him or her? You may want to go on a few dates before you share this experience, or you may feel comfortable sharing it immediately. As your relationship progresses, it is best to be honest about what you have been through. You wouldn't want to find yourself hiding medications or appointments.
When you are ready to have the cancer conversation, I recommend first letting the person know there is something you want to share about your health. Give him or her some basic information, such as when you were diagnosed and the timeline of your treatment.
You shouldn't necessarily try to cover it all in one conversation. I work with a lot of young adults who have been through cancer and in some cases, there can be long-standing issues related to intimacy or fertility, which may affect your relationship now or in the future. Depending on the specific details of your cancer and where the relationship goes, this might be a continuing conversation.
If it turns out that the person you care about is not able to be compassionate or open in the way you hope for, that could be a red flag. On the other hand, be prepared to have some patience as your potential love interest makes sense of the information. It is important to recognize that the person you are dating may have other experiences with cancer that you aren't aware of. Those factors might influence the way you proceed together.
CANCER AND DATING // Memorial Sloan Kettering Cancer Center offers advice for cancer survivors on how to start dating again. // Fred Hutchinson Cancer Research Center profiles three couples who found love during cancer treatment. // Cleveland Clinic lists six things to keep in mind when you have cancer and are dating.
Cancer Today magazine is free to cancer patients, survivors and caregivers who live in the U.S. Subscribe here to receive four issues per year.