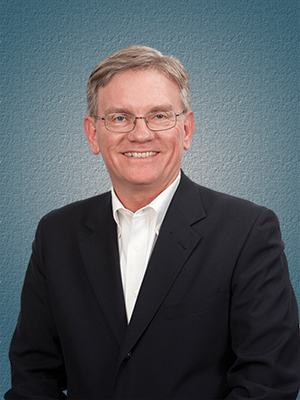 In fall 2008, P.J. Lukac was in medical school when he was diagnosed with glioblastoma, an aggressive brain cancer. In January 2009, he underwent brain surgery, followed by radiation and chemotherapy.
More than six years later, Lukac has bettered the average survival odds for patients with his condition. And now you can call him Dr. Lukac; he is a pediatrician dedicating his life to helping children and their families through illness. Lukac also raises funds for brain cancer research and offers encouragement and one-on-one guidance to other brain cancer patients. Stephen Ornes tells Lukac's story in "A Desire to Help."
Every issue of Cancer Today features a story like Lukac's about a cancer survivor who comes through treatment and wants to help people going through similar experiences. This April, I had the good fortune to meet dozens of such cancer patient advocates taking part in the Scientist↔Survivor Program (SSP) at the AACR Annual Meeting 2015 in Philadelphia. SSP is an initiative of the American Association for Cancer Research (AACR) that offers cancer patient advocates, many of them survivors, the chance to learn about cancer research directly from the researchers. SSP is about more than listening, however. Participants work in groups to prepare presentations on cancer research, attend educational sessions and create posters illustrating their advocacy work or an aspect of cancer. The days are long: Try attending an educational session that begins at 7 a.m. and wrapping up your day with a 2 ½ hour lecture ending at 8 p.m.
What is the purpose of all this effort? The advocates deepen their knowledge of cancer, of course, but there's more. "The value is not just in the advocates learning from us, but we can learn what's important to the advocacy community and gear the way we do research toward those needs," says gastrointestinal oncologist and researcher Emil Lou of the University of Minnesota Medical Center in Minneapolis, who acted as an SSP mentor. And when it comes to advocating for federal funds for cancer research, says SSP chairperson Anna Barker, director of Transformative Healthcare Networks at Arizona State University in Tempe, "the people who really get heard [on Capitol Hill] are the advocates and the survivors who talk about the value of research in their own personal lives."
One challenge nearly all cancer patients and their families face is paying for medical treatments. Health insurance can help with many expenses, but out-of-pocket costs can strain family finances, as Bara Vaida explains in "The Cost of Cancer." As Vaida recounts, a recent Cancer Support Community (CSC) report found that "to pay for cancer treatments, 48 percent of patients put off vacations and social events, 37 percent cut back on groceries, 36 percent depleted their savings and 24 percent borrowed against their retirements." Another CSC study found that 37 percent of cancer patients worry about bankruptcy. With good reason: The bankruptcy rate for cancer patients is almost twice that of the general population.
One explanation for the high expense is the nature of cancer: Several types of treatment might be required—most commonly surgery, radiation therapy or chemotherapy. Treatments can take place over a long period and leave lingering side effects. Cancer can spread to other organs or recur after it seems to have been treated successfully. And new therapies using precision medicine and immunotherapy can be costly.
The situation isn't hopeless, however. Vaida reports on efforts by doctors and hospitals, health insurers, pharmaceutical companies and advocacy organizations to offer some help to cancer patients and their families who struggle to pay the bills. One compassionate doctor, gastrointestinal oncologist Yousuf Zafar of the Duke Cancer Institute in Durham, North Carolina, encourages his patients to discuss their medical expenses with him and tries to find help for them. He and his colleagues are developing a Web-based tool to assist patients in understanding and dealing with the financial burden of their care; a section will be included on discussing expenses with their doctor. Says Zafar, "Across the country, I've been talking to many oncologists about this financial toxicity. I really think they are starting to understand this is a growing problem for our patients."
Cancer Today magazine is free to cancer patients, survivors and caregivers who live in the U.S. Subscribe here to receive four issues per year.