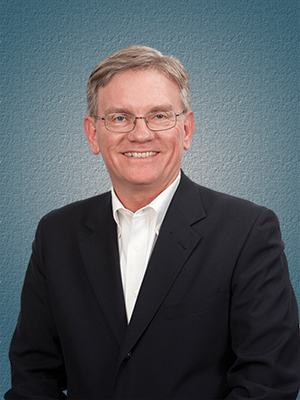 When I was a child, the proximity of the Jersey Shore to my hometown made the beach a frequent destination for family day trips. In the morning, my parents, my three brothers and I would pile into the old Chevy brimming with excitement. At night, we would drag ourselves home—sticky, sandy and sunburned.
As the fairest-skinned McLaughlin, I was usually the reddest when we reached home. I have vivid memories of pain, itching, peeling and, on one occasion, even blistering following a day at the beach. In the days before widespread use of sunscreen, I had no protection from the sun beyond wearing a T-shirt and a baseball cap. Hiding under a beach umbrella was not an option when I had waves to ride and sand castles to build.
Christina McEvoy spent a good deal of time in the sun—she was a lifeguard in her hometown of Pleasanton, Calif., as a teenager and young adult. When she was 29 and living in Idaho, McEvoy was diagnosed with stage I melanoma after a mole was removed from her thigh. Two years later, she was diagnosed with stage IV melanoma when doctors discovered the cancer had spread to her lymph nodes and lungs. According to the American Cancer Society (ACS), only 15 to 20 percent of stage IV melanoma patients survive five years or longer.
McEvoy and her husband, Eric, carefully researched her options before deciding to seek treatment in San Francisco, where she took advantage of a biochemotherapy regimen that combined chemotherapy and immunotherapy. Today McEvoy, 36, shows no signs of cancer and has started a nonprofit organization to help other melanoma survivors in her community. Cancer Today writer Melissa Davlin tells McEvoy's story.
Skin cancer is the most common type of cancer in the U.S., according to the National Cancer Institute (NCI). More than 2 million people are treated each year for basal cell and squamous cell skin cancer, which are much more common than melanoma and rarely lethal. By contrast, the ACS estimates there will be roughly 76,000 melanoma cases and about 9,700 deaths in the U.S. in 2014. While new treatments available in the past few years have improved the survival odds for melanoma patients like McEvoy, the best way to reduce the harm caused by all types of skin cancer is through prevention and early detection.
We've all seen lists of skin cancer prevention and early detection measures. (For a good summary, go to the American Academy of Dermatology website.) But do we follow them? According to the NCI, roughly seven in 10 adults surveyed in 2010 said they usually or always protect themselves from the sun by practicing at least one of three measures—applying sunscreen with a sun protection factor (SPF) of 15 or higher (although the AAD recommends SPF 30 or higher), wearing sun-protective clothing or seeking shade. That leaves three in 10 who don't protect themselves at all from the sun. That's a lot of people and a lot of unprotected skin.
The fact is, many of us still consider a "healthy tan" attractive on light-skinned people—we've all seen sun worshippers lying on blankets in our parks and on our beaches, and perhaps we've joined them. What's more, tanning outdoors isn't enough for many. Indoor tanning beds are popular, especially among young people, although many states ban or restrict their use by teenagers and children. And though people of color are less likely to develop skin cancer than Caucasians, they are still at risk from overexposure to the sun.
Public education campaigns, like the one highlighted here, can raise awareness of sun exposure and skin cancer risk. But no campaign may be as effective as incorporating prevention and detection guidelines into your own life and extending them to your immediate family first, then sharing them with other family members and friends. A lot of good information is available to help you get started. One place to begin is the user-friendly Skin Cancer Foundation website, which is chock-full of helpful tips and information.
It's summertime, and naturally we want to make the most of the long and sunny days. But this summer do yourself a favor—find your place in the shade.
Cancer Today magazine is free to cancer patients, survivors and caregivers who live in the U.S. Subscribe here to receive four issues per year.