I'm almost finished with treatment, and I'm nervous about moving forward without seeing my oncology team regularly. How can I prepare for this step?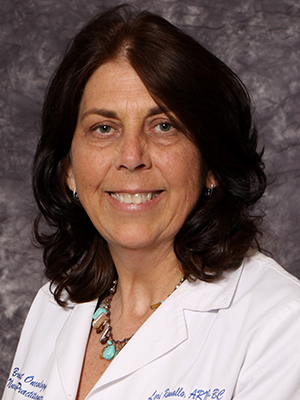 LORI RANALLO: The completion of treatment can be a difficult and anxious time for most patients. During the initial phases of your cancer, you likely funneled your energy into treatment and surviving the illness, and your oncology team might have made you feel safe and provided strength and support. Knowing that you will soon have fewer interactions with your doctors and nurses might make you feel uneasy and fearful that you will have a recurrence that goes undetected.
To prepare for life after treatment, it's important that you know what to expect. Write down a list of questions for your oncologist and spend time with him or her discussing this transition. Ask for a survivorship care plan, a document that includes the type and stage of your cancer, your treatment, your doctors' names, and any side effects you experienced and possible late effects of treatment, such as heart problems and nerve damage. The plan will define how often you need to be seen and what follow-up tests should be performed.
Your survivorship care plan also should include guidelines on exercise, tips for following a healthy diet—which may include limiting foods that might be linked to an increased risk of recurrence for certain cancer types—and a list of possible drug interactions if you're taking any medications. Your doctor also should discuss with you warning signs of recurrence. Give a copy of your survivorship care plan to your primary care physician.
When your treatment is over, readjusting to life after cancer can present its own challenges, such as fatigue, cognitive issues and financial troubles.
Returning to work and resuming your former roles in life may be difficult to navigate. However, attending a support group where you can share your feelings with others who are experiencing the same issues could provide you with encouragement. Finding hope in the future and learning to live beyond cancer is the next step in the journey.
Discussing your future with your oncology team, having your survivorship care plan as a reference, and participating in a support group can ease your fear and worries and help you confidently take control of your life as you move forward.
A NEW CHAPTER // The National Cancer Institute offers a booklet that addresses life after cancer treatment. // The Livestrong Care Plan is a free online tool to help you develop a personalized plan for post-treatment care. // The American Cancer Society discusses how to adjust to life after treatment ends.
My husband is angry about his cancer diagnosis and often takes it out on me emotionally. It hurts my feelings. How can I help him while protecting myself?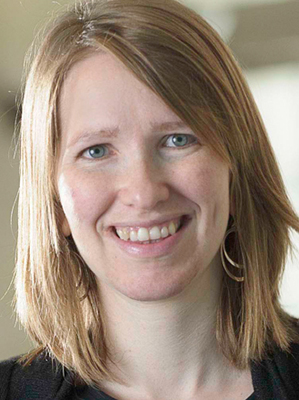 TALIA I. ZAIDER: Anger is a common emotional response to have after receiving a cancer diagnosis and often occurs when people feel threatened or overwhelmed or have a sense of deep unfairness in a situation that is beyond their control. Anger can motivate people to advocate for things they care about or make changes in their lives, but when a person has difficulty managing anger, it can create tension and distance in his or her close relationships.
The way a person responds emotionally to a cancer diagnosis is usually similar to how he or she has responded to other stressful situations in life. Recall how you and your spouse navigated those difficult times, and consider whether any of those strategies might be useful in this situation.
In the past, you may have felt more comfortable expressing your frustration to your husband, and now you may hold back your feelings because you don't want to compound his stress. However, it's important to tell him how you feel. If he doesn't know, then he likely won't change his behavior. Choose a time when you are both calm to have this discussion. Focus on your feelings rather than blaming, criticizing and making assumptions about what your husband is doing or thinking. When he verbally directs his anger toward you, try to take a step back and recognize his emotion for what it is, rather than taking it personally and reacting, which can cause the situation to escalate.
Speaking with a social worker or family therapist might help you and your husband make sense of his anger and understand how to establish better support mechanisms. Talking with other couples who have dealt with a cancer diagnosis and reading online about relationship issues that can stem from cancer also might help you realize you're not alone.
If your husband typically doesn't respond to stress with anger and his behavior seems unusual, talk to his doctor about other factors that can exacerbate irritability, such as steroids, fatigue and depression. He might be able to change medications, add an antidepressant or speak with a counselor, and it might help you to know there's an underlying cause to his frustration.
To relieve stress, try to spend some time together without focusing exclusively on cancer. Go on date nights or a weekend trip. While cancer can take a toll on your relationship, it also presents an opportunity for you to learn effective strategies for working on aspects of your relationship that need improvement.
STRENGTHENING YOUR CONNECTION // Simms/Mann UCLA Center for Integrative Oncology spotlights how cancer can impact a couple's relationship and shares advice for resolving related issues. // Cancer.Net offers tips for coping with anger. // The American Psychosocial Oncology Society provides a free helpline to connect cancer patients and their caregivers with emotional support in their own communities.
My neuropathy interferes with my day-to-day life. How can I manage this treatment side effect? Will it ever improve?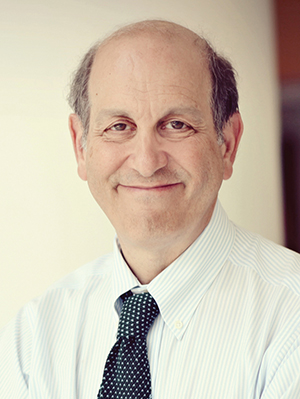 STEPHEN A. BERNARD: Certain types of chemotherapy can cause damage to the peripheral nerves, which carry sensations to the brain and control movement of our arms and legs. As a result, you may feel pain, burning, tingling and numbness. It may be difficult to grasp or hold things, and you may have balance problems. You may experience sensitivity to cold, heat, touch or pressure in your hands or feet. After treatment ends, these symptoms of neuropathy can take six to nine months to improve as your nerves repair themselves. However, some patients with significant nerve damage may suffer from permanent neuropathy.
Depending on the severity of your symptoms, you can take steps to modify some of your daily activities. For example, if you're often on your feet at work, wearing shoes with cushioning could reduce the sensations. At the end of the day, sitting or lying down will increase circulation to your feet and could provide relief. If you have trouble with your balance, installing a bar in your shower, paying attention when you walk up and down stairs, and using a cane can help prevent falls. If your neuropathy prevents you from buttoning clothing, putting on jewelry, preparing a meal or cleaning your house, ask family or friends for help.
You might need to go on disability temporarily or find a new job if your neuropathy stops you from performing essential tasks at work, such as typing on a keyboard or operating equipment.
Your doctor may suggest that you use pain medications, antidepressants or anti-epileptic drugs to improve abnormal sensations, burning and tingling associated with neuropathy. If you're already taking antidepressants, your oncologist should speak with your psychiatrist before prescribing these drugs. Capsaicin cream might relieve the pain, but it can sometimes aggravate the symptom, so use it cautiously.
Be sure to report your symptoms to your oncologist, who can help you manage your neuropathy. If you're currently receiving chemotherapy, tell your doctor about your condition. He or she might need to change your treatment course or modify your dose to ward off permanent nerve damage. As your body recovers and your neuropathy hopefully improves, try to be aware of and adapt to your limitations.
LOOKING FOR RELIEF? // The National Comprehensive Cancer Network lists the types of cancer drugs that can cause neuropathy. // The Mayo Clinic offers additional ways to relieve neuropathy symptoms. // CancerCare shares a podcast on managing neuropathy after treatment.
Cancer Today magazine is free to cancer patients, survivors and caregivers who live in the U.S. Subscribe here to receive four issues per year.