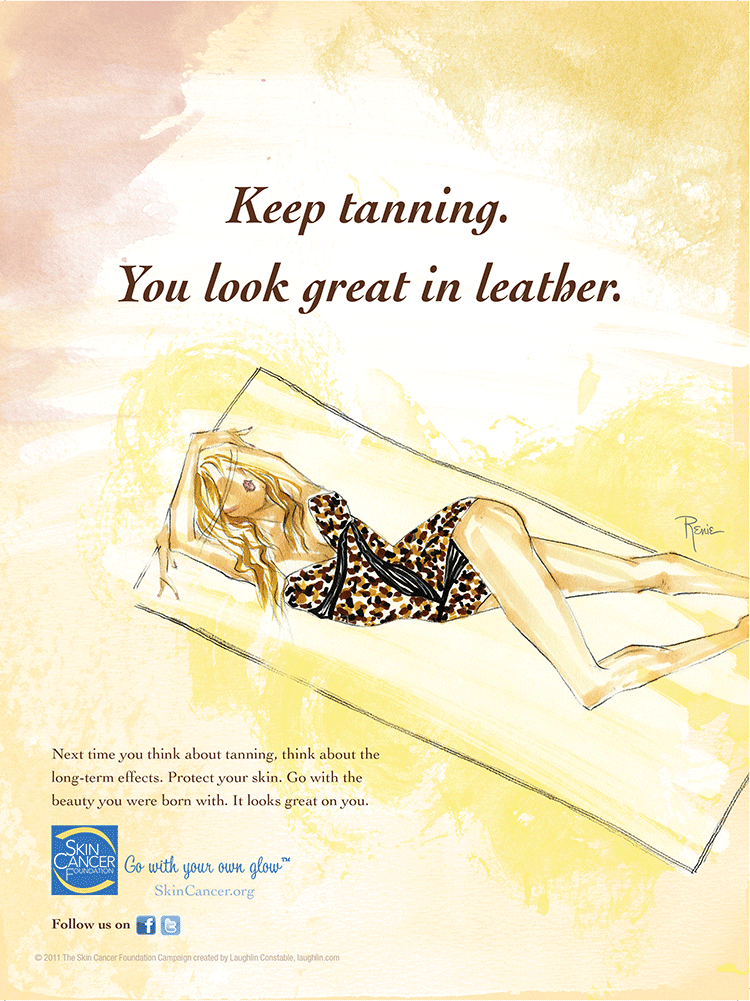 What a great tan!
Hearing those words often makes people feel attractive and healthy. To counter that notion, in 2008 the Skin Cancer Foundation launched a sun smart campaign targeted at women, called "Go With Your Own Glow." The ads (like the one on the left) use witty taglines and illustrations to increase awareness about the link between tanning and skin cancer.
In the U.S., skin cancer is the most common form of cancer. Melanoma makes up less than 2 percent of skin cancer diagnoses but causes most skin cancer deaths. The American Cancer Society estimates that this year about 76,000 new cases of melanoma will be diagnosed and about 9,700 people will die from melanoma. About 86 percent of melanomas can be attributed to exposure to ultraviolet radiation from the sun.
Cancer Today magazine is free to cancer patients, survivors and caregivers who live in the U.S. Subscribe here to receive four issues per year.