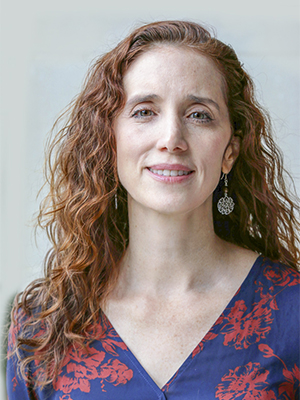 THE DAY AFTER THE SURGERY that confirmed my mom's lung cancer diagnosis, I visited her in the hospital with a million questions in my mind. Knowing our family would want to be there for her, I asked her whom she wanted to tell first and whether I could help deliver the news. But my mom had other plans: "We're not telling anyone," she said. "It's nobody's business. And don't go telling any of your friends either."
I didn't press her to change her mind that day, assuming she just needed time to absorb the news. However, during the 20 months before she died, she remained steadfast in her desire to keep her stage IV lung cancer diagnosis to herself. She told only her children and one of her close friends—and she made me promise to keep her secret. In the time that followed, my mother's decree forced me to sidestep questions and, at times, lie outright to people I cared about.
While not everyone will ask for complete secrecy surrounding their diagnosis, many people with cancer have asked others to keep certain details about their disease private. As caregivers, we then must balance the conflicting tasks of relaying difficult information while also honoring our loved one's wishes.
Anna Levin, a clinical health psychologist in private practice in Somerville, Maine, who previously worked at the UCSF Helen Diller Family Comprehensive Cancer Center in San Francisco, notes that it's important that caregivers talk to their loved one about disseminating any information about diagnosis or treatment, especially if the loved one is newly diagnosed with cancer. "Caregivers want to give the people who are experiencing the cancer as much autonomy as they can because there's so much about the whole experience that inherently takes away that sense of autonomy," she says.
Prior to divulging the particulars about a cancer diagnosis, caregivers and their loved ones may want to set some ground rules for communication. Levin suggests starting, as I did, by asking your loved one whom they want to know about their diagnosis and what details should be shared. If your loved one wants you to relay the information, be sure to ask how they would like people to hear the news. Is it OK to call, email or post on social media? Should you limit communications to a small select group? You may even ask if a designated person can dispense information, taking the task off your shoulders.
"Sometimes, families and groups are really similar with the level of privacy that they want to have around a diagnosis," Levin says. "Sometimes, though, there's discordance, and the times when there is discordance become the hardest to navigate, especially for caregivers."
In these cases, caregivers can try to find some common ground, which may require a series of discussions. You may need to shift the focus to how a loved one's decision affects you, Levin says. You might stress, for example, how you would like to talk to a friend about what's going on for your own support. If this is out of the question, you can ask about finding support with a therapist or even the care team at the cancer center.
For my part, I couldn't keep my mother's secret from some of my friends, whom I confided in throughout her illness. It created a lot of guilt, but it also provided me with the support I needed. Oftentimes, talking with these friends was the only thing that kept me sane as I worked to meet my mother's needs during those difficult months.
You can't always change someone's mind, which can be challenging, but it's OK to also honor your own needs as well, says Levin. "Your needs as a caregiver matter and are important," she says.
Cancer Today magazine is free to cancer patients, survivors and caregivers who live in the U.S. Subscribe here to receive four issues per year.