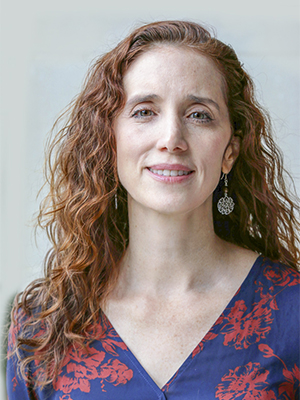 I WAS LOOKING FORWARD to my youngest daughter's last daddy-daughter dance in elementary school. In previous years, I had hosted a small pre-party so moms could chat and take pictures of the dads and girls. But in 2019, I hesitated to host the event because my mother, who had lung cancer, was in the hospital with a life-threatening infection that developed after her radiation treatment.
This is one example of the kind of choice caregivers typically make when caring for a loved one who is sick. Whether deciding to take time off from work to drive a parent to an appointment or to take a step back to attend a highly anticipated concert, people who are in caregiver roles must often balance meeting their loved ones' needs with other responsibilities and their own desires.
Caregivers can fall into the trap of pretending everything is OK while attempting to do it all—for sick loved ones, for their immediate families and for themselves. This can lead to broken promises, frustration and resentment, says Lindsay Grisanti, an oncology social worker at Vanderbilt-Ingram Cancer Center in Nashville, Tennessee.
Communicating your limitations and feelings with loved ones can often ease the strain. "Finding the right time management for everyone really comes down to communication," Grisanti says.
Sometimes, caregivers take on too much because they assume their loved one wants their help—even when it's not warranted. "The guilt cuts both ways," says Grisanti. "The caregiver might [feel the] guilt of not having enough time or not doing enough for their loved one, while the loved one might be fearful to ask for what they really need help with because they feel that they're a burden."
Grisanti suggests talking together about limitations and expectations, which can help you prioritize and delegate tasks, when needed. For instance, if you know your loved one has two chemotherapy treatments and a doctor visit in one week, but you only have time to help with two appointments, you could ask your loved one and the care team which ones are more important. Then, you could commit to going to two appointments and find someone else to handle the third.
"Let [a loved one] know that you can do this together," Grisanti says, but make it clear that you need to set certain boundaries for your own well-being. When communicating your needs, Grisanti suggests using "I" statements because they help you take ownership of your feelings while minimizing the possibility that your loved one may feel defensive.
You need to take care of yourself so you can take care of others, "even if it's just stepping away briefly or taking a day off just to refuel, replenish and rejuvenate yourself," Grisanti says. "Self‑care is probably the most crucial part of being a caregiver. It's giving yourself the grace to take that time."
As for the decision I made about the pre-party in 2019, I talked with my mom about the inner conflict I felt. Luckily, she agreed that I couldn't miss such an important milestone, so the pre-party went on as planned. Later that night, I went to visit my mom and showed her all the photos. As usual, seeing images of her granddaughter brought a smile to her face. I only wish every decision about caregiving went that smoothly. Communicating openly with your loved one about your feelings and needs can help to increase those odds.
Cancer Today magazine is free to cancer patients, survivors and caregivers who live in the U.S. Subscribe here to receive four issues per year.