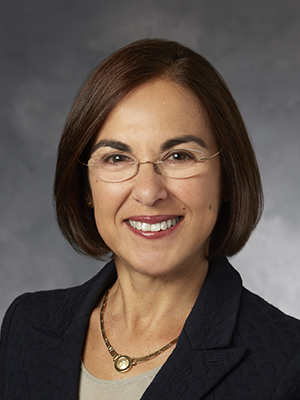 I have an upcoming cancer screening, and it is bringing up old fears. What can I do to ease my anxiety in the days leading up to these appointments?
LIDIA SCHAPIRA: The term "scanxiety" was coined in 2011. It stuck because it properly characterizes the feelings that are quite common in people getting any imaging study to monitor for a recurrence of cancer or to assess how a cancer is responding to treatment.
As with any exam, you will have a physical and emotional response to it. You can be a perfectly well-adjusted individual, and still you may feel stress, anxiety and apprehension in the days preceding a scan, often continuing until you hear the results. This high-stress, hypervigilant state is uncomfortable and negatively affects quality of life. It's also a normal part of the cancer survivorship journey, and many people feel it.
The first step in managing and easing your anxiety is to raise your awareness of it. Understand when your scanxiety starts. For one person, it may be the day prior to the test. For someone else, it could be a week prior. Notice also when anxiety goes away.
Once you are more aware of this period of vulnerability or stress, try to time scans so that relief can come more quickly. One way to do this is to make sure your scan is linked closely to a visit to your oncologist. This will help to shorten the interval between having a scan and getting the results you need. Be clear with your health team about your feelings of anxiety. Let them know that you would appreciate a phone call or appointment to hear results and their interpretation as soon as possible.
While doing what you can to limit the duration of this difficult period, connect to sources of help. Involve a friend, family member or loved one. Explain that you may need extra support each time you get a scan. Schedule activities that soothe you close to the time of your scan. For example, it may help to take more walks outside. You may want to watch movies, meditate or use other mindfulness techniques.
As you find ways to self-soothe, direct your attention to the fact that you can manage the experience. The absence of news does not mean there is bad news. Harnessing the power of body and mind, reaching out for support and exerting some control over timing will help you to ease anxiety and get through this stressful time.
Even so, feelings of anxiety are normal and may be a fact of life for as long as you have regular scans. Try to schedule your scans at times when they don't coincide with important work, family or joyful events. This can help to keep scanxiety from casting a shadow over important moments in your life.
COPING WITH SCANXIETY // MD Anderson Cancer Center shares things you can do to manage worries before an exam. // Rogel Cancer Center at the University of Michigan has a free guided imagery audio library to help with mindfulness and meditation.
Cancer Today magazine is free to cancer patients, survivors and caregivers who live in the U.S. Subscribe here to receive four issues per year.