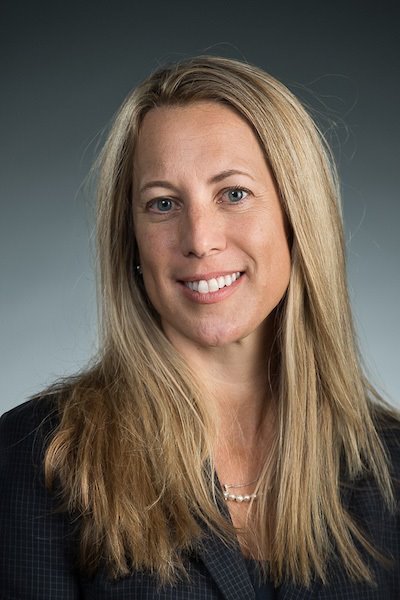 FOR MORE THAN 25 YEARS,​ the American Association for Cancer Research (AACR) has been building bridges between cancer patient advocates and scientists through unique educational programs that foster communication.
In October 2020, the AACR expanded its educational programming by introducing quarterly AACR Virtual Patient Advocate Forums. Available at no cost to patient advocates around the world, the forums feature leaders from patient advocacy, academia, industry and health care communities to discuss pressing topics and the latest discoveries in cancer research. To date, close to 1,200 attendees from 48 countries have participated in this virtual program.
To be clear, patient advocates do not simply sit quietly as observers during these virtual forums. Instead, they are active participants in the discussions. Each forum opens with a patient advocate speaker sharing insights on the topic and defining its importance for the community. The ensuing questions, discussions and online posts (shared with the tag #AACRForum) reveal opportunities for researchers and patient advocates to work together to improve systems and policies that drive cancer research.
A few of the insights are described below:
Precision medicine requires additional efforts to identify biomarkers and develop targeted treatments. A number of advocate-led groups are coordinating around oncogenes, such as the EGFR Resisters, ROS1ders and the newest group, the NTRKers. More resources are needed to accelerate discovery.
Immuno-oncology is rapidly advancing, but it is expensive, difficult to access and doesn't work for all patients with cancer. The field needs additional investment in basic and clinical research, increased resources to scale treatment production, incentives to share cross-sector datasets, reimbursement for good biological biomarker-dependent samples to inform treatment, and access to clinical trials for any patient with cancer who wishes to enroll.
Big data and artificial intelligence promise to accelerate the path to new treatments, but progress is hindered by privacy concerns, an antiquated patient consent process, lack of incentives to share data, and limited resources to build high-quality, unbiased datasets to inform clinical practice. Potential solutions include implementing a universal patient consent process, realigning incentives to promote collaboration, and developing a platform at the federal level that allows data sharing.
Cancer evolution could represent an exciting new frontier in cancer research, particularly for the science of survivorship, as evolution drives the initiation and development of cancer and is responsible for any biological changes after a patient is given treatment. The emerging field's success requires advocacy, education and resources to raise awareness and investment in new research programs.
Recordings of past AACR Virtual Patient Advocate Forums are available to all at no cost. Additional information, including links to forum recordings and information about future forums, can be found at aacr.org/patient-advocate-forum. All questions can be directed to advocacy@aacr.org.
Cancer Today magazine is free to cancer patients, survivors and caregivers who live in the U.S. Subscribe here to receive four issues per year.