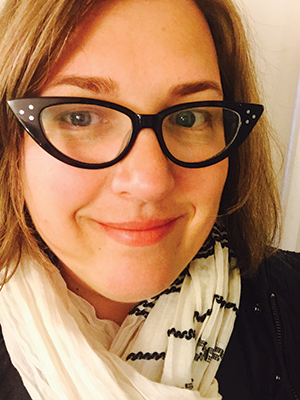 THANKS TO NEW treatments, more people are living longer with cancer than ever before. In fact, some patients may be able to manage their disease as a chronic condition even though the cancer will never go away. For example, my partner, Jackie, has been taking various treatments to help control her multiple myeloma for 13 years.
While I am happy to be there for Jackie when she needs me, the volume of doctor visits and tasks that inevitably ends up on my plate can be overwhelming at times.
O​ver the years, I've found these techniques have helped me manage my caregiving responsibilities:
Stay informed. Cancer treatments and approaches continue to evolve. In addition to reading materials and online resources recommended by your loved one's doctor, seek out information about treatments and clinical trials on reputable websites published by patient advocacy groups and government agencies.
Be open to new technologies. Wunderlist​ and Todo​ist​​ are apps that allow you to create and share to-do lists to stay organized and plan for the days ahead. Because I set reminders, I never miss an appointment or forget to go to the pharmacy. Jackie and I also use the cancer center's patient portal to keep track of test results, schedule appointments, request refills and connect with her health care team.
Accept your new normal. Your loved one has likely had to accept that living with cancer won't ever be about getting back to normal; it's about learning what's normal now. You also need to adapt to your new normal as a caregiver. For me, that's meant working on letting go of certain expectations. I enjoy hiking and kayaking, activities that are too physically straining for Jackie, so I do them solo or with friends.
Set personal health goals. I'm hyperfocused on my partner's health, but not nearly enough on my own. This year, I've made it a priority to take better care of myself. I've set goals to establish a good sleep routine, find time to be physically active most days of the week and make sure I don't let my own medical care slip.
Know your limits. Important advice for any caregiver, but especially those caregiving for a long time, is to give what you can, when you can. For me, that means saying no sometimes and making time to relax and recharge. You'll find it takes far longer to reach your limits when you set aside time for yourself.
Be flexible. Your caregiver role may change over time. Your loved one will need you at certain times more than others. Unfortunately, these moments are not always predictable. Plan for what you can ahead of time. For example, learn about expected side effects of new treatments or who you will call if you need help.
Know that your best is enough. The reality is that it's hard—and sometimes feels impossible—to juggle family, work and personal responsibilities while still being the caregiver you want to be. Don't beat yourself up when you can't meet your own expectations. You still have tomorrow to try again.
Editor's Note: This post refers to Wunderlist, which was subsequently discontinued by its parent company, Microsoft, in 2020. Similar features can be found in the Microsoft To Do app.
Cancer Today magazine is free to cancer patients, survivors and caregivers who live in the U.S. Subscribe here to receive four issues per year.