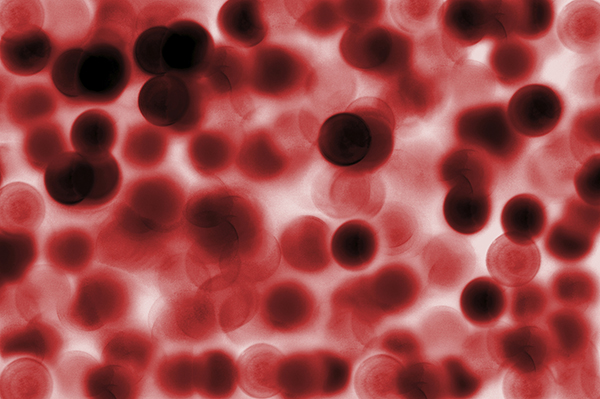 Researchers have long known that tumors shed cells and DNA into the blood as they grow. This knowledge is the backbone behind the race to develop a blood test that can accurately detect and analyze these tumor fragments so they can be used for early diagnosis or to guide cancer treatment.
More than 30 companies are developing blood tests, often referred to as "liquid biopsies," that can identify circulating cancer cells and DNA. The goal is to find inexpensive and noninvasive alternatives to the MRI scans and tumor biopsies now used to look for signs of metastases or to monitor a patient's response to treatment. Researchers also hope that such tests might be able to pick up the earliest signals of cancer.
In December 2015, at the San Antonio Breast Cancer Symposium, researchers from Memorial Sloan Kettering Cancer Center in New York City presented findings from two large retrospective studies conducted on blood samples taken from breast cancer patients enrolled in phase III clinical trials. The liquid biopsies identified genetic mutations in circulating tumor DNA that predicted how the patients had responded to the hormone therapies in those trials. Studies will now need to prospectively investigate whether using this liquid biopsy to make treatment decisions helps patients.
Tumors also release circulating tumor cells, or CTCs. Massimo Cristofanilli, a medical oncologist at the Robert H. Lurie Comprehensive Cancer Center at Northwestern University in Chicago, led pioneering research that showed patients with higher levels of CTCs tend to have advanced cancer. His research helped lead to the development of CellSearch, the only CTC test cleared by the U.S. Food and Drug Administration (FDA) for use in patients with advanced breast, colorectal or prostate cancer. Cristofanilli says using the test along with imaging to monitor tumor growth provides additional information about how the cancer is responding to treatment. However, oncologists often do not recommend testing with CellSearch or other CTC tests because studies have not shown that their use improves patients' outcomes. Currently, Medicare and some private insurers cover the CellSearch test, which costs about $350.
A few companies have begun advertising diagnostic liquid biopsy tests, but patients who are tempted to ask doctors for these unapproved tests should think twice, says Joy Larsen Haidle, president of the National Society of Genetic Counselors. The FDA seems to agree. On Sept. 10, 2015, Pathway Genomics announced it would begin selling a liquid biopsy test that could find cancerous cells in high-risk but otherwise healthy patients. Less than two weeks later, the FDA sent Pathway Genomics a letter calling for a meeting because it had "not found any published evidence that this test or any similar test has been clinically validated as a screening tool for early detection of cancer in high-risk individuals" and it had concerns the test "may harm the public health."
"Some people are really hungry for information," says Larsen Haidle, "but I encourage people to ask themselves the question, 'What is it you're most concerned about, and what can be done to ease that concern?' " A blood test may not be able to provide the answer.
Cancer Today magazine is free to cancer patients, survivors and caregivers who live in the U.S. Subscribe here to receive four issues per year.