After undergoing multiple surgeries, months of radiation, rounds of chemotherapy and weeks of steroid treatments between the ages of 2 and 9, Ryan Hardy didn't have the endurance or strength to keep up with his friends. That started to change after Ryan, now 12, who had been treated for brain cancer and leukemia, joined Play Strong, a program of Nationwide Children's Hospital in Columbus, Ohio.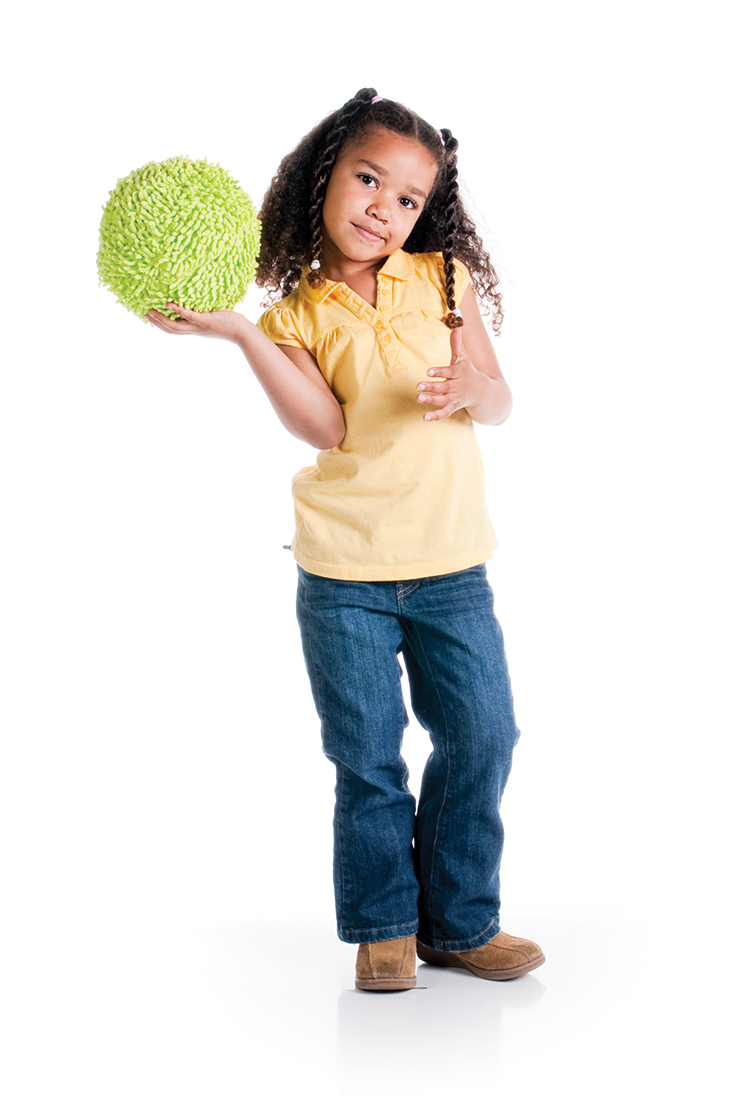 Play Strong is run by Travis Gallagher, a certified athletic trainer in the hospital's sports medicine department. Since the program was launched in February 2012, Gallagher has created individualized eight-week training programs for more than a dozen kids, helping them acquire the strength and skills necessary to get back to the activities they were doing before their diagnosis, or start new ones.
"When these kids finish their cancer treatment … they want to get out there and play with their friends, but their bodies just aren't ready for it," Gallagher says. "The cancer and especially the treatment take such a toll on them that they don't have the strength, endurance, coordination and balance to keep up."
Ryan's fitness was seriously challenged in 2007, when the high-dose steroids he was given to reduce swelling following his radiation treatments caused his weight to jump to 120 pounds from 65 pounds. "He wasn't able to do simple things that most kids can do," says his mother, Laurie Hardy. Even going up the stairs in their house was a major effort. But toward the end of his Play Strong session last summer, things began to improve: While his mom was gardening one day, Ryan answered the phone and brought it to her. "He ran from one side of the yard to the other without falling," Hardy says. She signed Ryan up for another session.
Exercise Tips for Young Survivors
Use these practical tips to get your child involved and active.
Raymond McKenna, the director of the Play Fit-Stay Fit! program, advises parents to:
Clear any exercise regimen with their child's doctors before starting.
Pay close attention to restrictions.
Start with activities the child likes to do.
Slowly build strength and endurance to help the child feel successful.
Have the whole family walk, hike, bike or swim together.
Decrease inactivity (such as TV, video games and apps) to make room for exercise.
If necessary, contact a physical therapist, nutritionist or trained health care professional who has experience with child survivors.
Several programs similar to Play Strong are available in other locations. The Play Fit–Stay Fit! program, started in 2006 on New York's Long Island, emphasizes group activities. "We really felt strongly about the group dynamics to give the kids some of the socialization they've missed because they're out of school," says Raymond McKenna of the Stony Brook University School of Health Technology and Management, a co-founder of the program and its director. Working out in a physical therapy facility with other survivors gives the children an opportunity to recapture their strength and endurance, he says.
Cancer Today magazine is free to cancer patients, survivors and caregivers who live in the U.S. Subscribe here to receive four issues per year.