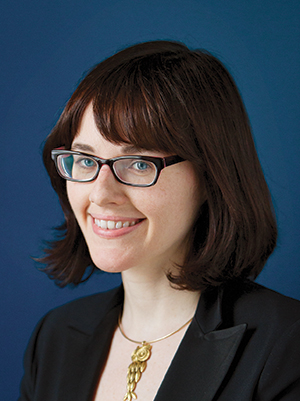 SHORTLY BEFORE MY 28th BIRTHDAY, I had to tell my 31-year-old husband, Matthew, that it was time to talk about stopping his chemotherapy and entering hospice.
Matthew was scheduled for another chemotherapy treatment, but he had become virtually bed bound and was experiencing delirium. For the past four years, he had undergone constant treatment for a sweat gland tumor, and I knew that getting him to the hospital would cause him insufferable pain. His oncologist had gone on vacation, and we had no one to contact to help us make these kinds of decisions. So, the responsibility fell to me. We had "the talk," cried for a bit and called in hospice, which provided fantastic care for the last eight days of his life. This experience taught me many valuable lessons that, on reflection, I wished we had applied throughout Matthew's illness.
Think About Your Goals—and Make Them Known
Upon diagnosis, all patients and families should talk with their health care team about the goals of care. How likely is cure or remissi​on? What quality of life will treatment afford? What are the patient's priorities? What kind of support do you as the caregiver need? Focusing medical discussions around these goals places patients', families' and caregivers' preferences and needs at the center of the conversation. Tools such as the Cancer Survival Toolbox​ can help.
It's Not Your Fault
I experienced a lot of guilt throughout Matthew's illness, and it got worse toward the end of his life. My gut told me that Matthew was near death, but we were living in an information vacuum. I was exhausted from the burden of caring for him, and I feared that my decisions were being influenced by my fatigue. I felt alone and at fault; in fact, he was dying and nothing I could do would prevent it.
Demand Guidance From the Health Care Team
It is the health care providers' job to provide guidance, even when there are no other treatments to give. If you feel left in the dark, call a family meeting with them. Better yet, ask for periodic meetings to discuss goals to prevent the anxiety and confusion that a lack of information creates.
Don't Ignore "The Elephant"
People often avoid talking about "the elephant in the room"—death—because they fear it will take away hope. Talking about death did not take away my hope. Not talking about it did. Of course, it was difficult and sad. But once we talked about Matthew's dying, it felt as if a huge burden had been lifted, and we could focus on making him as comfortable as possible and spending precious time together.
Access Palliative Care
Palliative care makes a patient's values and preferences a priority while maximizing comfort—for example, controlling pain—and attending to social and spiritual needs. Having a palliative care team in place will help if it comes time to navigate end-of-life decision making. The team can also take some of the burden off the caregiver by addressing issues beyond medical treatments and providing a connection to hospice if and when it is needed.
Applying these lessons earlier would not have made Matthew's illness and death easy to get through. But we would have felt more supported and less frightened. And instead of having spent the last months of his life in pain, in the hospital and in infusion rooms, he could have been more comfortable, and filled his time with friends and family.
Cancer Today magazine is free to cancer patients, survivors and caregivers who live in the U.S. Subscribe here to receive four issues per year.