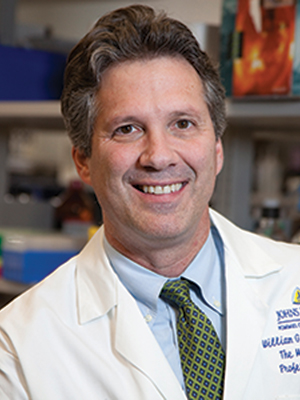 THE CENTERS FOR DISEASE CONTROL AND PREVENTION defines the social determinants of health as "conditions in the places where people live, learn, work and play."
The newly released AACR Cancer Disparities Progress Report 2020 details how differences in social determinants of health contribute to cancer health disparities. (The AACR publishes Cancer Today.) The COVID-19 pandemic and the senseless killings of George Floyd and others by police have drawn renewed attention to the inequities in these social determinants that affect racial and ethnic minorities.
Environment and lifestyle have long been understood to affect cancer development. Cigarette smoking, sun exposure, diet, obesity and low physical activity are all modifiable risk factors that have been targeted for cancer prevention. Yet, though reduced use of tobacco products has been accompanied by striking declines in lung cancer mortality, a broader implementation of cancer prevention and control efforts has proven challenging—especially for minority populations living in impoverished communities.
Poor neighborhoods struggle to meet the daily demands of life for their residents. Food markets, when present, tend to have fewer fresh fruits and vegetables than in wealthier areas. Cigarette smoking is more common, and tobacco products appear to be more readily available to younger people. Opportunities for recreation, exercise and leisure are limited. Instead, these communities confront violence, crime and other threats to safety. For racial and ethnic minorities, the segregation of the poor away from the more affluent serves as a relentless reminder of bias, injustice and racism.
An increasing body of evidence hints that psychological stress, such as that endured by those living in poverty, affects many chronic diseases, including cancer. However, the precise mechanisms by which emotional distress, social isolation and racial discrimination shape cancer development are not known at present. As advocated in the AACR Cancer Disparities Progress Report 2020, new research on these risk factors, along with new approaches to ameliorate poverty, are urgently needed.
Health services tend to be less available in poor communities and, when present, are often less accessible. Many poor people do not have health insurance or are underinsured. Lack of easy transportation, low health literacy and distrust toward the health care system further undermine health maintenance, disease diagnosis and optimum treatment among minority populations. For cancer, this can be reflected in lower rates of vaccination against cancer-causing viruses like human papillomavirus (HPV), leading to increases in cancers of the uterine cervix, and in reduced adoption of cancer screening practices, leading to cancers of the breast, bowel, lung and prostate at more advanced stages.
In addition to disparities in cancer outcomes, there are racial and ethnic disparities in outcomes of other common chronic diseases, like diabetes, cardiovascular disease and kidney failure, and in the outcomes of acute diseases, like COVID-19. These disparities arise under the influence of the same social determinants of health that drive increased cancer incidence and mortality.
As one of its four goals, the Department of Health and Human Services Healthy People 2020 initiative proposes the creation of "social and physical environments that promote good health for all." Meaningful progress toward this goal will not only reduce cancer incidence and mortality but promote greater equity in outcomes for cancer and other dread diseases.
Cancer Today magazine is free to cancer patients, survivors and caregivers who live in the U.S. Subscribe here to receive four issues per year.