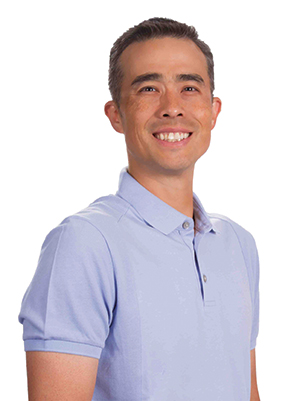 A week before his college graduation in May 1999, Danny Heinsohn got a pounding headache. Doctors discovered a tumor the size of a racquetball pushing up against his skull behind his left eyeball. Rather than spending the summer backpacking through Europe with friends, Heinsohn, then 23, underwent four brain surgeries and began chemotherapy to treat primary central nervous system lymphoma—a cancer that arises from white blood cells in the brain or spinal cord.
To celebrate 10 years of cancer remission in 2010, Heinsohn decided to raise $10,000 while training for his first Ironman triathlon. A friend suggested he use the money to start a scholarship fund for young adult cancer survivors. "I knew the physical, emotional and financial toll that being diagnosed with cancer as a young adult can have on a family," says Heinsohn, who lives in Reno, Nevada. "I wanted to do something."
Support for Students
Explore other resources that help with tuition.
Cancer for College awards $5,000 scholarships to cancer patients and survivors of any age enrolled in college full-time.
The Ulman Cancer Fund for Young Adults gives $2,500 scholarships for college or graduate school to those affected by cancer between the ages of 15 and 39, whether through their own diagnosis or the diagnosis of a parent or sibling.
The Patient Advocate Foundation awards $3,000 scholarships to college or graduate students under age 25 who have been diagnosed with or treated for cancer or another serious disease within the past five years.
Heinsohn founded My Hometown Heroes in 2010. The foundation, which started out small with $1,000 scholarships but now offers amounts up to $5,000, has awarded 54 college scholarships to cancer survivors between the ages of 17 and 39. My Hometown Heroes will be accepting applications for the next round of scholarships from Nov. 15, 2017, through Feb. 15, 2018.
A Fund of Your Own
Want to launch a scholarship fund to honor a loved one's journey—or your own? Danny Heinsohn, founder of My Hometown Heroes, says having a strong vision and an understanding of the people you hope to assist are keys to success.
Do you want to support students interested in going into cancer research, foster budding community leaders or provide general financial aid? "Your 'why' is very important and needs to be authentic," he says.
"Cancer can be a really isolating experience, especially when you're a young adult trying to establish your identity," says Heinsohn. Along with their scholarship, recipients get a tool kit of fun, inspirational items—for example, surf wax or a running shirt—to help them embrace "survivorship as an expression and a lifestyle," Heinsohn says.
For a few years, Heinsohn juggled a sports marketing position with his responsibilities with My Hometown Heroes. He left his corporate job in 2015 to focus on growing the foundation. His new goal? Raise $1 million and award that amount in scholarships by 2020—his 20th year of cancer remission.
Cancer Today magazine is free to cancer patients, survivors and caregivers who live in the U.S. Subscribe here to receive four issues per year.