When Josh Sommer was diagnosed with chordoma at age 18, he was a freshman studying to become an environmental engineer at Duke University in Durham, North Carolina. Chordoma, a rare type of cancer that forms in the skull and spinal bones, has a median survival length of around eight years. The main treatments are surgery and high-intensity radiation; but this cancer is likely to come back, and there are no drugs approved by the U.S. Food and Drug Administration to treat it when it does.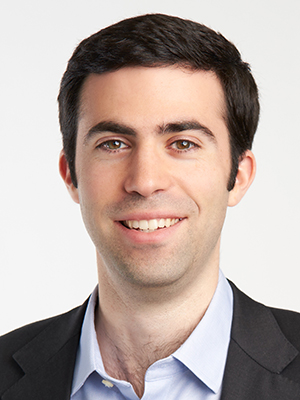 Sommer underwent surgery to remove the tumor from the base of his skull in 2006. While recovering, he learned that Duke was home to the only federally funded lab for chordoma research in the U.S. "It was just total serendipity," he says.
After Sommer returned to Duke for his sophomore year, he began working in the lab and, with his family, started the Chordoma Foundation to support research into the rare cancer. With help from a fellowship, he was able to leave school after his junior year to work at the foundation full time. By the time his class graduated in 2009, the Chordoma Foundation had already co-hosted two international research workshops with the National Institutes of Health and invested nearly $300,000 in research.
Today, Sommer has no evidence of disease, and the Chordoma Foundation, based in Durham, has invested more than $4 million in chordoma research. The foundation maintains a repository of samples from chordoma tumors and offers prizes to spur the creation of chordoma cell lines, populations of cells that researchers can use to test drugs and understand the cancer's biology. The organization has also worked to establish guidelines for chordoma clinical trials, a pipeline for screening potential drugs and a patient navigation service that has helped more than 500 people understand treatment options and cope with their diagnoses.
Cancer Today spoke with Sommer about how he got his start in research and advocacy and what patients can do to spur progress in treating cancer.
CT: What were the barriers to chordoma research you wanted to overcome by starting the Chordoma Foundation?
SOMMER: In the lab, we didn't have access to the materials we needed to do the experiments we wanted to do. We didn't have tumor tissue. We didn't have cell lines. We didn't have animal models. We didn't even know who to ask to get the materials because there weren't that many people who published on chordoma. We didn't have enough money to fund work in the lab. On top of that, it became clear that there was only so much progress one lab could make. My motivation for joining the lab was not simply that I wanted to go into cancer research and get laboratory experience. I wanted to solve this problem, and that seemed like the right start. It just became clear over time that something had to be done on a much larger scale.
CT: How has the Chordoma Foundation been able to get groups interested in developing drugs for a disease that affects a relatively small number of people?
SOMMER: I've been quite pleasantly surprised at the level of interest in chordoma and rare cancers, generally. There is a lot of shared biology among different types of cancer. For instance, the National Cancer Institute (NCI) was developing a vaccine, GI-6301 Tarmogen, that targets cells expressing a protein called brachyury that is implicated in chordoma, as well as other cancers. They were running a clinical trial, but they weren't actually including chordoma patients. We went to them and basically convinced them to include chordoma patients in their trials. This was a phase I trial, and they saw a couple of interesting responses. Based on that, the NCI and its corporate partner, Celgene, initiated a phase II trial for people with chordoma that started last year.
CT: Tell me about the patient navigation service you founded in 2015. How does it work?
SOMMER: Oftentimes, people with chordoma will come to us with a particular question and, of course, we want to answer that question, but in our conversation, we also try to ascertain what needs they might have beyond the specific question they came to us with. We understand the common challenges patients face and the appropriate treatment required to deal with the disease. Our patient navigator follows up with people at regular intervals until they no longer need our help. It's not just customer service where we're trying to answer their question and that's it. We really want to be there as a partner throughout the journey with the disease.
CT: What role does patient navigation play in supporting research?
SOMMER: Speaking from personal experience as someone diagnosed with chordoma, going through this is a really challenging and bewildering process if you don't have a reliable place to turn for information and for support. I was very lucky in that my mom is a physician and was able to navigate the medical system and ultimately get to a very experienced and well-qualified team of doctors who were able to do a miraculous operation. More often than not, that doesn't happen, and patients are disadvantaged because of it. About three years ago, as research really started picking up and the organization started growing, we realized we had an opportunity to help meet the ongoing needs of the chordoma patient community. We realized that research and patient services couldn't be thought of as distinct, that they are, in fact, interrelated and interdependent. To translate the discoveries made in the lab into actual therapies, you have to run clinical trials. The research had progressed to the point that there were new therapies that could reach patients, which necessitated putting in place services for patients to let them know about these new clinical trials and therapies.
CT: Your focus is a specific rare cancer, but what advice would you give to cancer patients in general?
SOMMER: Patients banding together can be an extraordinarily powerful driver of progress in research and drug development. Not only can they be a driver of progress, but they are needed in the research process. There needs to be an entity that is representing the interests of patients and working to coordinate research among various actors, whether it be doctors, scientists or drug companies. In fact, those players actively want a strong, reliable and high-functioning patient organization to be their partner. I think that it is needed in every disease area. The patients probably have more power and can have more influence than they realize.
Cancer Today magazine is free to cancer patients, survivors and caregivers who live in the U.S. Subscribe here to receive four issues per year.