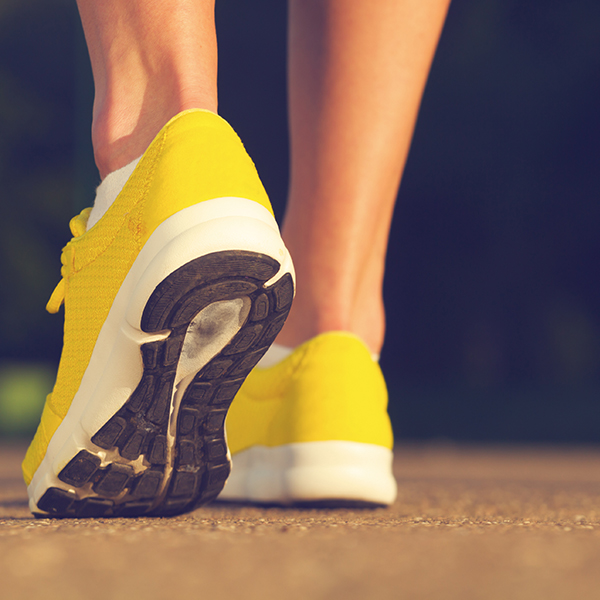 When Jennifer Bynes was diagnosed with early-stage lung cancer in 2010, her oncology nurse advised her to "keep moving" to help her recover from radiation treatment.
Bynes ramped up gradually, doing yoga, going on short hikes and skipping stones at local parks. "It doesn't sound like a lot, but compared to what I was doing when I was being treated, it was quite a bit."
She didn't stop there. Bynes, 53, of Columbus, Ohio, decided to "go all out" and make some big changes in her life. She had weight-loss surgery and made exercise part of her daily routine.
Bynes' experience isn't typical. "The tendency in this country is to say [to patients], go home, eat a lot, relax, take good care of yourself and get plenty of rest," says Nathan A. Berger, an oncologist at Case Western Reserve University School of Medicine Comprehensive Cancer Center in Cleveland, Ohio.
Questions to Ask Your Doctor
These questions can help you start a conversation about exercise with your doctor:
Is there any reason I should not exercise?
How soon can I exercise?
Do I need to see a physical therapist? If yes, would you give me a referral?
What type of exercise should I do?
Aiming to change the conversation, Berger and his colleagues published an article in the February 2015 Cancer Prevention Research explaining why health care providers should encourage their patients to get more vigorous exercise.
Studies have found that more than two-thirds of cancer survivors are overweight or obese. They also show that less than one-third of survivors get the recommended level of physical activity. Excess weight causes the body to produce extra hormones and signaling molecules that can make cancer tumors grow, says Berger, and lack of exercise is associated with a worse prognosis.
Physical activity also helps improve the quality of life, independence and fitness of cancer survivors, says Andrea Cheville, a specialist in physical medicine at the Mayo Clinic in Rochester, Minnesota. "It really doesn't take a lot to enable cancer patients to maintain their muscle bulk and power," says Cheville. She tells her patients who are able to walk to start with a few minutes a day and gradually increase how long and how far they go, taking into account their current level of fitness. She also encourages aerobic exercise (which increases the heart rate), resistance exercise (which strengthens muscles) and stretching.
Exercise in a Clinical Trial
It's not known what level of exercise is most effective to reduce the risk of a cancer recurrence or how best to get cancer patients to start exercising. More than 200 clinical trials are now underway hoping to answer that question.
U.S. Department of Health and Human Services guidelines for adults call for 150 minutes of moderate to vigorous exercise a week. But Berger says vigorous exercise may have even greater benefits. The more vigorous the activity, he says, the more likely it is that a person will lose weight, build muscle strength, increase cardiovascular fitness and improve survival.
For people who have recently been diagnosed with cancer, Berger advises, "Make sure you keep exercising. Don't stop."
Cancer Today magazine is free to cancer patients, survivors and caregivers who live in the U.S. Subscribe here to receive four issues per year.