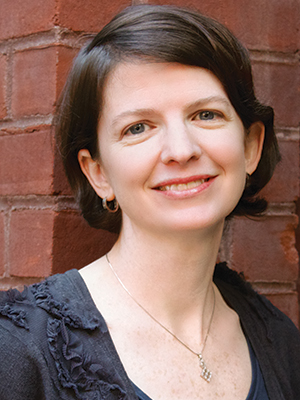 After my mother was diagnosed with advanced colorectal cancer in 1991, she and my father visited several cancer centers, trying to decide which one would offer her the best care. Because we lived in the Philadelphia area, she was fortunate to be within driving distance of some of the world's finest oncology services.
I don't remember what, if anything, she told me about the medical options she was given. (I was 16 at the time.) But I do know why she didn't pick one world-renowned hospital: It treated her, she said, like a number.
My mother didn't want to be seen as just "a case"—a collection of symptoms, biopsy results and statistics. She wanted doctors who cared about who she was and what she wanted. Who was she? A 45-year-old stay-at-home mother of five, a wife, a school and church volunteer, an attorney, a caregiver to a father with Alzheimer's (and so much more). And what did she want? Doctors who respected her decision to seek the most aggressive medical care, and honesty about her condition.
Today, in large part because patients began speaking up, hospitals and medical teams have been getting the message that cancer care is more effective when it considers the person, not just the tumor. As a result, many facilities are turning cancer programs into models of "patient-centered care" that view treatment through the lens of the patient experience.
In this issue of Cancer Today, we focus on the ways cancer care is about much more than surgery, chemo and radiation. We explore how it is embracing and offering ways to support you—the patient, long-term survivor or family member—as a whole person. This new focus includes your practical needs, like how to manage the high costs of cancer care, and your emotional ones, like how to find the right ear—or angel—when you need to talk to someone who's "been there." Finding the right support can be particularly vital for those who are facing an uncertain path after diagnosis with a rare cancer—one for which treatment options, specialists and, notably, specialized support groups are lacking.
Importantly, cancer care is expanding to include evaluation of patients' emotional distress and referrals to support services. Thanks to the work of psycho-oncologists and patient groups, this type of screening and referral is not just on the rise, but it will soon be routine at many cancer centers, acknowledging the need for cancer care that tries to mitigate the huge stresses brought on by a cancer diagnosis. These strains can harm a patient's quality of life, affect how well a patient can stick with treatment, and even influence survival.
In 1975, as first lady Betty Ford was helping to initiate a national movement toward frank, public discussions of breast cancer, she presciently spoke about cancer patients' need for emotional and psychological support: "Too many women are so afraid of breast cancer that they endanger their lives," she said. "It is very important to talk about the emotional side effects honestly."
When I listen to the stories of the individuals and groups who helped initiate the changes we are writing about now, I know we need even more movement in this patient-centered direction. But I can also hear the voice of my mother, who was so much more than a number, speaking about the same issues 20 years ago, and I see the progress. 
Cancer Today magazine is free to cancer patients, survivors and caregivers who live in the U.S. Subscribe here to receive four issues per year.