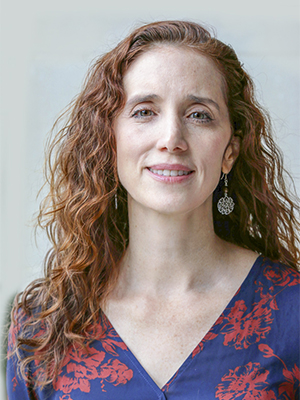 MY MEMORIES OF THE LATE SUMMER OF 2017 are mostly a blur. My mother had been diagnosed with stage IV lung cancer, and I was completely overwhelmed. I vividly remember, though, receiving texts from a relatively new friend. She started by sending me a meme with a message that encouraged me to keep going no matter how hopeless things might seem. That was the first of many uplifting texts my friend sent during the 20 months my mother was sick.
These reminders and check-ins helped me get through some tough times and made my new friend part of my caregiving circle. Because of her encouragement and the assistance of many others who chose to help with tasks, including babysitting and carpooling, I was a better caregiver for my mom and she was a better supported patient.
"Many hands make light work, and it's really important for caregivers to give themselves permission to ask for help," says Jill VonFange, a social worker who provides support services for people affected by serious illness through the University of Kansas Health System's Turning Point program. She notes that caregivers are at an increased risk for depression and anxiety, and a strong support system can help in easing caregiver distress. "Caregivers must remind themselves how important it is to fill their bucket up so they can be there for the patient."
One way to do this is to accept others' offers of assistance. "When the diagnosis first comes, a lot of people start saying the typical things like, 'Let me know how I can help' or 'Let me know if there's anything I can do,'" says VonFange. She encourages caregivers to give some thought to practical ways people can help—and then follow up and provide specific tasks for people to do. This could mean asking people to do physical chores such as preparing meals or driving your loved one to appointments, but it could also be as simple as going out with you for a quick coffee or for a walk every Sunday to unwind.
Many cancer centers and hospitals also provide caregiving support. For example, Turning Point, where VonFange is program manager, offers a support group called Supporting the Supporters, which features facilitator-led virtual and in-person support meetings for caregivers. Churches, synagogues, mosques and other places of worship typically have programs to support caregivers as well. One such organization is Stephen Ministries, says VonFange, which trains members of Christian congregations across the U.S. to provide one-on-one support through life challenges, including illness. In addition, many employers offer employee assistance programs, which can connect caregivers with resources—often at no cost or low cost.
VonFange also recommends using social media sites, such as Facebook, to find private groups dedicated to caregiving. "The nice thing about them is they're 24/7, so you don't have to wait for an appointment with your therapist because social media is always on," says VonFange.
Cancer Today magazine is free to cancer patients, survivors and caregivers who live in the U.S. Subscribe here to receive four issues per year.