​Our worst fears come to life when we're diagnosed with cancer. Emotions bubble to the surface, including fear, anger, sadness and frustration. Often, the first person we tell is our spouse, partner or a best friend. I remember calling my mom from my car in the parking lot of the radiology clinic after my own thyroid cancer diagnosis in 2017 at age 27. She had a calm demeanor about her when I told her. It was as if she was saying, "We're going to get through this together, and I'll be there for you every step of the way."
Adolescents and young adults (AYAs), defined as those between the ages of 15 and 39, are a small and unique sector of the population of cancer patients. According to the National Cancer Institute's Surveillance, Epidemiology, and End Results Program, an estimated 89,500 AYAs will get cancer in 2020, most commonly thyroid cancer, breast cancer, testicular cancer or melanoma of the skin. Caregivers can play a vital role for AYAs.
AYAs have different needs and values compared to children or older adults with cancer because of their stage in life. For example, when I was diagnosed, I had recently started​ graduate school. AYAs are also often in the midst of developing and defining their adult relationships with family, friends and significant others. They may be starting a new career or entering the workforce for the first time. They may be thinking about or planning to have children. And they may need to juggle their finances to pay for treatment, especially if they are coming off of a parent's insurance. Ultimately, throwing cancer into the mix means rearranging life and managing multiple commitments.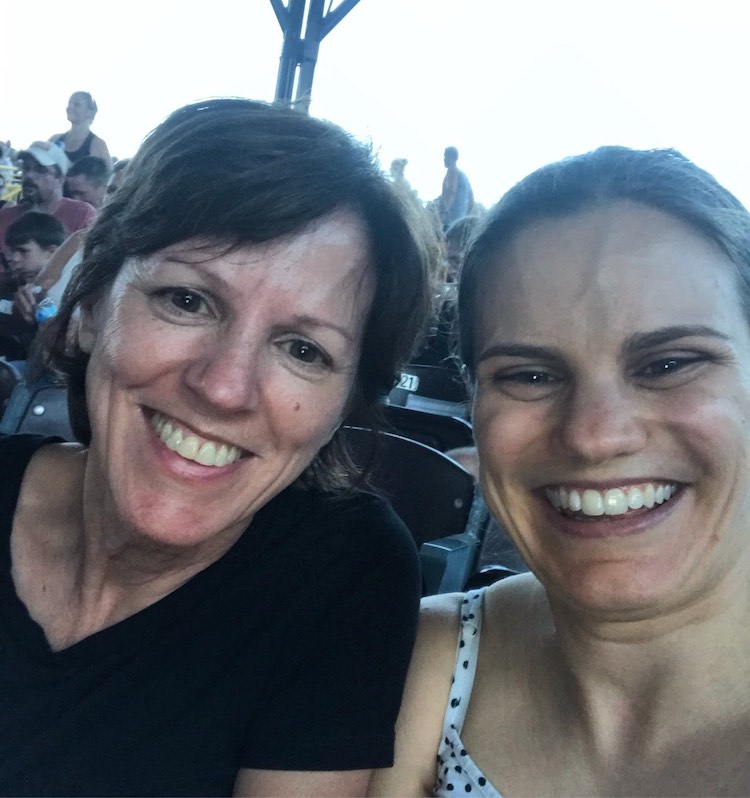 Having a caregiver can ease some of this burden, and this person's role can vary depending on the needs of the patient. As a young adult with cancer, I relied on my mom from the moment I was diagnosed and throughout treatment. For instance, I took the approach of following my doctors' advice unquestioningly. My mom, on the other hand, took a more proactive approach. She did research on thyroid cancer and came with me to every appointment, even if it was routine. She listened to the doctors intently and asked important questions that I wouldn't have thought to ask. She was my advocate when I didn't know I needed one.
Often, young adults are so busy with life that it's hard to remember that health comes first. That's when caregivers come in to help ease the burden. For example, the medical terminology used by a doctor can be complex and hard to understand. Some AYAs refuse to ask questions, however, for fear of sounding dumb or naive, or they have "white coat syndrome," where everything they were going to ask immediately disappears from their mind as soon as they see a doctor. Having a caregiver as a second pair of eyes and ears can be helpful. Additionally, caregivers can help keep track of drugs, prepare meals, provide transportation to appointments and coordinate care between different doctors.
Young adults often don't feel comfortable relying on their parents. Rather, they value their independence and want to do things their own way. Having a cancer diagnosis radically flips this notion, and young adults may realize they thrive on having a caregiver—be it a friend, parent or other family member—who can provide emotional support. For caregivers, being open to talking with the patient about both positive and negative feelings can be helpful. Asking the patient what they need help with can also provide comfort, and explaining that they are not a burden is important. Young adults want to feel seen and heard, and listening with kindness, empathy and understanding is necessary.
Ultimately, caregivers are problem solvers who help the patient with day-to-day activities from diagnosis through the end of treatment, and even into survivorship. Without my mom, I don't know where I would be on my cancer journey. Her help and courage from day one have made me the survivor and advocate that I am, especially as a young adult, and I will never take it for granted.
Cancer Today magazine is free to cancer patients, survivors and caregivers who live in the U.S. Subscribe here to receive four issues per year.