THE KILLINGS OF George Floyd, Ahmaud Arbery and Breonna Taylor sparked outrage and protests. These tragic events were also the impetus for many to analyze the social injustice that permeates their own circles. This introspection has impacted oncology discussions—at professional meetings, in medical journal articles, and through special reports and position statements speaking out against racial injustice.
It can be all too easy to get lost in discussions about these challenges—which exist deep in the fabric of America's origins in slavery and racism. To acknowledge these seeds of racism is one thing; to find ways to pull out racism by its roots requires concerted and sustained efforts.
While interviewing experts for a story on treatment disparities that appears in the summer issue of Cancer Today, I sought out experts who were not only tackling inequities in care, but also showing sustainable and metric-driven success. Not surprisingly, I learned there is no single straightforward formula that can eradicate systemic racism in oncology treatment. But I spoke to a number of individuals—including a medical student, an entrepreneur and the founder of a small nonprofit organization—who came to represent what I optimistically believe to be an answer: addressing these issues in our own spheres of influence.
"When I began this health equity journey, people kept saying, 'That's big. That's a lot of work.' But it's not," says Maimah Karmo, a Black breast cancer survivor and the founder of the Tigerlily Foundation, a nonprofit based in Reston, Virginia, that provides support to Black women with breast cancer. "You do one thing at a time. You have one conversation at a time. You look someone in the eye and you tell them, 'How are you going to use your strengths, your privilege?' That's how change happens."
No Time for Excuses​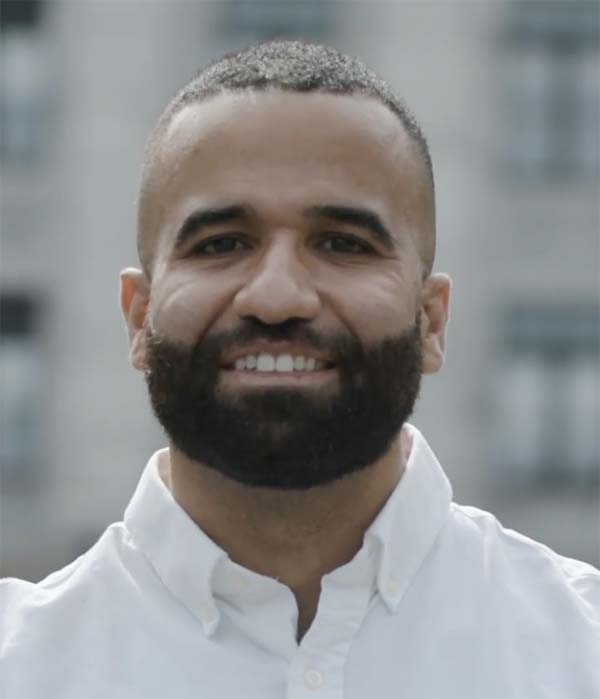 Shawn Johnson, a Black medical student at Harvard Medical School in Boston, notes that health care providers can shy away from addressing health inequity issues right in front of them. The excuse used by many to mask their complacency is "It's too complicated," he says. Johnson spoke on this topic at a summit on breast cancer disparities in 2019. In that presentation, Johnson described the lengthy measures he took to get a pharmacy to translate prescribing directions for patients who were deemed noncompliant, when in fact they lacked instructions in their own language on how to take their medications. His persistence paid off, but it took effort and desire on his part.
Johnson has also spoken about the history of medical mistreatment of African Americans in the U.S. It's not enough to call out injustices we see in the broader world, he says. We must also look within our own communities and workplaces. "Health care professionals have become increasingly comfortable calling out issues related to police brutality or the actions of the federal government, but too many people with power avoid speaking publicly about the business practices of their own institutions where they have legitimate influence," says Johnson, adding that segregation in hospital care persists because many underserved patients only have access to certain hospitals.
Johnson, who worked in a laboratory prior to starting medical school, earned his undergraduate degree in biochemistry and biophysics. As someone educated in basic science, he sometimes becomes frustrated by the lack of metrics to gauge the success of anti-racism efforts, and the abundance of anti-racism public statements without actionable steps. For him, there is no such thing as halfway. "You either decide that you are committed to anti-racism work, which means that you're going to do difficult things and make sacrifices, or you're not," he says. "But you can't be committed to anti-racism work and not be willing to do stuff that is not just difficult, but it's actually very, very difficult."
Examples of complacency persist, Johnson says, noting that presentations at major medical conferences include research studies that are not representative of all races and ethnicities. He points out that medical sessions very rarely delve into financial toxicity, which can have debilitating consequences for patients and their families and increase disparities further. These omissions offer permission for injustice to persist in health care: "We don't talk about how every year at conferences, people present clinical trials with pretty much entirely white patients in that study. And by letting it happen, we're saying that's just a thing that we're just OK with," he says.
A Systems Approach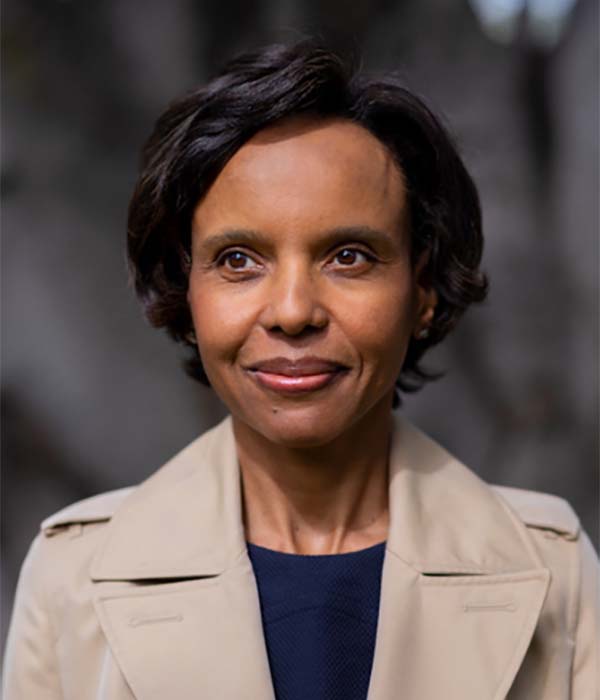 Confronting systemic racism requires a look at the health systems in place—systems that were built by white people to meet the needs of white people, says Sylvie Leotin, a breast cancer survivor, former gold-medal ballerina and​ engineering economi​st who lives in Menlo Park, California. After she was diagnosed with breast cancer in 2018, she noticed that there weren't any Black patients besides her in the waiting room—even though the hospital where she was being treated was not far from communities of color. During treatments, she felt her health care providers were disconnected from her lived experience—and the experiences of most cancer patients. When she saw the disproportionate incidence rates of COVID-19 and death rates from the disease on Black and Brown people, she decided to change her purpose. She started a company, Equify Health, which has recently been awarded a $750,000 grant from Genentech to work in collaboration with Emory University School of Medicine in Atlanta to develop training to increase empathy and reduce bias in cancer care. The program will be piloted at Winship Cancer Institute of Emory University and Grady Memorial Hospital, both in Atlanta.
"The whole health care system is designed with tools and processes that were built to meet the needs of white patients," says Leotin. "It doesn't take into consideration the fact that the lived experience of Black patients is different from the lived experience of white patients, due to systemic racism. This is what I would like to change." Leotin will interview patients with the goal of developing a training program that is rooted in the real lived experiences of Black patients. "It's really about empathy," she says, which requires making the effort to see the full person and being aware of biases.​
Addressing Community Change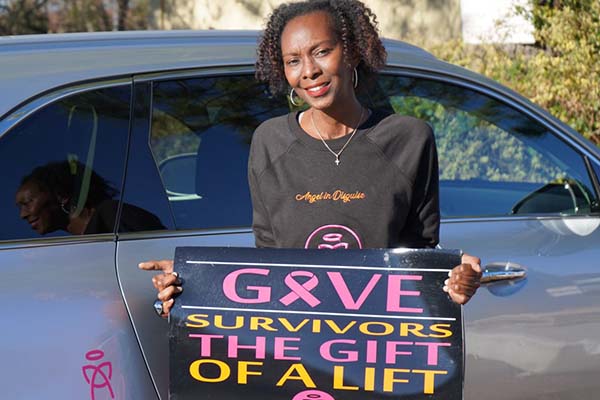 There are other people implementing small-scale efforts not fueled by grants, but by donations and a desire to make an impact in their own communities. Angela "Jersi" Baker, a Black metastatic breast cancer survivor, knows that many patients face additional hurdles beyond their cancer, including the barrier of getting to medical appointments for treatments and scans. Seeing a chance to make a difference, she founded Angel in Disguise, a nonprofit that provides rides to cancer patients for medical appointments in Charlotte, North Carolina.
Despite her diagnosis and the potential risk of exposure to the coronavirus, Baker knew patients needed her support, so she kept driving those patients to appointments at the beginning of the pandemic. "When COVID first started, they told me as a stage IV breast cancer patient that I really shouldn't be doing that," she says. "But I just prayed to God, put on my mask and kept pushing because cancer doesn't stop. You can't delay your treatment because that turns into a domino effect on things."
Despite the growing commitment of individuals and greater emphasis on disparities research, some also worry that the movement might fall short: The problem, according to Johnson, is that the energy generated by the events of last year could dissipate. "The way the energy gets allocated isn't always logical and isn't always meaningful," he says, adding that there's a risk that "we continue to not talk about the actual things that we actually do control and can change."
But Johnson continues to elevate the dialogue along with many others. In fact, he's currently working on a language-concordant outreach program to re-engage patients who missed their mammograms because of the pandemic. As these actions and dialogues continue to take place, hopes ride high that individual efforts will lead to a tipping point to make health equity more than a far-off ideal.
Cancer Today magazine is free to cancer patients, survivors and caregivers who live in the U.S. Subscribe here to receive four issues per year.